Agriculture Farming
Vegetable farming, fruit farming, livestock farming, project reports.
Agri Business
Table of Contents
Hydroponics
Best Fertilizers
Vertical Farming
Sheep Farming
Goat Farming
Poultry Farming
Fish Farming
Pig Farming
Dairy Farming
Rabbit Farming
Success Stories of Farmers
Boost Fruit Yield
District Wise Crop Production
Schemes & Subsidies
Agriculture Colleges
Farm Insurance
Disease Control And Management
Farming Videos
Subsidy Schemes
Download App
Trending Topics:
#PoultryFarming
#FishFarming
#GoatFarming
#DairyFarming
#Beekeeping
#PigFarming
#SheepFarming
Flower Farming Business Plan – In India
Flower Farming Business Plan
Hello friends, today we are here with a new topic of "flower farming business plan in India or floriculture business plan in India". Flower farming has become one of the more popular businesses nowadays in India. If you enjoy flower gardening and want to turn flower gardening hobbies into extra income, think about growing flower plants for the market. Several flowers can add beauty to your property while raising income for the family. Flower plants are the most profitable plants and producing one of the highest returns in India. Initially, you can get started with little just enough for flower seeds and supplies, and most new flower growers make money in the first year of planting. The production of flower plants is one of the fastest-growing crops in today's agricultural trends.
Floriculture is also called flower farming. Floriculture crops like Gerberas, Carnation, etc. are grown in greenhouses. The open field flower crops are Chrysanthemum, Roses, Gaillardia, Lily Marigold, Aster, and Tuberose, etc.
A Step-by-Step Guide to Flower Farming Business Plan or Floriculture Business Plan in India
Flower Cultivated Areas in India
Karnataka, Tamil Nadu, and Andhra Pradesh, West Bengal, Maharashtra, and Rajasthan, Haryana is the major flower cultivated states in India. Flower cultivation has emerged as a profitable agri-business in recent years and worldwide as improved standards of living. Other flower-producing states like Madhya Pradesh, Jharkhand, Mizoram, Orissa, Gujarat, Haryana, Assam, and Chhattisgarh. In simpler terms, Flower farming can be defined as the art and knowledge of growing flowers to perfection. The persons associated with this flower farming field are known as floriculturists.
Scope of Flower Cultivation in India
The scope of floriculture in India is as follows;
The opportunities for flower cultivation are increasing due to several uses of flowers in an aesthetic sense, urbanization, and substantially increased purchasing power of people.
The demand for flowering plants and their products, such as bouquets, garlands, and value-added products like dry flowers and potpourris is increasing by the day. They are required in several functions and celebrations.
The diverse agro-climatic conditions in the country enable the growth of all types of flowers in one season or the other seasons.
Landscaping has become an integral component of urban horticulture, which apart from adding aesthetic value to a place, protects the environment, reduces air and also noise pollution, and promotes ecotourism.
In light of climate change, the scope of turf or lawn grasses, vertical gardening, and roof gardening, etc., is rising.
Increasing industrialization and depleting agricultural land have opened avenues for potted plant production and marketing.
Requirements for Successful Flower Farming Business
The successful commercial flower farming process mostly depends on the varieties of flowers. In the latest technology, there are many planting methods are available but plant cultivation in the greenhouse method is very famous and convenient for flower plants. Flower plants can be growing in pots, on the terrace , indoors, open fields, greenhouse, and polyhouse .
Floriculture is referred to as growing and marketing flower plants and these pants are largely produced in plant-growing structures in temperate climates. It is largely thought of as a greenhouse industry, though several flowers are cultivated outdoors in nurseries or crop fields.
Cut flowers are a perfect cash crop because the plants are very easy to grow, produce quickly, and can supply a good income throughout the growing season. Also, startup costs are low, as most gardeners already have the basic gardening tools required, and only have to buy seeds to get started. The cut flower farming business is known to be a profitable business in India; it has evolved from the backyard garden to a global industry in all countries where it's carried out.
Several people attracted to the floriculture business because of their interest in growing flowers. Though, actual plant production accounts for only a portion of what is required for a successful business;
Grow a quality product
Sell the crop
Handle / Store / Transport the crop
Production efficiency
Business management
Make a profit
Flower cultivation should be equally adept at marketing their crops and managing the business to make a profit. Some considerations must be made before starting a flower farming business.
Flower Seed and Planting Material
There is a high demand for quality flower seeds particularly annual ornamentals and ornamental planting material. Flower seeds of annuals are formed in huge quantities for sale. A large number of bulbous flower plants like Gladiolus, Tuberose, Amaryllis, Dahlia, Lilies, Freesia, Tulip, and Calla Lily, etc., are marketed.
When sowing flower seeds, you need to have a good potting mix and also need a warm area to germinate the seeds. Sow the flower seeds by sprinkling them over the damp potting mix and then very lightly with more mix. It takes most perennial seeds 3 to 5 weeks to germinate so you do need to be patient. Frequently some of the flower seeds from the same variety will germinate faster than others so you will have a few seeds up and growing while others are still dormant. Then, place the seedlings into good light and let them grow. Do not expect all the seeds to germinate.
For perennial plants, the germination rate can be as low as 50% in some plant varieties, compared to almost 95% of annual seed that will germinate. Also, you can increase the germination rate by chilling the seeds before you sow them and soaking them. The young perennial will grow steadily the 1st year but they do not always flower that first year. Growing perennials from seed are different from growing annuals, but it is just as worthwhile.
Flower Farming Business Ideas in India
Ageratum plant is a fast-growing annual plant. Caring for the ageratum plant includes regular watering until the plant is established. With successive plantings, it can produce continuous blooms from early summer to frost. Make sure soil drains well and don't let the soil dry out either. Ageratum plants quickly wilt if conditions are too dry.
Alstroemeria
Growing alstroemeria plant is easy and does not need much time or effort. You can find at least 50 species of alstroemeria around the globe. Alstroemeria flowers have no fragrance and it has a vase life of about two weeks. The alstroemeria plant needs full sun and well-drained soil for farming.
Carnation is popular as "The Flowers of God". The flower comes in numerous colors. You can grow carnation from cuttings. Also, the flowers need some hours of full sun each day. Keep the soil in moist condition. However, avoid overwatering the plant. The plants growing in an area that gets 4 to 6 hours of sunlight per day.
Gerberas come in different colors. Also, it is one of the most popular cut flowers globally and the flower has a long vase life. The most inexpensive method to produce gerberas is from seed. However, you should obtain the seed from reputed seed suppliers. Gerbera plants are perennials and do best in full sun, in well-drained soil. If soil is poorly drained, grow the plants in a raised garden bed.
The scientific name of jasmine is Jasminum and the flower belongs to the Oleaceae family. You can find several fresh flower usages like making garlands, bouquets, decorating hair of women , and religious offerings, etc. Well-drained, rich loamy soil with a pH level from 6.5-7.5 is ideal for their cultivation. It prefers a mild and tropical climate. Jasmine is commercially cultivated in India under open field conditions.
The Lavender plant needs full sun to do well, but not too much summer heat. Also, select the right lavender variety that suits your locality. The growing lavender plant is easy and rewarding. To grow a lavender plant you could need well-drained soil.
You may also check this: Fish Farming In Tanks .
Generally, there are two growth types of orchids. The first is known as Monopodial Orchids and the second known as Sympodial Orchids. Generally, the orchid plant needs good sunlight. You will require providing sun lights 12 to 14 hours each day.
Rose is a perennial shrub or vine of the Rosa genus and belongs to the Rosaceae family. Generally, the rose plant grows well in the plains under the ideal condition of fertile loamy soils with salt-free irrigation water. A moderately cool climate with bright sunshine and free ventilation is necessary for rose cultivation in India. The ideal soil for rose plants should be medium loam having sufficient organic matter , proper drainage, and a pH level of 6.0 to 7.0. You can harvest the Rose flowers at the tight bud stage when the color is fully developed.
Sunflowers are the early-blooming varieties at less than 60 days to harvest and are popular market sellers. Sunflower plants grow well in the soil with lots of water holding capacity, drainage, and fertilizer.
in case you miss this: How To Grow Vegetables Organically In Greenhouse .
The tulip plant prefers full sun but will settle for less. The Tulip flowers good revenue return. Also, the flowers have good export potential.
The peony is a flowering plant in the Paeonia genus, the only genus in the family Paeoniaceae. There are hundreds of varieties of peony perennial plants. Good air circulation around the plant is important. Peonies love to be in full sun and will flower at their best in that position, but they will tolerate light shade.
Nothing fills out a bouquet quite like zinnia flowers, with their brilliant colors, shapes, and sizes. The giant varieties are bestsellers at the market. Zinnia plants grow and flower best in full sun.
Violets have heart-shaped leaves and asymmetrical flowers. For violet cultivation, you will need to select a site with full sun to light shade. Provide water only moderately. Although they love cool conditions, it doesn't need huge amounts of water.
Tips for Starting Flower Farming Business in India
Here some tips to follow to start a flower farming business;
Floriculture is a great opportunity for people who love gardening and also earn good money from the flower farming business. To understand the flower farming business you want to understand the term floriculture and what it consists of for example pot plants, cut foliage, seeds bulbs, tubers, rooted cuttings and dried flowers, cut flowers, or leaves.
Choose Planting Site Carefully
Plant the right plant in the right place is important for the flower farming business. Provide full sun for flower plants that need it and shade for those that need shade. Start in a small space and then get bigger as you get more comfortable. If you start a garden too big, you might get discouraged.An area with too much direct sun or too much shade will be difficult for some flower plants to grow in. Find out what type of light is best for the flower plants.
You may end up wanting to select an area with more or less sun than your original plot has. If you plan on planting several different types of flowers, choose ones with similar light or shade requirements so that they grow equally well in the same location.
Prepare the Soil
Flower cultivation starts with healthy soil. Generally, most flowering plants do best in soil that's loose and well-drained with a lot of organic material in it. You don't want to dig a large area to plant flowers, but you must dig enough soil that you can add some compost to improve the soil structure and add nutrients . Also, add organic matter to allow air, water, worms, and roots to roam freely.
If your flower plants are struggling, poor soil is usually the culprit. Regardless of whether you are planting your flower plants in a pot or a garden, good soil is a must. Find out what potting medium is the best for the flower plants you are growing and then try to find the best location or potting mix for your flowers.
Fertilize Plants Sparingly
A few perennial plants are "heavy feeders" and they require more nutrients than other perennial plants to bloom and grow well. Lilies, tall phlox, and delphiniums are examples of perennial flower plants that need a little more fertilizer than most.
However, most perennial plants don't need much fertilizer and can perform poorly if over-fertilized. Generally, a single spring application of a balanced fertilizer like 5-5-5 or 10-10-10 works for the heavy feeders; just scratch a handful into the soil around the base of the plant. An inch or two of aged manure or finished compost applied in the fall or spring season before mulch is replaced will keep other plants happy and will continue to improve the soil.
Water your Flowers Regularly
Although individual plant needs vary based on humidity and the type of plant, it is common to add several cups of water to each plant by using a watering close to the soil. Also, you can have a sprinkler or drip system installed to do the work for you on an automated basis.
Plan your business
Before starting any business you need planning. To keep your flower fresh and increase its life you need a freezer and what other aspects you need to keep in mind. Also, you should analyze the manpower requirement that you might need to design the floral arrangement and for delivery. Either you want to go for a franchise or source to get your business like florists or flower companies. Get proper mentoring before starting the flower farming business as this business requires a lot of knowledge.
Your Flower Farm Should Be Organic
Your products must be natural, which means you use natural pesticides instead of chemicals to get rid of pests. These chemicals could damage your flowers instead of helping them. It is easy to use a natural pesticide solution instead of opting to buy the chemical ones. Use natural predators like praying mantises and ladybugs. Then, these insects prey on the natural pests of plants, so with them on your farm, you have natural and effective pest control .
Choose the Flowers You Want To Cultivate
Your main aim is to earn a profit in the flower farming business. Therefore, select the flowers that are in great demand in the market. You want to segregate them accordingly to help your customers make an informed decision as well as to provide them value for money.
High Demand Flowers in India
The most commercially used flowers in India are Rose, Gerbera, Tulip, Carnation, Chrysanthemum, Orchid, Lilium, Gladiolus, Jasmine, Anthurium, and Hydrangea, etc.
Cultivation Methods to Profit from Flower Cultivation
Open Farming is good for flower farming but there are a few requirements to open field farming. High maintenance, labor, and the possibility of pests and other problems related to weather conditions. A controlled environment can be a great way to increase profits in flower cultivation. The degree of control will determine the investment for your farming project. There are several options to creating a controlled environment. To begin with, you could have a simple greenhouse, but even creating a greenhouse with a drip irrigation system is more helpful. This will need that you choose the right plant, Get the right customer, market the product, and sell the produce at a high price when ready.
Greenhouse for Flower Cultivation in India
Greenhouse for Rose Plantation and most of the flower cultivation, especially for Cut flowers is essential. While Rose plants cultivated in the open field have the capacity of 3.75 lakh stems to 5 Lakh stems per year, cultivation in the greenhouse system can yield 4.75 Lakh to 8 Lakh per acre every year. You could say it's nearly double in quantity and whets even better is the fact that the roses cultivated in greenhouses were of better quality and perfect for export. With better quality also came better prices and resulted in more profit. Common Flowers grown in Greenhouses are Gerbera, Orchid, Anthurium, Lily, Rose, and Carnation.
Market Demand and Supply of Flowers in India
The demand for flowers is seasonal and it has mainly two components. They are a steady component and a seasonal component. The factors which influence the demand are different for traditional and modern flower plants.
Traditional Flowers – The steady demand for traditional flowers comes from the use of flowers for religious purposes, and decoration purposes. This demand is mainly strong in Kerala, Karnataka, Tamil Nadu, Odisha, and West Bengal. The bulk of seasonal demand flowers come from festivals and marriages. The demand is normally for specific flowers.
Modern Flowers – The bulk of the demand for modern flowers comes from institutions like hotels, guest houses, and marriage gardens. The demand is concentrated in urban areas. The price of these flowers also depends on their demand and changes accordingly.
Steps to Follow for Flower Farming Business Plan
Step 1) Making a business plan is important in starting a flower farming business. Decide the mission statement and business objective. According to the availability of flowers in your location or area, you will need to select what types of flower products you will be creating.
Step 2) Then, specify your target niche, marketing, and advertising strategy. Also, you will want to calculate the startup budget including store set up, employee, and raw materials. Calculate an expected return on investment. A proper flower farming business plan will help you to take the right steps at the right time and to get finance.
Step 3) The main step is to determine if you have the right personality to own and operate your own business. Visit with people who already own their flower businesses. Analyze your strengths and weaknesses. You need to be able to do everything well to succeed in your business.
Step 4) Obtain sufficient capital to start the flower business and operate until it makes a profit. Unless you are quite lucky, your flower farming business will not make money the first year and may not for several years. Generally, flower production operations do not require much initial capital but some major expenses including irrigation, greenhouses for production, and hoop houses.
Step 5) Determine if there is a sufficient market for the products or services your flower business will offer. Define the location you intend to reach. Direct retail will depend on people who can readily drive or walk to your business, which means that you must be in or close to a metropolitan area.
Step 6) Your potential customer base may be large enough but may not be able to support your flower business if there are too many competitors already in the market. Analyze your competition and remember lower prices will not work in the long run. That strategy only works for large companies who can produce or sell large amounts of products and also services and make money through economy of scale.
Step 7) The primary customers are those who you anticipate will buy most of the products or services. They are the ones that you will direct most of the marketing towards. Secondary customers are those who can purchase some of your products and services but not in large enough amounts to support the business. You should always consider secondary customers, especially in case your primary customers fail to support your flower business, but do not pay so much attention to secondary customers that you lose your primary customers. For example, a cut flower grower can target florists as their primary customers and have wholesalers or a grocery store as their secondary customers.
Most Common Problems in Growing Flower Plants
Common Pests and their control
Spider mites, mealy bugs, fungus gnats, whitefly, and aphids are the most common pests in flowering plants. Flower plants that are being moved from decks, patios, etc. to the home or office must be washed thoroughly with a spray of clear water.
Control – A period of isolation (10-14 days) can be useful for controlling these pests. Most of these pests in flowering plants can be controlled by washing off with a spray of water. Chemical sprays are not pleasant to use for indoor flower plants and are recommended for outdoor application.
Diseases and their control
Diseases are rare on flowering plants. Botrytis is the main disease in flowering plants and soft leaf spot or crown rot fungi which thrive in moist atmospheres. The best-preventing method for this disease is to remove affected parts. Also, some other preventing methods are given more space for air circulation or move infected plants to a drier place.
How to Start Hydroponic Farming in Bhutan: Requirements, Key Rules, and Management
How to Start Poultry Farming in Arunachal Pradesh: Business Plan, Set-up Cost, Profit, and Requirements
Greenhouse Farming in Gujarat: Crops, 1 Acre Greenhouse Cost, Subsidy, and Loans
Greenhouse Farming in Uttar Pradesh: Crops, 1 Acre Greenhouse Cost, Subsidy, and Loans
How to Start Greenhouse Farming in Chandigarh: Crops, 1 Acre Greenhouse Cost, Subsidy, and Loans
Greenhouse Farming in Manipur: Crops, 1 Acre Greenhouse Cost, Subsidy, and Loans
How to Start Shrimp Farming in Mexico: Key Rules, Requirements, Business Plan, Setup Cost, Subsidy, and Loans
How to Start Poultry Farming in Manipur: Business Plan, Set-up Cost, Profit, and Requirements
How to Start Dairy Farming in Chandigarh: Business Plan, Breeds, Setup Cost, Profit, and Requirements
How to Start Greenhouse Farming in Jharkhand: Crops, 1 Acre Greenhouse Cost, Subsidy, and Loans
How to Start Greenhouse Farming in Rajasthan: Crops, 1 Acre Greenhouse Cost, Subsidy, and Loans
2023 on the State of Economy and Impact on Agricultural Businesses
How to Start Greenhouse Farming in Nagaland: Crops, 1 Acre Greenhouse Cost, Subsidy, and Loans
How to Start Sheep Farming in Mexico: Key Rules, Requirements, Business Plan, Setup Cost, Subsidy, and Loans
Greenhouse Farming in Uttarakhand: Crops, 1 Acre Greenhouse Cost, Subsidy, and Loans
How to Start Greenhouse Farming in Odisha: Crops, 1 Acre Greenhouse Cost, Subsidy, and Loans
Growing Vegetables and Fish Together in the Backyard: Starting a Backyard Aquaponics
Greenhouse Farming in Tamil Nadu: Crops, 1 Acre Greenhouse Cost, Subsidy, and Loan
How to Start Fish Farming in Mexico: Key Rules, Requirements, Business Plan, Setup Cost, Subsidy, and Loans
Greenhouse Farming in Maharashtra: Crops, 1 Acre Greenhouse Cost, Subsidy, and Loans
Greenhouse Farming in Karnataka: Crops, 1 Acre Greenhouse Cost, Subsidy, and Loans
Leave a reply cancel reply.
Save my name and email in this browser for the next time I comment.
Briquetting Process, Techniques, Uses, Briquetting Types
Crop pest and disease management – a full guide, growing coneflowers – planting tips, and techniques, soybean farming information detailed guide, how to start fish farming in the netherlands: business plan, ras, breeds, set up cost, profit, and management, gramapriya-an egg producer in rural areas, vastu tips for garden plants, and trees at home, ebb and flow hydroponics, advantages, disadvantages, fish farming in usa: how to start, breeds, business plan, and guide for beginners, vermiculture process, techniques, worm farming, future of iot in agriculture in india, iot challenges, benefits, mud crab fattening profits and cost, hydroponic farming in the philippines: how to start, cost, profit, crops, and requirements, organic farming in usa: crops, how to start, a step-by-step guide for beginners, commercial pig farming business in india, square foot gardening ideas and tips, how to grow stevia from scratch for beginners: check how this guide helps from planting to harvesting, azolla cultivation information guide, how to start banana farming in the philippines: business plan, varieties, requirements, and profit, guava production practices (month wise) guide, earning 7 lakh per year from date palms: a date palm farmer success story, how this farmer made 42 lakhs from 5 acres of organic pomegranate farming: fruit cultivation sucess story in india, agriculture pests information guide, fertilizer management for apple trees: organic, compost, npk, and schedule, steps to boost grape yield: how to increase fruit size, and production, a step-by-step guide to high density fruit farming: for guava, banana, mango, pineapple, lemon, papaya, litchi, and apple, cantaloupe farming (musk melon/kharbooj), persimmon gardening, how to start, tips, and ideas, earning 6 lakhs from 5 acre apple ber/jujube farm: an inspirational story of a farmer in india, kiwi farming, kiwi planting, kiwi fruit cultivation practices, top 14 steps to boost mango fruit yield: methods, yield improving tips, fertilizer to increase fruit size, palm oil extraction process, methods, steps, star fruit farming (carambola) guide, how to grow rambutan fruits – a complete guide, lime farming – lemon cultivation, planting, harvesting, common plant diseases information, mango flower and fruit drop, causes, control methods, sun melon farming, cultivation practices, mango farming project report, cost and profit analysis, green fodder importance in dairy milk production, chicken feeding guide for layers and broilers, poultry diseases, causes, symptoms, and control, top 50 goat farming tips, ideas, and techniques, fish farming faq information for beginners, tiger prawn cultivation techniques; prawn breeding, poultry farm subsidy, nabard, pvcf schemes in india, shrimp diseases (prawn), symptoms, treatments, goat farming loan in india: how to get, interest rate, documents for banks, mudra, and nabard, how this farmer made 1 lakh from rabbit farming – a success story, goat farming in new zealand: breeds, how to start, tips, and ideas, keeping farm records – a beginners guide, cattle housing information for beginners, integrated fish and poultry farming, cost and profits, 17 key rules for effective piggery management: from planning to reduce production cost, pig diseases, symptoms, and treatment, ayam cemani chicken breed profile, characteristics, dairy farming in west bengal, loans, subsidy, schemes, new hampshire chicken facts, characteristics, profile, organic okra farming (bhindi/lady finger), cultivation, horseradish farming – cultivation in india, organic vegetable gardening ideas, tips, care, design, tomato cultivation; farming techniques – a complete guide, amaranth cultivation information guide, container gardening frequently asked questions (faq), growing vegetables in winter – a full guide, okra pests, diseases, symptoms, and control measures, growing artichokes in containers, pots information, hydroponic cucumber farming, planting procedure, growing taro in containers, pots, and backyards, jowar farming (sorghum) information guide, organic brinjal farming (eggplant), cultivation practices, button mushroom cultivation; compost formula, how to grow roma tomatoes in pots, balcony, backyards, tomato farming in summer, planting, care, harvesting, radish gardening for beginners – how to start, faqs, chow chow vegetable farming guide, polyhouse green chilli farming (mirchi) for profit, cauliflower pests, diseases, and control methods, groundnut cultivation income (peanut), cost, yield, garlic cultivation income; cost; profit; project report, tomato profit per acre, cost of cultivation, yield in india, jasmine cultivation project report, farming economics, garlic cultivation project report, crop economics, pig farming project report, cost, profit guide, betel leaf cultivation income (paan), cost, project report, horse gram cultivation income, yield, project report, aloe vera farming project report, cost and profit, rohu fish farming project report, economics of rohu, mustard cultivation income, yield, poject report, clove farming project report, income, yield, profit, dragon fruit farming profit, cost, yield, project report, coffee farming project report, cost, profits analysis, malabar neem project report details guide, broiler chicken farming project report, cost, profit analysis, quail farming project report, cost and profit analysis, bottle gourd cultivation income (kaddu); project report, orange farming project report, cost and profit, azolla farming project report, cost, and profits, frequently asked questions about olive farming (faqs), frequently asked questions about farming, agriculture, frequently asked questions about saffron farming, ras business plan, fish farming question and, answers, frequently asked questions about fertilizers (faqs), frequently asked questions about irrigation (faqs), poultry questions and answers for beginners, frequently asked questions about dates farming (faqs), frequently asked questions about plant diseases, questions about biofloc fish farming with answers, greenhouse farming faq information for beginners, dairy farming faq information for beginners, frequently asked questions about gardening (faqs), frequently asked questions about farming tools, frequently asked questions about shrimp(prawn) farming, hydroponic farming faq information for beginners, aquaponics faq, system information for beginners, frequently asked questions about dragon fruit farming, organic farming faq information for beginners.
© Copyright 2023, AgriFarming | All Rights Reserved.
How To Start A Flower Business In India? [Step-by-Step Guide]
Table of Contents:
1. Flower Business In India
2. things to do before opening a flower business, faqs on how to start a flower business.
When was the last time you ordered a spectacular bouquet of roses to let the love of your life know that you have been thinking about her?  Few things in life pack as much visual punch as florals. If you have a passion for art, creativity, and floral design, starting a florist shop just might be the right small business idea you have been looking for.
A florist shop sells flower arrangements, plants, even gifts. It is one of the few retail stores that you can also open in your home. It will not require a heavy capital investment, to begin with.
There is a wide scope of floral business in India due to the rising demand for flowers. But starting and operating a profitable florist shop is tough, and many people are not fully prepared for that reality. In this article, we will guide you on how to start a business in flowers.
Check out the following steps before exploring all the Flower Business Ideas :
1- Volunteer to work in a flower shop
If you work at a flower shop before starting your own, you will get to know the business and design part of the business. To become a successful florist, you have to learn things like arranging flowers and how a florist shop operates. Look for a shop far enough from where you plan to open, so you are not a threat to their business. Network with people in the floral industry. This will be a great opportunity to learn from their successes and failures and get advice on what you should be focussing on. You can also attend a horticultural trade fair where you will get to meet vendors dealing with flowers.
2- Develop a business plan
The first step before you start a business is to develop a plan. Write down your business plan on paper to get the ideas out of your head. There are free and paid business plan templates online. Or, you can take the help of any non-profit organisation that offers free mentoring for small businesses. You can share the plan with your friends who can check whether there are any flaws in it.
Check whether the shop would be financially viable. Do some research about the location where to set up the store. It should be spaced out from other competitors as much as possible. Find out how you would do the delivery within a specific area. Flower shops tend to be very busy during special days like Valentine's Day and Mother's Day. You need a plan to get temporary people who can help when things get too busy. You can ask your family or friends to help you out on these extra-busy days.
3- Decide on a name
Decide on a suitable name for your florist shop. For example, if your flowers are organically and sustainably grown, an appropriate name could be "ABC Sustainable Florist".
4- Educate yourself
Florists not only love working with flowers but should also have a keen eye for detail. Educate yourself on the floristry business, efficient production, and inventory management before you get started. Learn how to care for flowers.
5- Do you have good interpersonal skills?
Running a florist shop means running a retail store-you have to deal with customers. Good communication and people skills are necessary for this role. Remember, people when they come to you for wedding requirements or a funeral are often stressed out-you have to handle them tactfully.
6- Find a niche
Competition between florists is fierce. To stand out from hundreds of other florist shops, you need to have a special small business idea . It can be your amazing customer service or the quality of your flowers. Don't let low price be your only USP. It will be a race to the bottom, and someone can always undercut you. Target a niche for your florist shop. For instance, you can decide to specialise in events, weddings, or gifts.

7- Choose your business model
As a florist, you can choose three types of business model-a retail shop, a home outlet, or a designer studio. As a floral designer, you will have to activate a place by creating a theme through floral arches or floral chandeliers.
8- Plan your budget
Floral service costs vary widely and depend on the seasonality of the flowers. Off-season blooms will cost more, as will certain special displays. Find out about the costs involved in procuring flowers. You might have to buy a cooling chamber to keep the flowers fresh. Other accessories that you might need are vases, ribbons, pruning equipment, etc. Running a florist shop is not always a bed of roses. Margins can be less on certain flowers. Since flowers are perishable, those getting spoilt will mean a financial loss. To finance your shop, you can either spend from your savings or take out a small business loan.
9- Get A License
You will need to get a sales license and registration for your flower shop, just like any other business. A GST license is also mandatory.
10- Manage Inventories for Flower Business
You can purchase fresh flowers from local farmers or wholesalers. Flowers are perishable and their lifespan is short. Once they start to go bad, they are not saleable, and you won't get your money back. Make a plan for managing inventory and balancing the need to order for big events, but also not have too much leftover to spoil.
11- Get your Flower Business marketing plan in order
Think, why are people going to buy from you? What will make your shop better than the other shops in your locality? How are people going to find you? Many new store owners don't want to budget much money to advertise and expect the sign on the store-front to be enough to draw in customers. But, those days are gone. If you want to draw good business, you must undertake some promotion on social media. Start talking with a digital marketing company to find the options and costs. You can run special promos around events like Valentine's Day or Mother's Day. If you are offering some special prices, announce it on Facebook or Twitter.
Instagram has significantly changed the flower industry. It is a great marketing tool and you can show pictures of your best work here. For example, if you have done some weddings, show the full gallery here.
12- Work Your Connections For Flower Business Ideas
Do you have connections with wedding planners or wedding-related businesses that your competitors don't? Weddings typically account for nearly 30% of sales for most flower shops. So, if you want a larger sales volume and be more profitable, you have to connect with the right people.
13- Start an Online Flower Business
Like most retail businesses, technology has changed the way people buy flowers. Online-only stores continue to take sales from retail stores. If people can't find you online, you will be missing out on a considerable amount of online sales. You can create a website for your shop and sell it at discounted rates. Put all your floral products and service-related information on it.
Florals change the environment, and the investment that you make in them will dictate how your customers feel. People buy flowers throughout the year-for anniversaries, birthdays, to funerals. So, if you can scale it up, starting a florist shop will be a most profitable business , and fulfil your dreams.
1) How to Start a Composting Business in Easy Steps? 2) How to start tours & travels business? 3) How to Start a Wine Business? Investment, Tips & More 4) How to Start a Car Repair Shop?
Stay updated with new business ideas & business tips with OkCredit blogs in English, Hindi, Malayalam, Marathi & more! Download OkCredit now & get rid of your bookkeeping hassles. OkCredit is 100% Made in India.
Q. Who can be the target market for my flower shop?
Ans. A large portion of your target market can be people who want to buy flowers for gifting. People who are getting married are another prospective group.
Q. How can a florist shop be innovative?
Ans. Being innovative can help you to have an edge over others. It can be in the decoration of your shop, or how you display your flower bouquets.
Q. What can I do to tap into the lucrative wedding market?
Ans. You can place ads in bridal magazines or rent a booth at a bridal exhibition.
Q. What are the usual timings of a florist shop?
Ans. As a florist shop owner, you have to work long hours from early morning to late night. In the morning you have to collect fresh flowers from the market. And, your customers can walk in at any time of the day or night.
Q. I want to start a florist shop at my house. Which part of the house would be ideal for this?
Ans. A garage or a basement floor would be perfect to start a business. But, it should have access to daylight.
Utpala Ghosh
Get the best business ideas, small business tips & read more about technology for small businesses by Utpala Ghosh.
Recent Posts
Cable manufacturers in india [5 best manufacturers], air compressor manufacturer in india [top 11 manufacturers], pet bottle manufacturers in india [top 7 manufacturers], paint manufacturers in india [6 best manufacturers], silk saree manufacturers in india [best manufacturers], you might be interested in, foreign direct investment(fdi) 101: a complete guide, series funding [types, how it works and more], sustainable architecture ideas that can improve our lives.
Floriculture Business in India: A Business of Spreading Bliss
Margesh Rai
The floriculture business in India has emerged as one of the trending startup ideas in the current scenario. During lockdown amid the COVID-19 outbreak, the Indian economy has witnessed a significant drop, and many employees have lost their jobs. Still, too many unemployed youths are looking to embrace any innovative business idea for their livelihood. This form of business holds immense potential to survive and grow and prove mettle in the competitive environment.
Floriculture is an immense opportunity for folks who enjoy investing their heart and soul in gardening. Generating fruitful outcomes in terms of finance is a possibility by doing flower farming business. Technical proficiency is not a crucial requirement for those who are willing to start a floriculture business in India. Having the basic knowledge about floriculture and other simple concepts concerning running a business would be enough to commence this business anywhere in India.
Before acquiring more knowledge about the flower farming business or Floriculture business in India, one must know about the basic concepts of floriculture that encompass the meaning of floriculture as well.
Meaning of Floriculture
Floriculture also known as flower farming is a division of ornamental horticulture that revolves around the study of growing flowering plants. Floriculture encompasses farming of flowering as well as ornamental plants that would get utilized as raw materials in the pharmaceutical industry and perfume segment as well. Production, use, and marketing of floral crops takes place under Floriculture.
In the geographical boundaries of India, Floriculture has been groomed as the money-making Agri-business.
Floriculture includes-
Annual, biennial & perennial ornamentals, such as cacti as well as other succulents
Lawn and ornamental grasses
Bulbous plants
Pot and house plants
Cut and loose flowers seed
Bulb production of ornamentals
Dried flowers or plant parts
Other value-added products such as edible pigments, extraction of essential oils & their marketing, as well
Indian Floriculture Market: Scope, Industry Trends, and Forecast
It is anticipated that the Indian Floriculture market will touch the value of INR 661 Billion by 2026.
Although flowers have been a vital component of Indian society and were cultivated for several purposes ranging from aesthetic to social as well as religious purposes, the commercial Floriculture market has been of recent origin.
Floriculture has risen as one of the most significant trades in Indian agriculture due to a rapid increase in the demand for cut and loose flowers.
The metros and the major urban cities in India currently represent a major chunk of significant consumers of flowers in the boundaries of India.
As a result of elevating urbanization and the impact of western cultures, people are buying flowers to draw the attention of one and all on several occasions such as festivals, anniversaries, Valentine's Day, birthdays, farewell parties, marriages, religious ceremonies, etc.
The consumption of flowers is likely to increase further as trends of urbanization as well as the influence of western culture are anticipated to get the much-needed boost in the forthcoming period.
IMARC Group expects the Floriculture market in India to showcase accelerating growth during 2021-2026.
While exports remain a vital motivator for cultivators, the demand for flowers within India's geographical boundaries is also increasing rapidly, especially in the metros and larger cities.
Besides aesthetic & decorative purposes, a significant amount of flower consumption is bound to happen in industrial applications.
It includes fragrances, flavours, natural colour, medicines, etc.
The consumption of these products would witness an upward trend during the forecast period leaving a positive impact on the floriculture industry and lure more floriculture business enthusiasts to come forward and commence the Floriculture business in India.
How to Commence the Floriculture Business in India?
In order to commence the floriculture business in India, you must follow the points mentioned below-
Develop your Business Plan
Before initiating any business, you must fabricate a sound business plan.
You must acquire cooling equipment such as a freezer in order to keep your flowers fresh and beautiful and increase their shelf life as the life span of flowers is very less.
You must also examine the manpower requirement that you might demand to design the floral arrangement and for the purpose of delivery as well.
Either you want to proceed ahead for a franchise or source to commence your business like flower companies or florists.
There is no need for proper mentoring before initiating Floriculture business in India as this business is all about basic knowledge, and no bookish concepts can help you develop your potential to run this business.
Create a well-structured plan before stepping ahead for starting Floriculture business in India. You may open your shop in your locality.
If you are planning to transform your dream into reality, you would have to pen down your thoughts on paper and do proper planning before going ahead.
Prepare the idea concerning the capital requirement for the floriculture business in India.
In addition to this, check out the crucial factors such as the floral delivery platform to give the finishing touch to your business plan.
You may also evaluate the staff requirements that you would have to prepare and leap forward to the floral arrangement plans and deliveries.
Pursue Innovative Ideas
Party decorations or events won't look the same without the flower.
Nowadays, flowers are not restricted only to flower bouquets.
There are numerous options available such as selecting boutonnieres, centrepieces, floral decoration for wedding, and towering sets in the office, as well as contracts of full-fledged gardening.
Although there is a wide scope to grow in this form of business, you have to take care of the capital requirement and manpower needed as well.
Always try to pursue creative and innovative ideas to take your business into the sky of perfection.
Opt for the Flowers that are in Great Demand
You need to opt for the flowers that are in demand in the Indian market.
So, you may or may not are fond of certain flowers, but if they have value and great demand in the Indian market, then you would have to grow those flowers in your garden at any cost.
Certain flowers are specific to a distinct climate & occasion.
You would have to separate them to assist your customers in making a knowledgeable decision and rendering them value for money.
Costing for Floriculture Business in India
In order to commence your Floriculture business in India, you must require Rs. 30,000 as initial capital.
The cost of the flower on the farm is up to Rs. 3. Furthermore, you must know that its international value is likely to be more than Rs. 6.
The demand for flowers comes from 15000 to 20000 every week. Therefore, even if you arrange a client, you may be able to earn more than 45000 per week, based on the number of clients.
Form a web-based portfolio of your products as well as displaying on the internet.
Information related to the ongoing trends in the market for your products.
List your organization in all b2b as well as other potential sites.
You would have to prepare a database of the growers/suppliers from India and buyers for your floriculture products all over the world.
Export based calculations such as calculating C&F charges along with profit calculations.
If you are going international, there will be a requirement for a cover letter in diverse languages as per the target markets ( such as in Spanish, German, and Dutch for Germany, Spain, as well as the Netherlands as target markets)
You may start exporting products on your own and without taking the services from any agent. No need to bank upon anybody else to help export your produce.
Design a company to commence a professional export service.
Design logo, together with the letterhead of the company that will be used for marketing purpose.
Construct an authentic office to win the trust of buyers.
Cover letter designing for the purpose of international e-mail marketing
Profile of the Company
Licenses and Permits Required
APEDA (Expanded as Agricultural & Processed Food Products Export Development Authority) provides the license for export promotion and development of Floriculture as well as Floriculture products. Furthermore, GST Registration is a prerequisite in Floriculture business in India. You may also obtain Trade License from the local authorities.
What are Cut Flowers?
Cut flowers are useful in fabricating bouquet as well as floral baskets as corsages, decoration purposes and for the arrangement of flowers. These flowers are harvested with stalk for arrangement in vases and are lasting as well. These constitute a significant share of the entire world trade in floricultural products.
Cut flower crops that in demand are-
Carnation
Chrysanthemum
Bird of Paradise
Tulip
Loose Flowers
Loose flowers are those flowers that are get plucked from plants without stalk underneath the calyx. These flowers are in demand, especially in Asian Nations, and useful in making veni, rangoli, hair adornments for women and garlands, bracelets, for garden displays, decorative purposes, as well as religious offerings.
Loose flowers consists of-
Cut Foliages or Cut Greens
The demand for cut greens or cut foliages is high as they are attractive in form, colour as well as freshness. These are utilized as fillers coupled with cut flowers in flower arrangements & elsewhere for the aesthetic values that they carry. This floral produce has a wide range of uses in making attractive fresh floral designs as well as floral arrangements like bouquets, decoration of house interiors, wreaths, etc.
Some of the well-known cut greens are mentioned below-
Potted Plants for Floriculture Business in India
The commercial value of potted plants has gained momentum due to their requirements for instant gardening & indoor and outdoor decoration.
The potted plants may easily get carried to places, which should get landscaped immediately. The potted plant industry is flourishing well.
Potted plants can be either ornamental foliage or flowering.
The importance of these plants is on a great level because with the growing population & lack of open spaces, one may need to rely heavily on potted plants for the decoration of the houses and the surroundings.
Potted plants are used for indoor decoration at homes, commercial complexes, corporate offices, offices, malls, hotels, and various other sites for different functions & events.
Some examples of potted plants are showcased below-
Chlorophytum
Money plant
Dieffenbachia
Role of Aatmnirbhar Sena
At Aatmnirbhar Sena , we are lending our helping hand to small-scale businesses and young startups in putting their feet in the market. From developing business plans to meeting legal requirements, arranging finance, opting for the perfect location and fulfilling all the requirements that would be helpful in initiating Floriculture business in India, Aatmnirbhar Sena is always ready to come forward and extend wholehearted support. At Aatmnirbhar Sena, we know our responsibilities, and we are playing our part in ushering the startups and young businesses of the Nation on the path of self-reliance.
The floriculture business in India is a great option for those who get fascinated and lured by the mesmerizing beauty of flowers. It's a business that holds immense potential in the current scenario. At Aatmnirbhar Sena, we are all set to assist you in initiating the Floriculture business in India. Gear up for this innovation-based business and spread bliss and fragrance in the lives of folks.
Related Blogs
Handmade Soap Business: Accelerating with the Self-reliant Mission
Soya Milk Business Plan in India: Checklists to Follow
Cashew Nut Processing Business in India – A Business of All Seasons
Oxygen Plant Business Plan- An Idea to Be Initiated Promptly
Export Business Options – Lucrative and Highly Rewarding
लघु उद्योग: जाने Soap Making Business की पूरी जानकारी और फायदे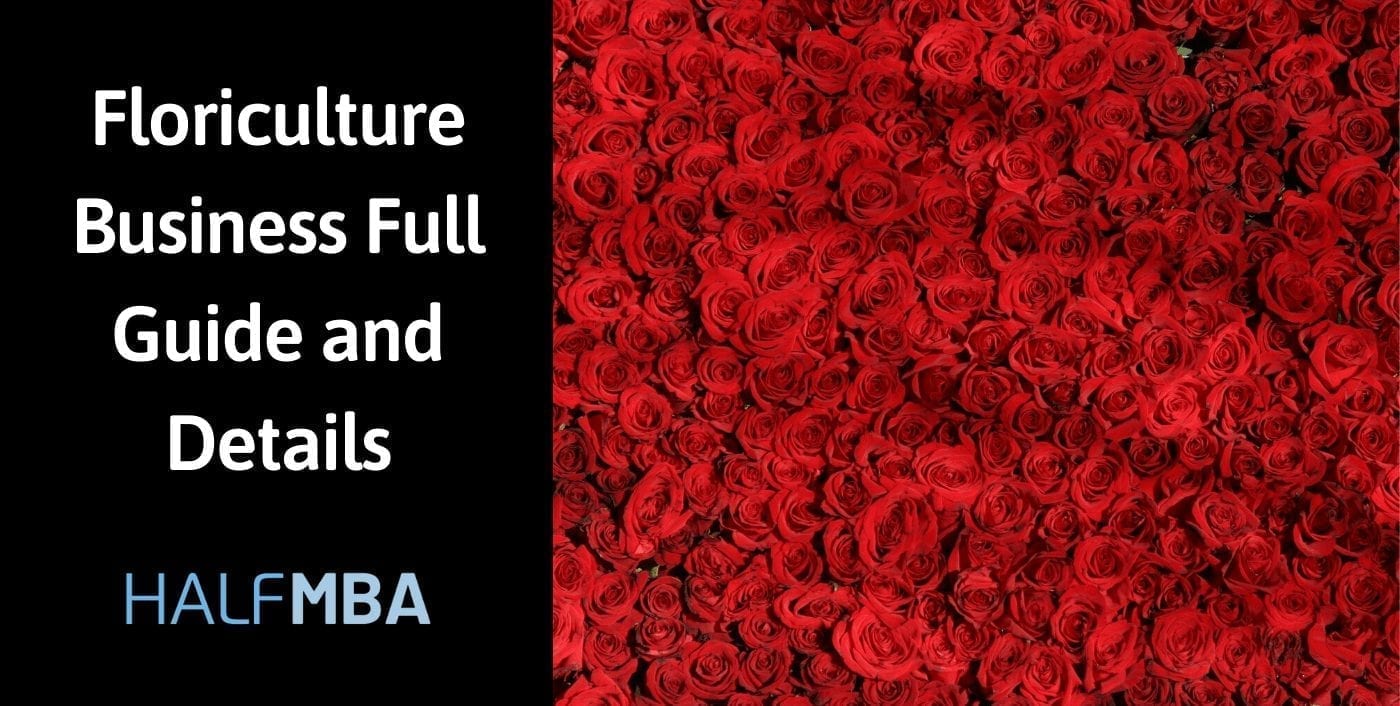 Floriculture Business In India
One of the best ideas of the startup is the floriculture business. Floriculture is a great opportunity for people who love gardening. And, one can earn good money from the flower farming business.
Floriculture is a discipline of horticulture concerned with the cultivation of flowering and ornamental plants for gardens and floristry, comprising the floral industry. The development, via plant breeding, of new varieties, is a major occupation of floriculturists.
Plan your business.
Out of the box:.
The flower business is full of verities, a range of colors, flower variations, fragrance, and so on. Not only bouquets but flowers are being the part of decorations, you have boutonnieres, centerpieces, wedding floral décor and towering displays at the workplaces, and full-fledged gardening contracts. You need to be creative with all the demand in the market and get your orders. Get the variations and eye pleasant flowers to serve the best.
Choose the flowers you want to cultivate
  costing for your floriculture business:,   registration and important links,   types of business flowers in india, 2. sunflower, 3. tuberose.
Zinnia comes as colorful and long-lasting flowers.
7. Alstroemeria – Alstroemeria spp.
9. carnations – dianthus, 10. daffodil,  11. gerbera, 12. gladiolus, 13. gypsophila, 15. jasmine, 16. lavender, 18. peonies, 19. rhododendron, 20. common daisy – bellis perennis.
You also can read our amazing article on Dairy Farming .
About The Author
Best of halfmba, explore halfmba, about halfmba, weekly newsletter.
Comprehensive Guide to Flower Farming Business Plan in India
Introduction to flower farming in india.
Table of Contents
Flower farming is an emerging business idea in India. The country is blessed with diverse climatic conditions and huge market demand for flowers, making it an ideal destination for flower farming. In recent years, the demand for flowers has increased manifold due to their use in various purposes such as weddings, events, religious ceremonies, and decorations.
Market Analysis for Flower Farming Business
Before starting any business, it is essential to analyze the market demand and competition. India is the second-largest flower producer in the world, and the market is expected to grow at a significant pace in the coming years. The most demanded flowers in India are Roses, Marigold, Jasmine, and Orchids. Additionally, the export market for flowers in India is also growing, providing opportunities for expansion.
Types of Flowers Suitable for Farming in India
India has a diverse climate, and there are different varieties of flowers that can be grown in different regions. Some of the popular flowers suitable for farming in India are Roses, Marigold, Jasmine, Gerbera, Lily, Tuberose, and Gladiolus. It is essential to choose the right flowers based on the climate, soil, and market demand in the region.
Steps to Start Flower Farming Business in India
To start a flower farming business, one needs to follow these steps:
Choose the location and land
Select the flowers to be grown
Arrange the finances
Prepare the soil
Buy seeds or seedlings
Plant the flowers
Water and fertilize the plants
Take care of pests and diseases
Harvest the flowers
Market the flowers
Flower Farming Business Plan and Strategies
To develop a successful flower farming business plan, one needs to focus on the following strategies:
Market research and analysis
Developing a strong brand identity
Pricing strategy
Innovative marketing techniques
Consistent quality of flowers
Efficient distribution and supply chain management
Emphasizing on customer satisfaction
Continuous improvement and innovation
Tips for Successful Flower Farming in India
To run a successful flower farming business, one needs to follow these tips:
Select the right flowers based on the climate and market demand
Invest in high-quality seeds and fertilizers
Harvest the flowers at the right time
Build a strong network of buyers and suppliers
Focus on branding and marketing
Offer a wide range of products and services
Innovate and improve continuously
In conclusion, flower farming is a profitable business idea in India with a huge market potential. By following the right strategies and tips, one can successfully start and grow a flower farming business. With proper planning, execution, and marketing, one can outrank the existing article on flower farming business plans in India and establish a strong presence in the market.
Leave a Comment Cancel Reply
Your email address will not be published. Required fields are marked *
Save my name, email, and website in this browser for the next time I comment.
Basket Arrangements
Flower Bouquet
Best Sellers
Mix Flowers
Birthday Flowers
Anniversary Flowers
Love & Romance
Congratulations
Get Well Soon
Sympathy Funeral Flowers
Valentines Day
Fruit Basket
Balloon Bouquet
Chocolate Bouquet
Flowers with Cake
Valentines Day 💕
About Us Contact Us Flower Blog Log in
Flower Blog
How to Start a Flower Business and Earn Good Profits without Investing much Seed Capital!
How to start a flower business.
One of the best examples of cashing in on the entrepreneurial boom is online flower business. It is among the best businesses because it doesn't require much investment to begin with and it is a gender-neutral business. It means that you don't have any preset gender stereotypes to overcome in the offline business. It doesn't need technical proficiency either. All you need is the zeal and passion for succeeding and overcoming some hurdles that are the part of every package of life you choose to deal with.  Besides, flowers are everywhere now! They aren't just limited to weddings or special occasions anymore.  Be it corporate meetings, employee engagements or home décor, flowers have become an integral part of our lives these days.
An upcoming florist, Niramaya Singh who has taken FTD  franchisee in Mumbai tells us about her flower business she started two years ago.  "Flower business was a blessing in disguise that came when I was terminated from my job due to the cash crunch in the company. I had to start something and that was when I started to join the flower business a friend was doing. I started it in a garage, and now, I have a strong online presence."
A growing flower delivery company in India  says, "Its been growing like anything and earning good margins too."
People who want to open their flower business and have no clue about how, to begin with; here are all your questions and queries answered in the most realistic manner possible.
Start with a Plan:
There is nothing wrong in dreaming big but first thing first. Draw a plan beforehand. Be it the area, refrigeration appliances you would need to keep the flowers fresh and increase their shelf life or the idea of costs involved in the process of procuring flowers. Also, include factors like delivering it all over the country or specific area. You should also analyse the workforce requirement that you might need to design the floral arrangement and for delivery.
If you have trouble in devising a clever strategic plan about your flower business, never hesitate to reach mentors or businesses that provide franchise, information, consultation and design set up in lieu of money.  A flower business requires a business license like any other business, and access to the local farms or market to get cut fresh flowers, additionally.  All that can come easily to you; you simply seek help from established florists or flower companies that provide franchise and are ready to mentor you.
Be Creative:
A flower business can have a range of colours, much like flowers. Gone are the days when flowers were limited to flower bouquets, now you have boutonnieres, centrepieces, wedding floral décor and towering displays at the workplaces and full-fledged gardening contracts being undertaken. However, as told earlier, aim higher but it is recommended that you take resources and your money into the account as such operations require a large workforce.
Don't Perish Away:
Flowers and other related gift items are perishable and come with a stipulated shelf time. You need to understand thoroughly what works and what doesn't as per your market and needs. Certain flowers are specific to particular climate and occasions. You need to segregate them accordingly to help your customers make an informed decision as well as to provide them value for money.
It is okay to falter at some points as some things come with experience, but you need to do your homework thoroughly.
Prices that you would like to Pay:
Ask yourself if you are willing to pay a certain price for a bouquet you are putting up as an offering. If no, you know what to do! If yes, then most certainly, you are going in the right direction.
Robust Offline and Online Presence
Bad reviews travel faster especially in this age of digitalization. One bad review, be it offline or online can spoil the years of hard work and efforts you have put together to make your business better and bigger than others.  So, take every customer issue sportingly and effectively. Don't hesitate to apologise if you have messed up. Customers are very generous, and their trust in your brand can do wonders for your business.
The entrepreneurship opens up whole new possibilities to reach out to new segments, creativity and earn profits, which seem the really impossible thing to do if you are doing a 9 to 5 drill.  With your business, you are the one making profits, and you are the one owning the decisions, be it the good ones or bad ones.
Get latest flowers news & Our glossary of flowers can help you find the perfect one.
Known for their beauty and bloom, orchids are available for purchase throughout the year and the florists make sure that they are as splendid as the occasion. 
Whether it is a last-minute gift or a well-thoughtful one, roses are the safest bet to convey your wishes and sentiments.
Making & Saving Money
How to Start a Flower Business from Home in India
Do you want to start a home-based flower business in India? If yes, you have landed at the right place. You will learn in this article all the steps to be followed to start a profitable flower business from home in India.
There has been a sudden growth in the flower industry in India in the last few years. The recent for this huge growth is majorly due to two reasons. The first is the rising income of the middle class and the second is the price of the other gift items has increased much. The price of a flower bouquet is far less than that of a gift pen nowadays.
Furthermore, starting a flower business is easy and does not cost much. One can start selling flower bouquets or flower decorations from anywhere. It can be roadside, home, or from a small shop. If you have a passion for flower arrangements, launching a flower business will surely bring good profits if properly planned.
Here are the 10 Steps to Start a Home-Based Flower Business
1. learn more about flowers.
Unless you have good knowledge about flowers, it is extremely difficult to be successful in any floral business. Do not forget that flowers are perishable items. Every type of flower has its own shelf life. In addition, most flowers are available in specific seasons. So, one must be aware of their availability as per season.
Other than flower designing skills, one has to acquire expertise in accounting, management, and communication skills to establish a profitable flower business.
2. Understand the Local & Online Flower Market
The flower industry has evolved in the last few decades. Newer trends and tastes are observed among floral customers in India. Flowers are no more used only in the hair styling of women. You will see people more and more interested in flower decorations in wedding ceremonies, corporate events, religious events, birthday events, sympathy, and funeral events, the list goes on.
Some of the popular flowers that sell most in India are roses, lilies, orchids, ger-beras, etc.
Furthermore, check out the best-selling flower items on online marketplaces like Amazon, Flipkart, Ferns, Petals, etc. As you are planning to start the flower business from home, it is advised to tap the online market.
3. Start from Scratch or Buy a Flower Franchise?
The next important step is to decide on the business model. Broadly one can start a flower business in India in two ways. One is starting from scratch on your own or buying a franchise of a reputed flower brand. Both have their positives and negatives. Starting your own will give you more control of running your business while buying a franchise will relieve you from all the hassles of establishing it but with less control power.
If you are one who wants to enter the flower industry with less risk and effort, buying a franchise of a reputed flower brand can be a good business proposition.
4. Create a Business Plan
If you are planning to start a flower-related business from home with a limited budget, it is not necessary to write a long business plan. However, you must ensure that some important aspects are addressed. They are the following:
Startup and recurring costs
Products Offered
Pricing Plan
Promotional and Marketing Plan
5. Register your Business
It is essential to register your flower business for running a legally-compliant company. There are various company entities you can choose from as per your scale of operation. The most popular company formations in India are sole proprietorship, partnership, and private limited company.
However, for beginners starting a flower business from home with a limited budget, forming a sole proprietorship, or partnership is the best option. When your business grows and profit starts coming in, consider forming an LLP or private limited company as
6. Get Licenses
It is advised to talk to the local municipal or administrative authority and learn about the types of licenses and permits required to open a flower shop business. The common licenses that are needed are shop and establishment, and sales licenses. In addition, you will need a GST registration number to do any business activity in India.
7. Name Your Flower Business
A catchy and unique name goes a long way in the overall success of any business. It holds true for the flower business too. Based on your type of flower decorations and target customers, select a name that prospective customers can easily relate to your company.
8. Evaluate the Costs
The two major costs in running a flower business are procuring cost of flowers and storing them in refrigerators. The average cost of starting a flower shop is in the range of Rs 5 lacs to Rs 10 Lacs depending on the location and size of inventories. However, if you start from home, the cost will reduce a lot.
Do not forget to include delivery costs and packaging costs while pricing your product. If you don't have the required funds to invest, make necessary arrangements to arrange the needed investment.
Suggested Read:   How to Get a Small Business Loan
9. Go Online
It is almost mandatory to create an online presence for expanding any type of business presently. More so, if you are planning to start a home-based business. If you are planning to start and run a flower business from home, it is advised to create a website and promote your flower bouquets and decorations online.
Also, it is extremely easy to launch a website nowadays. Even, if you have no previous technical experience, creating a website is not at all difficult. You can check our guide to creating a website to learn more. Furthermore, create social media presence and keep posting your business activities and keep your potential customers updated with your product offerings.
10. Promote Your Flower Business
All said and done unless you can successfully promote your flower business, all your hard work in setting up the company will go in vain. It is a must to have a professionally planned marketing strategy for your flower-related business. For starters, networking is the key to initial success. Your initial customers are supposed to come from your friends and relatives. Develop brochures, posters, and visiting cards and distribute them.
Finally, do remember flower business is essentially a customer-centric business. A negative customer can create a lot of damage to the brand credential of the company. Take appropriate measures to ensure a proper after-sales support system is in place.
How to Start a Flower Business And Earn Good Profit?
The creativity, new ideas and the zeal to jump on the bandwagon and start something new have helped to bring in a new way to earn money as well as make a difference in the lives of the people..
The young and budding entrepreneurs have revolutionized the business scenario in India. The creativity, new ideas and the zeal to jump on the bandwagon and start something new have helped to bring in a new way to earn money as well as make a difference in the lives of the people around them. The internet and digitization have also bolstered their aim to hit the bull's eye. These entrepreneurs have changed the way things are bought and sold. Thanks to technology, you can sit comfortably at home or office and without dedicating your time and energy out from your busy schedule you can order things online or can even sell them.
One of the best ways to cash in on the entrepreneurial surge is the trending online flower business. It is considered as one of the best business as it does not require a heavy capital investment to begin with and is considered as a gender-neutral business.
All an individual requires is the enthusiasm and zeal to give their best and overcome some initial hindrances which are a part and parcel of everyone's life.
Gone are the days when flowers were meant to be adorned around the women's hair. With changing times flowers are indeed much in demand for all the occasions be it a wedding, betrothal ceremony, house warming ceremony, naming ceremony, home decoration, corporate meetings, special occasions, employee engagements and the list goes on.
Flowers are undoubtedly in great demand in today's life and now a question arises as to how to open a flower business? Where to begin it with?
Let's find all the answers to the questions surrounding how to start a flower business and earn good profit?
Sebi Plans To Frame Guidelines To Control Unsolicited Fin Market Advise From Social Media Influencers
NCLAT Stays Insolvency Proceedings Against 'Zee'
FD Calculator
1 USD = 82.7855165 (USD to INR)
1 EUR = 87.5516933 (EUR to INR)
1 GBP = 99.2665100 (GBP to INR)
Don't Block
Block for 8 hours
Block for 12 hours
Block for 24 hours
Dont send alerts during 1 am 2 am 3 am 4 am 5 am 6 am 7 am 8 am 9 am 10 am 11 am 12 pm 1 pm 2 pm 3 pm 4 pm 5 pm 6 pm 7 pm 8 pm 9 pm 10 pm 11 pm 12 am to 1 am 2 am 3 am 4 am 5 am 6 am 7 am 8 am 9 am 10 am 11 am 12 pm 1 pm 2 pm 3 pm 4 pm 5 pm 6 pm 7 pm 8 pm 9 pm 10 pm 11 pm 12 am