7 Physical Therapy Business Models You Should Consider
From telehealth to traveling providers, people want more options when it comes to their healthcare providers. Even before the COVID-19 pandemic, research found that consumers across all generations are more willing to try nontraditional healthcare services .
To remain competitive in an era of changing consumer expectations, your physical therapy practice needs to adapt. Finding the right physical therapy business model for your clinic is the first step. 
Your clinic's business model depends on your goals, along with your team's specialties and the needs of your patient base. For some PTs, this means partnering with companies to provide physical therapy on site, while others will transition to a cash-based model. 
Here's what you should know about the leading physical therapy business models, including their pros and cons.
1. In-network insurance
The in-network insurance model is the most common physical therapy business model. Insurance benefits make it easier for patients to pay for treatment, which makes them more likely to visit your practice.
More referrals: Referral sources like physicians are usually reluctant to refer their patients to an out-of-network provider because of the associated costs. Also, patients often use their insurance provider's directory to find in-network PTs .
More accessible care for patients: People who can't afford the entire cost of PT services can still get treatment.
Low reimbursement rates that continue to decline: This year, the Centers for Medicare & Medicaid Services announced a 15% payment reduction for services that are partially or entirely provided by physical therapy assistants and occupational therapy assistants.
Limited treatment options: Insurance providers restrict the number of PT sessions a clinic can provide to a patient or limit the treatment in other ways.
Increases the risk of burnout: To be profitable, many in-network PT clinics must treat as many patients as possible in one day, which can lead to burnout.
Impact on quality of care: When PTs must juggle multiple patients at once, this impacts the quality of treatment and the patient's recovery.
2. Out-of-network practice
Out-of-network practices do not belong to an insurance company's network. Your clinic must either bill the patient when services are provided or bill the patient's insurance company directly. 
Many insurance companies have a limit on out-of-network coverage (and some plans don't cover them at all), so it's up to the patient to cover the costs.
PT clinics that opt for an out-of-network model do so because low reimbursement rates aren't financially viable, and they don't want their patients' treatment to be restricted by insurance providers.
Not subject to rules and regulations from insurance companies: In an out-of-network model, PTs do not need to adjust their practice to follow the guidelines of the insurance company. 
More autonomy over treatment options: Insurance companies can impose restrictions, such as the number of PT visits they will cover per patient. Without an insurance provider in the picture, the PT and the patient have full control over the treatment. 
Freedom to deliver better treatment: Without insurance restrictions, out-of-network practices can focus on delivering the best possible treatment to the patient.
Higher marketing costs: Out-of-network PT clinics might need to invest more in marketing to convince patients that they're a better option than an in-network provider.
Fewer referrals: Physicians are more likely to refer patients to in-network PTs, so out-of-network clinics will need to put more effort into persuading physicians to refer patients to their practice.
3. Cash-based practice
A cash-based physical therapy business model is similar to the out-of-network model since neither is limited by insurance providers. Unlike out-of-network clinics, cash-based clinics don't request payments from insurance providers since the patient covers the full cost.
Cash-based PT care is on the rise. In 2021, 45.5% of clinic leaders said they were planning on adding or increasing cash-based services.
Higher quality of care: In a cash-based practice, PTs have the freedom to work one-on-one with the patient until they make a full recovery.
Low overhead: PTs that work with insurance providers spend a lot of time on paperwork. In a cash-based practice, this is not needed.
Reduces the risk of burnout : Some insurance providers require PTs to treat a minimum of three patients per hour, which puts pressure on PTs to meet that number and leads to stress. Cash-based business models mitigate this risk.
Not ideal for Medicare patients: Cash-based PT clinics may only accept cash payments from Medicare patients if Medicare doesn't cover the treatment because of statutory exclusion or if it isn't medically necessary.
Higher marketing costs: Like out-of-network PT clinics, cash-based practices also need to persuade patients they are the superior solution.
Limited to a certain demographic: Cash-based physical therapy is usually too expensive for lower-income individuals. Clinics should carefully consider their location and whether the local community can afford their services.
No spam, ever.
4. Interdisciplinary care
Rehabilitation is not a simple process: PTs often collaborate with other rehab professionals, like occupational therapists (OTs) and speech-language pathologists (SLPs), to help patients meet their goals.
In an interdisciplinary team , professionals from different disciplines collaborate at a high level based on a shared strategy and deliver the treatment in a single session. This is different from multidisciplinary care , where a patient would meet with different medical professionals separately.
Interdisciplinary teams have been shown to improve functional outcomes and survival, particularly for stroke patients. Researchers have also found benefits when treating traumatic brain injuries, mental health issues, and chronic pain, among many other conditions.
More holistic approach to patient care: Professionals from different disciplines can tackle the same health issue with several approaches.
Enables a more efficient referral process: Instead of getting referred to multiple specialists, patients are referred to a single team.
Improved internal accountability: Working as a team requires careful analysis of errors, which increases accountability.
Tough to coordinate: Building a team in this model isn't always straightforward, and can take time, because you need to build relationships with the right people.
Time-consuming: It can be difficult to find enough time to attend and participate in frequent team meetings.
5. Health and wellness partnership
You can attract more patients to your practice by entering into a mutually beneficial relationship with other healthcare providers and health-oriented businesses.
Possible partners include:
Physicians 
Chiropractors 
Massage therapists
Gyms and fitness clubs
Yoga and Pilates studios
Sporting equipment stores
Assisted living facilities
By teaming up with other professionals, you can grow your practice while focusing on your specialty.
Growth: It's easier to expand your business as you're covering a variety of patient needs.
Mutual referrals: When working with different healthcare and wellness providers, it's easier to get referrals.
More patient data: A partnership with other healthcare and wellness providers means being able to share data for more informed treatments. Additional patient data also allows you to make better marketing decisions.
Legal liability: As a PT, you may be expected to provide care in emergency situations (such as a heart attack) or identify early risk factors for health issues, even if you are providing non-physical therapy services. Failing to do so might result in legal issues .
6. Workplace-based physical therapy
The workplace-based physical therapy business model involves PTs partnering with companies. This type of on-site physical therapy can prevent and treat job-related injuries.
Workplace physical therapy includes services like:
Corporate ergonomics
Injury prevention
Work readiness testing
Telehealth physical therapy for remote employees
You can also add corporate physical therapy to your clinic's offering by contracting with a company to offer discounts or full reimbursements for their employees' visits to your clinic.
Cuts costs: When you're an on-site PT, there are fewer business costs such as rent and utilities for your own clinic space.
Improved treatment: By visiting a patient's work environment, the PT can better understand what's causing the patient's issues.
Potentially limited business growth: Workplace-based physical therapy is most affordable to large companies with bigger budgets. This could limit your business growth depending on your location and whether you have access to such clients.
7. Concierge services
In a concierge physical therapy business model , PTs usually offer their services on a subscription basis or as part of package deals that treat specific ailments, such as an ACL injury. A subscription model can be especially beneficial for patients with recurring symptoms, as it allows them to see the PT as much as they need.
Predictable income: A subscription model allows you to generate steady revenue and ensure profitability. 
Better patient relationships: Patients who pay a subscription fee can schedule an appointment whenever the need arises without having to wait on a referral. As a result, you can get to know your patient better and build a long-term relationship.
Pairs well with mobile physical therapy : To make your concierge services more appealing to patients, you can also offer home visits.
Additional costs are possible: Although a subscription or package fee covers the cost of the patient's treatment, there may be instances when you would have to charge extra for additional services. In this case, transparency with patients is key.
Limited usage for Medicare patients: As is the case with other cash-based clinics, Medicare patients have limitations in using concierge services.
May lead to patient dependence : Some patients might become overly reliant on frequent PT visits instead of becoming more independent and confident in their mobility.
Try a nontraditional physical therapy business model to keep up with a changing industry
The healthcare industry is rapidly changing, and technology is at the forefront of this evolution. Last year, 74% of healthcare executives said they were highly likely to invest in patient access technologies such as telehealth.
With a greater focus on making healthcare delivery more accessible to patients , you might need to adjust your physical therapy business model. Innovative solutions like Exer Health and Exer Gait can help you do that using artificial intelligence. Both apps allow you to offer personalized patient treatment that improves outcomes, whether it's at home or in the clinic.
Get started today.
Ready to see how exer health can help your practice or healthcare group.
10 Biggest Orthopedic Manufacturers in the World
Send snacks
Ai is changing physical therapy (but not like you think), exploring human motion..
Comparing Physical Therapy Business Models for Your Practice
MEG Business
March 2, 2021
As we face a new normal as physical therapy owners seeking the best outcomes for our patients and our business, is it time to rethink your current physical therapy business model?
As we coach thousands of PT owners and their staff in successful practice management solutions , MEG has found some valid reasons to consider changing your business model in response to the present-day market and the future of physical therapy private practice in your area, and we want to share them with you.
Look at it this way: Blockbuster balked at the shifts happening in their industry and assumed they could survive on overdue fees forever. Don't let an aversion to change and failure to adapt to changing environments slow cook your business as well. This is not an opportunity to survive, but thrive ! 
Let's look at the different physical therapy business models to consider today and be sure to review more actionable, essential tips in our PT Owner's Resource to Optimizing Your Practice in 2021 to make the critical operational changes necessary to keep your clinic from falling behind before it's too late. 
Physical Therapy Business Model Explained with Pros and Cons 
The "in-network insurance model" for physical therapy practices.
DEFINITION:
This is the typical in-network model that is most popular and most common to physical therapists across the nation. Thanks to discounts negotiated with your insurance plan's network of providers, it provides services at a lower cost to your insurance company.
Most covered under insurance prefer to use their insurance benefits in order to get what they are paying for. 
Billing can be a burden on the individual so they prefer that the provider do it. 
More Patient Referrals since many referral sources are hesitant to refer their patients "out of network." 
Less marketing training at the front desk to "Sell" the patient on the idea of going out of network.
Reimbursement rates continue to decline, and for many, are approaching non-viability. 
Difficulty getting signed up and in network with carriers due to closed panels. 
Greater patient care restrictions with POC and documentation being required for proper authorization. 
Greater burdens being placed on clinical credentialing and recredentialing along with arduous denial and appeal processes.
The "Out-of-Network Insurance Model" for Physical Therapy Practices
This model is typically seen with practices where the reimbursement "in-network" is so low that it's not financially viable for a practice to participate or the insurance carrier panels are closed preventing any new private practices from becoming an "in-network" provider. In this model, the provider is not bound by insurance company's rules and regulations.
Increasing out of pocket costs for "in-network" is approaching "out-of-network" pricing. 
More and more MD's are going out of network and it is now being perceived as a higher quality care option. 
Higher profit margins are often seen resulting in more money being reinvested into the practice.
Increased training and marketing expenses to educate the public on this option.
Increased time and effort to convince Doctors to refer out-of-network. 
Not every new hire PT can perform at this level of expectation without additional training.
The "All Cash Model" for Physical Therapy Practices
This model is where all services are rendered on a cash basis. Each patient is financially responsible for the cost of their own PT visits. This is not the same thing as an "out-of-network" provider who is still submitting to the insurance carrier for "out-of-network" payments. 
Allows expert clinicians to be paid as such. 
Allows for a "paid in full prior to service" arrangement. 
Avoids third party payors from dictating POC and Auth.
It may be challenging to charge the same amount for junior clinicians. 
It may require additional training in marketing to be able to sell the idea of paying out of pocket. 
It may be difficult to collect income when not in the office treating patients. 
Practice growth can be somewhat limited to return business.
The "Hybrid Model" for Physical Therapy Practices
Under this model, you have the ability to see all the "in-network" patients you like while at the same time capturing all of the "out-of-network" and cash pay patients you want. It requires a unique dual tax ID business arrangement with an office environment consisting of two separate suites, preferably adjoining, so that you can capture the economy of scale from centralized corporate functions.
Greater market share than your competitors working under a single model system. 
Better profit margins than the in-network model while surpassing the volume of out-of-network and cash based models. 
Serve more people in the community by offering them more choices to pick from.
You have to have two Tax ID's.
Need to operate within two adjoining suites, possibly limiting space options. 
Two marketing programs to run under one business strategic plan. 
Specialized training for front desk staff to professionally handle the incoming new patients.
To learn more about the strategies that will grow your practice in 2021, check out this free resource for private practice owners (or book a free practice assessment call today!)
Recent Blogs
How to Create a Marketing Plan for Your Physical Therapy Practice
How to Add a Remote Therapeutic Monitoring Solution for Your Patients
5 Innovative Physical Therapy Business Models
Consumers are used to having options when making a buying decision today. Trying to decide on a place to eat can easily become a session of the United Nations. Having more options is better for the consumer and healthcare should be no exception.
As a practicing physical therapist, you may specialize in one area, but by offering your patients more choices can save them time and money. It can also make your practice more profitable. This does not mean totally flipping your practice 180 degrees. It only requires you to consider new avenues to expand your business.
By using these innovative physical therapy business models, you can increase your patient list and profitability at the same time.
Partnering With Other Professionals
By partnering with another healthcare professional, you can offer your patients a more holistic health care treatment. Collaborative care is becoming a popular option for many healthcare professionals.
This type of business model vastly increases patient experience, increases satisfaction, and gives the patient an overall positive outcome.
Some PT's are even partnering with what was traditionally thought of as competition, specifically chiropractors and massage therapists . Splitting up the care delivery allows you to focus on your specialty while giving the patient an increase in care.
This is probably the easiest way to expand your practice. Think of it as a joint venture with another health care professional whose practice complements yours. Referrals will be flowing in both directions and you will certainly gain new patients as word gets around of your expanded offerings.
Partnering With A Gym
This idea makes so much sense. Those who are already working towards their health goals at a gym will be more receptive to physical therapy treatment. There will certainly be injuries and soreness that need attention. The gym members will take advantage of having a licensed physical therapist on site.
Having an onsite PT will give the gym a unique selling point and greatly differentiates them from the competition. Members will no longer have to wait to see their doctor. They can easily schedule a session right at the gym and save time.
This model is not exclusively for traditional gyms, either. There are a number of specialty "gyms" where this can work. Gyms that specialize in people on the spectrum and neuro gyms would be perfect for this type of service.
Just be sure to know all the legal obligations before you venture into this segment. If your qualifications include the skills and experience to aid in an emergency situation or to detect early risk factors for certain health issues you may be legally liable if you do not do so.
Offering Continuity Services
PT's are in a unique position to offer continuity or subscriptions services. As you treat a patient, you may become aware of health issues they may have. As more issues pop up, it may be beneficial for the patient to enroll in a subscription, or continuity, plan.
In a nutshell, a subscription plan allows the patient to pay a monthly or annual fee and get treatment on demand. While most PT's are unfamiliar with this business model, it has proven to be a profitable decision for those who choose to implement it.
This also allows the patient to get the care she needs without having to wait for an open appointment. Most patients will gladly pay a monthly fee if they know that they can get treatment whenever the need arises.
This model will also go a long way to position you as a primary healthcare provider.
Working With Corporate Clients
While working in a corporate environment may not be the dream of every physical therapist, this model could keep you very busy and help build a thriving practice.
Large corporations often have an onsite PT as an employee perk. This type of amenity allows them to attract top talent and keep them happy. Companies like Google have their own onsite clinic delivering healthcare to their employees.
Corporations love this idea because employees do not have to leave the office for treatment. Employees do not have to miss an entire day of work to see a healthcare professional and they could save money on their copays.
Onsite physical therapy can be used to treat on the job injuries and also prevent them from happening in the first place. This is a huge win-win for everyone.
Using A Cash-Based Model
This model may not be for everyone. A PT with a practice in lower income neighborhoods or one where the patients rely on Medicare may not be able to implement this model.
However, you can start to offer certain services on a cash payment basis just to see how things work out.
There are a number of reasons why this model is becoming more popular. The most obvious is not having to deal with insurance carriers. This will also allow the PT to focus on a quality-over-quantity approach. As you spend more one-on-one time with your cash patients, you will see them progress rapidly and the number of sessions will decrease. Overall, the patient could wind up saving money.
This is not something that you have to jump in feet first. By offering a few cash-based services, you can keep your current patient roster and cater to a whole new client base.
While none of these innovative physical therapy business models will be the end all be all for every PT out there, by implementing just one of them you can significantly expand your practice while still offering top-notch care.
Like any industry, healthcare will continually change. New regulations will be adopted. Patient tastes will change. Trends will come and go. These changes, both big and small, should be looked upon as opportunities to the savvy physical therapist.
These are excellent ways to build a thriving practice and really connect with your patients. One way to connect with your patients and improve the patient experience is through our app AC Health . Click here for a free account.
Share this post ....
Related posts.
The Concierge Patient Experience: Customizing Care in a Cookie Cutter World
Growing your Rehabilitation Practice in 2022
A World without Patient Emails
AC Health is the only HIPAA-compliant provider-to-patient platform designed specifically for creating and scaling custom content – from simple text to videos and photos – to support patients between sessions while saving providers 10-20+ hours every week. With an NPS of 91 from thrilled patients, it's no wonder that providers uploaded 20,000 instructions in the first year alone.
© 2021 – All rights reserved. • AC Health
5 Innovative PT Business Models
Innovative pt business models instead of the traditional physical therapy practice fresh business models meet pt professionals..
6 min. read
These days, people are all about choice. Feeling hungry? You can find cuisine that meets the needs of every picky eater, dieter, and gastronome. Need a new set of wheels? There's a myriad of makes and models available, and they come in every color imaginable. While this era of choice has its perks, having so many options can clog up the decision-making process. (I'm not the only one who's taken more than 30 minutes to decide between tacos and Thai food, right?) But despite that drawback, variety is certainly better than the alternative—especially for physical therapy practice owners and the patients they serve. As the healthcare industry continues to evolve , PTs and owners have more business model options than ever before—from concierge physical therapy to employer-based care. But, not all models are created equal. With that in mind, here are five fresh PT practice models that break with tradition:
1. Integrating with Other Health or Wellness Professionals
Everything's better with a partner in crime, right? The same rings true for partners in health. Thanks to a greater emphasis on collaborative care, providers across various healthcare professions—including physical therapy—are teaming up to deliver more holistic care to their patients. In fact, some therapists—like the ones at Tulsa Spine and Rehab —are even teaming up with non-physician care providers who are traditionally seen as direct competitors (e.g., chiropractors and massage therapists). This model—which came about in response to the Triple Aim — is designed to improve patient experience, increase satisfaction with healthcare services, and reduce the overall cost of care. Here are some added benefits of integrated care teams:
They create a more well-rounded approach to care;
They reduce patient healthcare spending;
They allow for more efficient referral processes; and
They improve health outcomes through provider collaboration.
2. Offering Physical Therapy Concierge or Subscription Services
The idea of offering physical therapy on a subscription plan may seem a bit unconventional, but many PT business owners are looking to this model to boost profitability. While practices commonly offer subscriptions to wellness services or gym memberships, some are now moving toward subscription-based concierge care services. In a nutshell, concierge care is a model in which patients pay a monthly or annual fee to their PT in exchange for immediate access to all services (for example, check out the practice website for Dr. Anique Walters, PT). This model can work well for physical therapists because it:
Can reduce healthcare spending in the long run by helping patients avoid preventable illnesses;
Is great for patients who are serious about health and wellness, as it helps those patients avoid copays and long waits;
Provides reliable income for the PT, and
Can help foster the perception of PTs as primary care providers .
3. Partnering with a Gym
Physical therapists can also use their vast understanding of anatomy, physiology, and neurological conditions to serve individuals in a gym setting, helping to connect individuals who have health or mobility issues to gym routines that meet their needs. Furthermore, these PTs are uniquely qualified to ensure patient safety and proper management of health issues that could be impacted by exercise.
Many gyms recognize the perks of partnerships with physical therapy practices——like the one between Balance Gym and Pure Sports Physical Therapy in Washington, DC. As Balance Gym's website states, their clients no longer have to wait to get into a physician's office for pain or spasms affecting their performance. Instead, they can get the help they need with Balance Gym's on-site PT partner. And this model isn't exclusive to the traditional gym setting. Many specialty gyms—such as "neuro gyms" like Neuro-Fitness Therapy in Wilmington, DE and "autism gyms" like My Favorite Therapists in Deerfield, FL —benefit from the expertise of a physical therapist.
Special Legal Considerations
While PT-gym partnerships can be incredibly lucrative and mutually beneficial, it's important note that physical therapists must take extra precautions when partnering with a gym. As we mention in this post, "if the therapist's qualifications include the skills necessary to administer aid in an emergency situation or detect early risk factors for certain health issues, then he or she could be held legally accountable for failing to do so." However, non-medical professionals—such as personal trainers and massage therapists—do not hold the same liability. So, make sure you've covered all of your legal—and liability—bases before you start offering gym-based services.
4. Working with a Corporate Office
When you consider the fact that many PTs go into the profession to avoid the corporate environment, it's a little ironic when therapists find themselves in an office setting. However, many large companies—like Google, for example—have their own onsite clinics, which often include physical therapists. This approach offers a lot of flexibility and variety, as it's:
Ideal for employees working desk jobs, trades, and active jobs alike;
Great for treating work-related injuries as well as non-work-related ones; and
A perfect opportunity to promote population health .
This model is also incredibly convenient—and possibly more cost-effective—for patients compared to traditional PT settings. As this article from the Washington Post mentions, employees from Vanguard—an investment company in Valley Forge, Pennsylvania—have access to an on-site physical therapist. According to the article, this not only eliminates the need for patients to drive to and from their appointments (thus saving them time) but also allows them to enjoy lower-than-average copays (thus saving them money). Talk about a win-win.
5. Incorporating a Cash-Based Physical Therapy Model
We've talked a lot about the perks of cash-based practices on the WebPT Blog, including not having to deal with insurance payers. However, a private-pay model may not be ideal for everyone, particularly if you serve a lower-income area or if your target patient group relies on Medicare. Fortunately, you can dip your toe into the private-pay pool by adding cash-based wellness services to your practice's current repertoire. That way, you can still reap the financial rewards of cash services without having to turn away patients who have Medicare or who can't afford to pay out of pocket.
Looking for an innovative way to drive more patients to your innovative PT business? See how WebPT Reach can help you gain, retain, and reactivate patients—automatically.
Health care is constantly changing, which means patient needs will continue to change as well. And that represents a huge business opportunity for those practice owners who are willing to innovate. If you're interested in trying out an alternative model, but you're not sure which one would be ideal for you, the APTA suggests making a list of your passions, deciding which one incorporates needs that can be met with physical therapy, and figuring out which model can best meet those needs. And, if possible, find a mentor who's had success in your desired model. Does your practice have an unconventional business model? Share your experience with us in the comment section below!
Stay on top of the latest rehab therapy tips, trends, and best practices with our weekly blog digest.
Kylie McKee
Kylie McKee is a content marketing specialist for WebPT. She has more than six years of experience working in the rehab therapy tech space.
Illustrations By:
Kyle Mensch
patient care
physical therapy
September 15, 2020
The Pros and Cons of Concierge Models for Physical Therapy Practices
March 16, 2020
4 Nontraditional PT Services Guaranteed to Generate More Patients
October 20, 2017
PT in the House: 6 Benefits of Running a Home-Visit Therapy Practice
Join APTA Private Practice Now
3,915 members strong
Business Models
Position Statement
Resources for Members
Resources for Members
Impact Article: (Not) Working 9 to 5 (May 2019)
Impact Article: Why Physical Therapy Should Embrace Telehealth (May 2019)
Impact Article: Which Practice Is Right for You? (May 2019)
Impact Article: Using a SWOT Analysis to Find the Right Partners (April 2019)
Impact Article: Is Your Physical Therapy Practice also a Health Club? (March 2019)
Impact Article: Sources of Funding (February 2019)
Impact Article: Working Pro Bono (February 2019)
Impact Article: Value Driven Pricing Models (November 2018)
Impact Article: Get Ready for Value-Based Care. (October 2018)
Impact Article: Value-Based Care: How to Participate. (September 2018)
A Message from Angela Wilson Pennisi, APTA Private Practice Chief Delegate
Practice and Business Financial Arrangements for Physical Therapists In June 2020, APTA Private Practice sponsored and the House of Delegates passed RC22-20: Practice and Business Financial Arrangements for Physical Therapists following years of study and discussion on physical therapists' business models. The motion, intended to modernize APTA positions and prepare physical therapists to practice in today's health care environment passed with overwhelming support. The position Practice and Business Financial Arrangements for Physical Therapists strengthens and broadens statements on collaboration to help guide APTA Private Practice members as they develop and engage in collaborative business models. HOD Motion:  RC22-20: Practice and Business Financial Arrangements for Physical Therapists
PPS Board Position Statement regarding Business Models (Adopted by Board of Directors vote, August 2015)
PPS endorses all physical therapists' business models that improve the experience of care, improve the health of populations, and reduce per capita costs of health care.
Background:  Physical therapist services have grown in response to societal demand and market forces. Consolidation and vertical integration resulted in many questions from and concerns expressed by APTA Private Practice members and prospective members about permissable business models. APTA Private Practice has studied and discussed these issues extensively over the past decade, resulting in the above position statement and culminating in the successful passage of RC 22-20 by the 2020 House of Delegates.
The results of the 2015 Business Model Survey can be found here.
2015 Business Model Survey
Following completion of the PT Value Project in X, Robert Hall was retained as APTA Private Practice Senior Payment Consultant and works to provide strategic insight into APTA Private Practice advocacy on payment for non-Federal payers, consult on private payer issues, and help raise the profile of the section as health care delivery reform advances.
This browser version is not recommended. Please upgrade your browser to improve your experience.

Use our new interactive tool to learn about malpractice lawsuits!
The Business of Physical Therapy: A Guide for PT Practices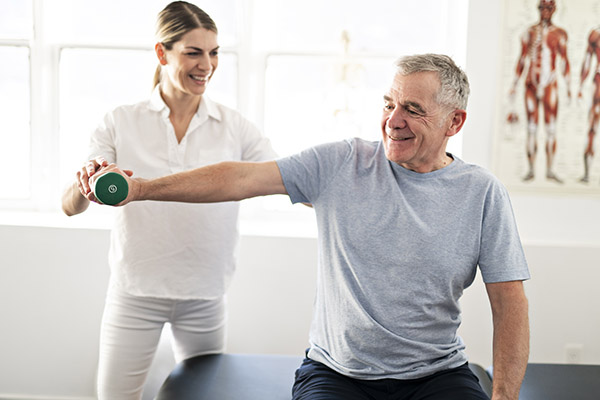 Professional liability: Professional liability coverage can help protect you from malpractice claims – or sexual misconduct or abuse claims (e.g., from employees or patients). It can also help safeguard your business in case of damage to other people's property on your practice's premises, data security breaches, or violent workplace incidents.
Business Owner's Policy (BOP): A BOP covers issues that may arise that aren't explicitly related to your services as a physical therapist. It might include commercial general liability insurance, privacy liability protection, or employee theft.
Workers' Compensation: This type of insurance helps to protect you if an employee is hurt while performing job-related duties. Depending on the state you live in, and the number of people you employ, workers' compensation may be mandatory for your PT practice.

Helpful resources for you

Healthcare Providers Service Organization
1100 Virginia Drive, Suite 250 Fort Washington, PA 19034
Individuals: 1-800-982-9491 Email: [email protected]​
Businesses: 1-215-660-0241 Email: [email protected] ​

Insurance for you
Individual Practitioners
Businesses and Practices
Students or Recent Graduates
Personal Plans
Quick Links
Get a Quote
Report an incident or claim
Insurance License Information
Privacy Statement
©2023 Affinity Insurance Services ™
How to Create a Business Plan For Your Physical Therapy Private Practice
You Can't Get Where You're Going Without a Plan
A business plan is an essential formal document and should outline every aspect of an existing or new physical therapy private practice. And while it contains vital information about your finances, management, market, and funding requests—it doesn't have to be complicated. Excellent business plans provide structure for an organization for the first five years of operation. They're also a fantastic device for goal-setting in all major areas, including sales, expenses, hiring, and financing.So what's included in a business plan? And how can you write one for your physical therapy private practice? In this article, we'll break down each section of the business plan and give you the tools you'll need to write your very own.
Business Plans Are Not Just for Start-Ups
While business plans are most associated with new practices looking to get open, the reality is that having a business plan can serve all practices. Start-ups absolutely need a business plan to guide and aid them in getting loans or additional funding. Even if you're not planning to seek external funding, having a business plan is crucial to success; the plan will act as a roadmap and as a roadmap. For established practices, the exercise of writing a business plan or updating an existing plan can help provide an opportunity to think about what's working and what's not and to then plot a way forward. This could include new markets, new referral sources, new markets or just fine-tuning existing strategies.
Executive Summary
Writing the executive summary is perhaps the most integral part of creating a business plan for your private physical therapy practice. Not only does it provide a clear and concise overview for readers, but it promotes other benefits such as attracting potential investors and determining if your practice will be profitable in the long-run. Writing the executive summary for private practices requires market research. You should begin with the essentials:
Description of your practice
Services your PTs will provide
Mission statement and overlying purpose for creating the clinic
Opportunity statement to investors or lenders explaining the marketplace for physical therapy and how your clinic will contribute
Detailed analysis of the rehabilitation marketplace pinpointing your clientele, marketplace growth, and competitor data.
Furthermore, you'll write a summary of your management expertise and projected financials to hook your audience.
Practice Description
A practice description should tell the reader everything they need to know about who you are, where you're at, and what you do. People want to get a good sense of who they're conducting business with. Great practice descriptions include information about why you're getting into business, what therapy your practice excels at providing, and why your clinic is equipped to provide those services. People want solutions—what shortcomings is the business solving right out of the gate in your respective market? How is your business leveraging the chosen location to secure clientele? Answer these questions, and do the research required to build your business plan on a solid foundation.
Market Analysis
After showcasing your expertise, providing solutions to problems, and building a buzz around the qualified individuals who are running the practice—what does the market look like?Market analysis needs to dive deep and provide answers for any form of skepticism. Every private practice has a different clientele, competition, and operational challenges to combat, but there are some universal questions business owners should ask themselves while writing a market analysis:
Who are our successful competitors?
What are they doing correctly to make them successful?
How can our private practice do it better?
What would I want as a patient receiving therapy at our clinic?
What does the past, present, and future look like in our target market?
There are thousands of questions you can ask yourself, but getting a good grip on the competition, landscape, and projected need for the physical therapy you provide is essential.
Organization and Management
Simply put, this is the hierarchy of your practice and will explain how tasks are completed. Each position is plotted on an organizational chart detailing who's responsible for what. This section of a business plan provides an excellent opportunity to highlight exceptional skills, talents, and achievements. It can also be used to show how you can delegate tasks and reduce costs by implementing physical therapy software . The organization and management section is also used to discuss the legal structure of your practice. While most private practices are sole proprietorships, it's important to disclose any legal agreements.
Marketing Strategy
Now the fun part, selling your business to the public and other clinics. Building a powerful marketing strategy instills brand confidence , which generates more patients. You should explore how to write a compelling ad for your physical therapy practice and cater advertisements to selected marketing platforms. Use the market analysis and competitor research you've compiled to make strategic decisions. Remember, there's no one way to approach a marketing campaign. The best policy is to do your research, take a shot, analyze the campaign data, and adjust future campaigns for enhanced results.
Funding Request
Not all business plans will require a funding request, but for those that do, you'll want to outline the request in detail. Funding requests should begin with a summary of how much funding you'll need for the first five years of operation. It will be a step-by-step analysis covering any required start-up and future expenses including everything from rent to individual PT salaries . Business owners want to specify whether you want debt or equity, terms and conditions, and the time the funding request will cover. Finally, there needs to be an element of future-sight included in the request. You'll need to let investors know plans of paying off debts, selling the business, or opening up multiple clinics in the long-term.
Financial Projections
Selling the unknown takes a lot of charisma and data. This stage of your business plan will encompass your entire financial projections for the first five years of business. The financials should include, but are not limited to: ‍ Sales forecast – By using the market and competitor data, you'll want to project the monthly sales data for your practice. The forecast should include a pricing structure for each treatment rendered and how many patients you expect to see per month. You should be meticulous by doing a month-by-month analysis within the first two years of business. Afterward, you can defer to quarterly sales projections. ‍ Expenses budget – In detail, explain the overhead and varied costs in any given month. Investors will want to see a profit yield on physical therapy provided to clients. ‍ Cash Flow Statement –The cash flow statement will depict how much money is coming into your practice versus how much is going out. Unfortunately, starting a private practice from scratch offers little perspective on the real cash flow analysis. However, you can use sales forecasting, industry knowledge, and the expense budget to hit projections accurately. Revenue will often lag in cases where patients pay off their physical therapy debts on payment plans. Be mindful of carried balances when pinpointing the cash flow so your business can project accurate revenue on hand. ‍ Profit and Loss Statement – A culmination of your sales projections, expense budget, and cash flow analysis used to provide insight on what the clinic will—or won't take home in the next five years. Most new businesses will add a break-even projection goal to educate on when the clinic will start turning a profit. ‍ Balance Sheet – A detailed list of all assets and liabilities, providing you with a bottom-line value of the clinic.
Supporting Documents Required
Finally, you'll want to provide some supporting documents relevant to your situation. These could include but are not limited to blueprints of the clinic, marketing mock-ups, quotes and estimates from contractors, legal documents about your physical therapy practice, and accolades such as industry awards or customer letters.
Be Flexible and Keep Your Plan Updated
Once you get your plan completed and begin implementing it, keep it handy for reference and update it often as you learn what's working and what isn't. The plan should be a guide giving you a path to success with the understanding that market realities may cause you to need to tweak or change your path - in some cases considerably. It's OK to grow and change, that should be part of the plan too but with a plan in hand you'll be able to be very clear on what you're changing and why. It will also help you give clarity to your team and potential investors or bank, as needed.
The Bottom Line
Sit back with an umbrella and a bendy straw and enjoy your new business plan. Creating an outline is the first big step towards owning a private practice. And while starting is difficult, hopefully, each section of the business plan equips practice owners with a strategy. If you're looking to simplify your scheduling, EMR, billing, organization, and other aspects of your new physical therapy practice experience our free live demo that's guaranteed to streamline opening a clinic.
With 15+ years in business, we are proud to be loved by clinics across the country.
Easily the best documentation software I've ever used.
Thanks, as always, for your excellent customer service.
I have used your program for 4+ years and just really like it and you folks have been great to help my practice keep running smoothly.
Physical Therapy Business Plan Template
Written by Dave Lavinsky
Physical Therapy Private Practice Business Plan
Over the past 20+ years, we have helped over 1,000 entrepreneurs and business owners create business plans to start and grow their physical therapy businesses. On this page, we will first give you some background information with regards to the importance of business planning. We will then go through a physical therapy private practice business plan template step-by-step so you can create your plan today.
Download our Ultimate Business Plan Template here >
What Is a Business Plan?
A business plan provides a snapshot of your physical therapy private practice as it stands today, and lays out your growth plan for the next five years. It explains your business goals and your strategy for reaching them. It also includes market research to support your plans.
Why You Need a Business Plan
If you're looking to start a physical therapy practice, or grow your existing business, you need a business plan. A business plan will help you raise funding, if needed, and plan out the growth of your physical therapy business in order to improve your chances of success. Your business plan is a living document that should be updated annually as your company grows and changes.
Sources of Funding for Physical Therapy Businesses
With regards to funding, the main sources of funding for a physical therapy business are personal savings, credit cards, bank loans and angel investors. With regards to bank loans, banks will want to review your business plan and gain confidence that you will be able to repay your loan and interest. To acquire this confidence, the loan officer will not only want to confirm that your financials are reasonable, but they will also want to see a professional plan. Such a plan will give them the confidence that you can successfully and professionally operate a business. Personal savings and bank loans are the most common funding paths for physical therapy businesses.
How To Write a Business Plan for a Physical Therapy Private Practice
If you want to start a physical therapy business or expand your current one, you need a business plan. Below we detail what should be included in each section of your business plan:
Executive Summary
Your executive summary provides an introduction to your business plan, but it is normally the last section you write because it provides a summary of each key section of your plan.
The goal of your Executive Summary is to quickly engage the reader. Explain to them the type of physical therapy private practice you are operating and the status. For example, are you a startup, do you have a physical therapy business that you would like to grow, or are you operating a chain of physical therapy businesses?
Next, provide an overview of each of the subsequent sections of your plan. For example, give a brief overview of the physical therapy industry. Discuss the type of physical therapy business you are operating. Detail your direct competitors. Give an overview of your target customers. Provide a snapshot of your marketing plan. Identify the key members of your team. And offer an overview of your financial plan.
Company Analysis
In your company analysis, you will detail the type of physical therapy business you are operating.
For example, you might operate one of the following types of physical therapy businesses:
Sports Physical Therapy : this type of private practice focuses on providing therapy for sports-related injuries and performance issues.
Pediatric Physical Therapy: this type of practice focuses on physical therapy for children.
Geriatric Physical Therapy: this type of physical therapy practice focuses on helping elderly people with issues related to aging.
In addition to explaining the type of physical therapy business you will operate, the Company Analysis section of your business plan needs to provide background on the business.
Include answers to question such as:
When and why did you start the business?
What milestones have you achieved to date? Milestones could include the number of customers served or number of positive reviews, etc.
Your legal structure. Are you incorporated as an S-Corp? An LLC? A sole proprietorship? Explain your legal structure here.
Industry Analysis
In your industry analysis, you need to provide an overview of the physical therapy industry.
While this may seem unnecessary, it serves multiple purposes.
First, researching the physical therapy industry educates you. It helps you understand the market in which you are operating.
Secondly, market research can improve your strategy, particularly if your research identifies market trends.
The third reason for market research is to prove to readers that you are an expert in your industry. By conducting the research and presenting it in your plan, you achieve just that.
The following questions should be answered in the industry analysis section:
How big is the physical therapy industry (in dollars)?
Is the market declining or increasing?
Who are the key competitors in the market?
Who are the key suppliers in the market?
What trends are affecting the industry?
What is the industry's growth forecast over the next 5 – 10 years?
What is the relevant market size? That is, how big is the potential market for your physical therapy private practice? You can extrapolate such a figure by assessing the size of the market in the entire country and then applying that figure to your local population.
Customer Analysis
The customer analysis section must detail the customers you serve and/or expect to serve.
The following are examples of customer segments: hospitals and rehabilitation centers, the elderly, parents of young children and athletes.
As you can imagine, the customer segment(s) you choose will have a great impact on the type of physical therapy practice you operate. Clearly, elderly customers would respond to different marketing promotions than athletes, for example.
Try to break out your target customers in terms of their demographic and psychographic profiles. With regards to demographics, include a discussion of the ages, genders, locations and income levels of the customers you seek to serve. Because most physical therapy businesses primarily serve customers living in their same city or town, such demographic information is easy to find on government websites.
Psychographic profiles explain the wants and needs of your target customers. The more you can understand and define these needs, the better you will do in attracting and retaining your customers.
Finish Your Physical Therapy Private Practice Business Plan in 1 Day!
Don't you wish there was a faster, easier way to finish your business plan?
With Growthink's Ultimate Business Plan Template you can finish your plan in just 8 hours or less!
Click here to finish your business plan today.
Competitive Analysis
Your competitive analysis should identify the indirect and direct competitors your business faces and then focus on the latter.
Direct competitors are other physical therapy businesses.
Indirect competitors are other options that customers have to purchase from that aren't direct competitors. This includes hospitals, orthopedic doctors and chiropractors. You need to mention such competition as well.
With regards to direct competition, you want to describe the other physical therapy businesses with which you compete. Most likely, your direct competitors will be practices located very close to your location.
For each such competitor, provide an overview of their businesses and document their strengths and weaknesses. Unless you once worked at your competitors' businesses, it will be impossible to know everything about them. But you should be able to find out key things about them such as:
What types of customers do they serve?
What types of physical therapy do they specialize in?
What is their pricing (premium, low, etc.)?
What are they good at?
What are their weaknesses?
With regards to the last two questions, think about your answers from the customers' perspective. And don't be afraid to ask your competitors' customers what they like most and least about them.
The final part of your competitive analysis section is to document your areas of competitive advantage. For example:
Will you provide better physical therapy services?
Will you provide services that your competitors don't offer?
Will you provide better customer service?
Will you offer better pricing?
Think about ways you will outperform your competition and document them in this section of your plan.
Marketing Plan
Traditionally, a marketing plan includes the four P's: Product, Price, Place, and Promotion. For a physical therapist, your marketing plan should include the following:
Product : In the product section, you should reiterate the type of physical therapy company that you documented in your Company Analysis. Then, detail the specific products you will be offering. For example, in addition to physical therapy, will you provide personal training or any other services?
Price : Document the prices you will offer and how they compare to your competitors. Essentially in the product and price sub-sections of your marketing plan, you are presenting the services you offer and their prices.
Place : Place refers to the location of your physical therapy company. Document your location and mention how the location will impact your success. For example, is your physical therapy business located in a busy retail district or shopping plaza, near a large medical center, etc. Discuss how your location might be the ideal location for your customers.
Promotions : The final part of your physical therapy marketing plan is the promotions section. Here you will document how you will drive customers to your location(s). The following are some promotional methods you might consider:
Advertising in local papers and magazines
Reaching out to local websites
Social media marketing
Local radio advertising
Operations Plan
While the earlier sections of your business plan explained your goals, your operations plan describes how you will meet them. Your operations plan should have two distinct sections as follows.
Everyday short-term processes include all of the tasks involved in running your physical therapy business, including scheduling new patients, treating patients, writing reports and billing.
Long-term goals are the milestones you hope to achieve. These could include the dates when you expect to schedule your 100th customer, or when you hope to reach $X in revenue. It could also be when you expect to expand your physical therapy business to a new location or city.
Management Team
To demonstrate your physical therapy business' ability to succeed, a strong management team is essential. Highlight your key players' backgrounds, emphasizing those skills and experiences that prove their ability to grow a company.
Ideally you and/or your team members have direct experience in managing physical therapy businesses. If so, highlight this experience and expertise. But also highlight any experience that you think will help your business succeed.
If your team is lacking, consider assembling an advisory board. An advisory board would include 2 to 8 individuals who would act like mentors to your business. They would help answer questions and provide strategic guidance. If needed, look for advisory board members with experience in managing physical therapy clinics or successfully running small businesses.
Financial Plan
Your financial plan should include your 5-year financial statement broken out both monthly or quarterly for the first year and then annually. Your financial statements include your income statement, balance sheet and cash flow statements.
Income Statement : an income statement is more commonly called a Profit and Loss statement or P&L. It shows your revenues and then subtracts your costs to show whether you turned a profit or not.
In developing your income statement, you need to devise assumptions. For example, will you gain ten new clients per week or per month? And will sales grow by 2% or 10% per year? As you can imagine, your choice of assumptions will greatly impact the financial forecasts for your business. As much as possible, conduct research to try to root your assumptions in reality.
Balance Sheets : Balance sheets show your assets and liabilities. While balance sheets can include much information, try to simplify them to the key items you need to know about. For instance, if you spend $50,000 on building out your physical therapy business, this will not give you immediate profits. Rather it is an asset that will hopefully help you generate profits for years to come. Likewise, if a bank writes you a check for $50,000, you don't need to pay it back immediately. Rather, that is a liability you will pay back over time.
Cash Flow Statement : Your cash flow statement will help determine how much money you need to start or grow your business, and make sure you never run out of money. What most entrepreneurs and business owners don't realize is that you can turn a profit but run out of money and go bankrupt.
In developing your Income Statement and Balance Sheets be sure to include several of the key costs needed in starting or growing a physical therapy business:
Location build-out including design fees, construction, etc.
Cost of equipment and supplies
Payroll or salaries paid to staff
Business insurance
Taxes and permits
Legal expenses
Attach your full financial projections in the appendix of your plan along with any supporting documents that make your plan more compelling. For example, you might include your office location lease or a schedule of your daily operations.
Putting together a business plan for your physical therapy business is a worthwhile endeavor. If you follow the template above, by the time you are done, you will truly be an expert. You will really understand the physical therapy industry, your competition, and your customers. You will have developed a marketing plan and will really understand what it takes to launch and grow a successful physical therapy business.
Physical Therapy Practice Business Plan FAQs
What is the easiest way to complete my physical therapy business plan.
Growthink's Ultimate Business Plan Template allows you to quickly and easily complete your business plan.
What is the Goal of a Business Plan's Executive Summary?
The goal of your Executive Summary is to quickly engage the reader. Explain to them the type of physical therapy practice you are operating and the status; for example, are you a startup, do you have a physical therapy practice that you would like to grow, or are you operating a chain of physical therapy private practices?
Finish Your Physical Therapy Business Plan in 1 Day!
Or, let us develop your plan for you.
Since 1999, Growthink has developed business plans for thousands of companies who have gone on to achieve tremendous success.
Click here to see how Growthink's professional business plan consulting services can create your business plan for you.
Other Helpful Business Plan Articles & Templates
Annual HODS Leadership Summit (HODS Partners only)
Annual HODS International Symposium
Our Newest Partner!
Partner of the Year!
+1 (888) 447-6014
Learn How to Grow Your PT Revenue
How it works.
Patient Testing
Higher Returns
Improved Patient Results
How to Start
Browse All Tests
EMG Testing
MSK Ultrasound Testing
VNG Testing
Evoked Potential Testing
What is HODS
Meet the Team
Contact HODS
Clinical Programs
EMG Residency
MSKUS Fellowship Program
Clinical Continuing Education
Electrodiagnostics
MSK Ultrasound
Don't Miss!
Physical Therapist Blog
Diagnostics for PT Magazine
Special Articles
Events Library
Medicare E-Book
PT For Heroes
EMG and MSKUS Laws by State
Browse Resources
Private practice pt beyond 2020 (hard copy), private practice pt beyond 2020 (audiobook).
HODS PARTNERS USEFUL LINKS
Digital Chalk
Mentorship Portal
HODS Leadership
HODS Symposium
Courses and Events Calendar
HEALING HANDS GUIDED BY TECHNOLOGY
What's the best physical therapy business model to increase revenue.
If you have a physical therapy business, you aren't only treating your patients. You're hopefully constantly treating your own physical therapy business model and trying to improve it, making it more efficient, making sure your training and equipment is up to date and making sure you're constantly increasing your revenue.
There are many ways to change your physical therapy business model and grow your PT revenue. For instance…
You could sell your practice. As in, you could negotiate it so that you remain with the company for a while, drawing a salary. That might be feasible if you're planning on retiring soon.
You could buy another PT practice. You'd then have an even bigger PT practice. That would require a large amount of additional capital, depending on the practice, but that may be an option for you.
You could partner with another PT practice. You would be bigger and theoretically would make more revenue, although you'd share it. Still, if you think you could work well with another PT practice owner, that might feasible.
Do nothing but hope the best. That isn't necessarily a bad strategy. If you work harder than ever and keep plugging away, you may end up with a very successful PT practice.
But we think joining Hands-on Diagnostics is, by far, the best way to increase your revenue. Yes, we admit that we're a little biased.
Still, we think we have a strong argument. Here are a few reasons we think that the best physical therapy business model is to invest in a Hands-on Diagnostics membership.
You Need Help. We Can Provide That.
Don't we all need a helping hand? The world is getting more complicated by the second, though especially the medical universe, where it's you against hospitals and doctor's practices owned by hospitals. Throw in the insurers, and things can really get stressful. But when you're part of a network, you're still your own small, scrappy independent business – but one that's part of a larger system of small, scrappy independent PT practices.
Joining a network is a lot like joining a club. You're still you. You have your own individual business, but you're essentially a member of a club with all of the benefits. In this case, HOD offers benefits that can help your business make money. We can help you by showing you how to improve physical therapy patient results – not to mention providing better PT equipment and better insurance billing practices.
We Can Help You Offer More Services and Better Billing Rates.
One of the many reasons to invest in a Hands-on Diagnostics membership is because of the diagnostic testing we provide. The more services you can bill, and the more accurate diagnoses you make, the better the patient outcomes, and the more you can bill the insurers, and the more money you can make.
When your practice, can offer diagnostic tests such as electromyography, to evaluate the integrity of nerves and muscles and musculoskeletal ultrasound imaging to evaluate joints, muscles and nerves, you're going to find that your physical therapy practice is in a new league altogether.
Generally, when PT practices become a HODs member, their per-patient billings double, and reimbursements from insurance companies often increase by as much as 75%.
We Offer Excellent Industry Recognition.
PT practices tend to not become big branding exercises like, say, a McDonald's or Jiffy Lube. That said, HOD is in 20 states. We have become extremely well known in PT circles, and name recognition does make a significant difference when it comes to attracting referrals from doctors, nurses and health administrators who know Hands-on Diagnostics.
We hope you'll get to know us and schedule a free revenue-making strategy call to determine what the best options are to improve your physical therapy business model and how Hands-On Diagnostics can partner with you.
Reach Out to Hands-On Companies Today!
Improve your quality of care and enjoy bigger insurance reimbursements through education.
Get in touch with Hands-On Companies and empower your practice with the latest training and techniques.
What subject matter are you interested in learning more about?
Special Tools for Clinic Owners
Contact Hands-On Companies Today About Exclusive Courses, Reduced Fees, and More!
Types of Tests
Contact Hands-On Diagnostics
Discovery Call
Private Practice PT Beyond 2020
Private Practice PT Beyond 2020 – AudioBook
PT FOR HEROES
Before leaving, take advantage of this special offer. Stay informed, receive special invitations, and as our welcome gift; Enjoy totally FREE our audiobook:
"Private Practice PT Beyond 2020"