Browse All Articles
Newsletter Sign-Up
Management →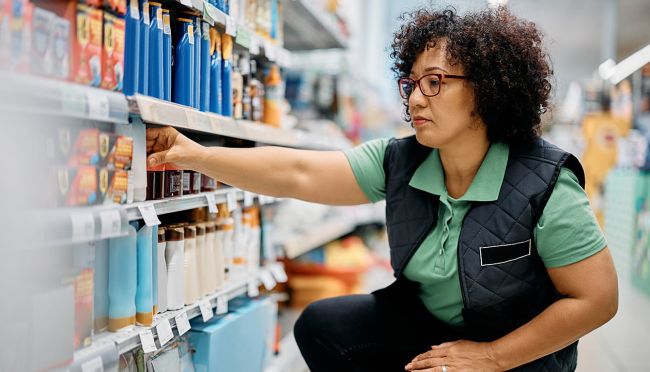 03 Mar 2023
Research & Ideas
When the Need to Please Holds Women Managers Back
Women managers might think they need to roll up their sleeves and work alongside their teams to show their mettle. But research by Alexandra Feldberg shows how this mentality can keep them from advancing. How can employers provide more support?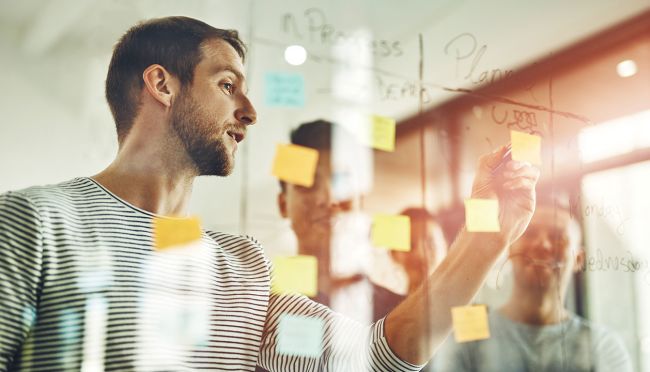 01 Mar 2023
What Do You Think?
How Much Does 'Deep Purpose' Matter to the Bottom Line?
More leaders want their employees to aspire to loftier goals at work. But is deep purpose more about feel-good ideas or delivering business value? wonders James Heskett. Open for comment; 0 Comments.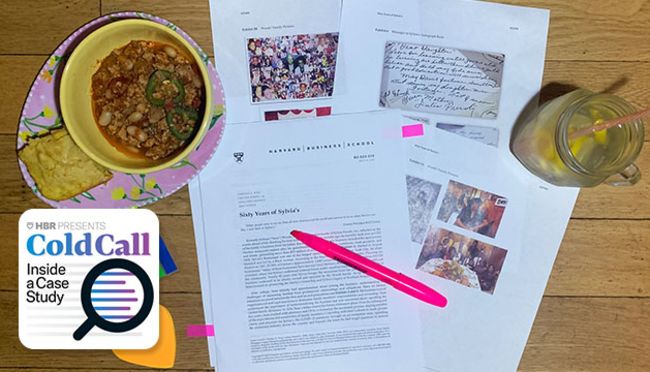 15 Nov 2022
Cold Call Podcast
Planning the Future for Harlem's Beloved Sylvia's Restaurant
Sylvia's Restaurant, which celebrated its 60th anniversary in August 2022, is a testament to the values instilled by the matriarch Sylvia Woods. She cultivated a strong community around her soul food restaurant in New York City's Harlem neighborhood that has continued to thrive, even after her passing a decade ago. Amid business expansions and succession planning, the legacy of Sylvia Woods continues to live on. But as Sylvia's grandson takes over the business, a new challenge faces him and his family: what should the next 60 years of Sylvia's look like? Senior Lecturer Christina Wing and Kenneth De'Sean Woods, chief executive officer of Sylvia Woods Inc., discuss the case, "Sixty Years of Sylvia's."
How Partisan Politics Play Out in American Boardrooms
The discord gripping the nation has reached the heights of corporate America, with costly consequences for companies and investors. Research by Elisabeth Kempf shows just how polarized the executive suite has become.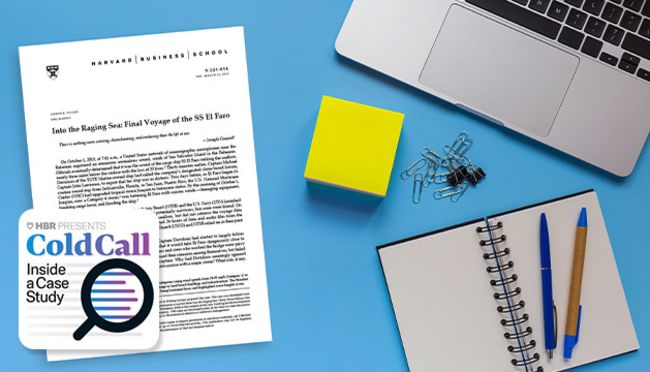 Management Lessons from the Sinking of the SS El Faro
Captain Michael Davidson of the container ship SS El Faro was determined to make his planned shipping trip on time—but a hurricane was approaching his intended path. To succeed, Davidson and his fellow officers had to plot a course to avoid the storm in the face of conflicting weather reports from multiple sources and differing opinions among the officers about what to do. Over the 36-hour voyage, tensions rose as the ship got closer and closer to the storm. And there were other factors compounding the challenge. The El Faro was an old ship, about to be scrapped. Its owner, TOTE Maritime, was in the process of selecting officers to crew its new ships. Davidson and some of his officers knew the company measured a ship's on-time arrival and factored that into performance reviews and hiring decisions. When the ship ultimately sunk on October 1, 2015, it was the deadliest American shipping disaster in decades. But who was to blame for the tragedy and what can we learn from it? Professor Joe Fuller discusses the culpability of the captain, as well as his subordinates, and what it reveals about how leaders and their teams communicate under pressure in his case, "Into the Raging Sea: Final Voyage of the SS El Faro."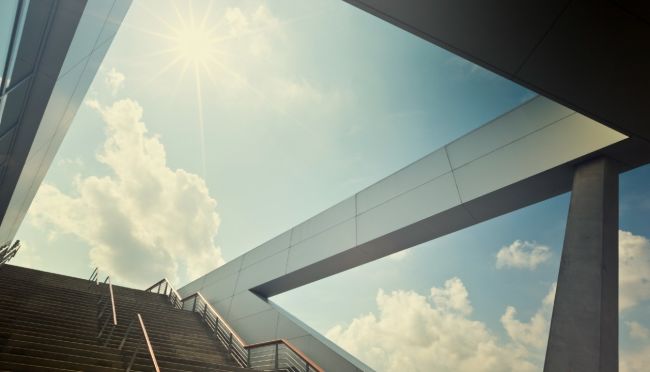 Does Religious Belief Affect Organizational Performance?
Chinese firms exposed to Confucianism outperformed peers and contributed more to their communities, says a recent study. James Heskett considers whether the role of religion in management merits further research. Open for comment; 0 Comments.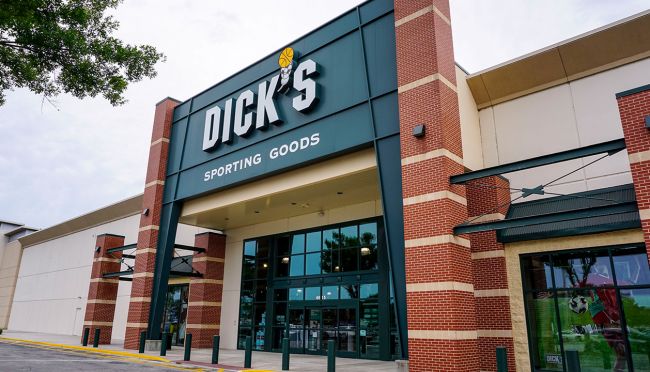 Dick's Sporting Goods Followed Its Conscience on Guns—and It Paid Off
After the 2018 school shooting in Parkland, Florida, Dick's Sporting Goods' CEO declared: "I don't want to be part of the story anymore." Two new case studies by George Riedel go inside the retailer's decision to remove certain firearms from stores and restrict gun sales. Open for comment; 0 Comments.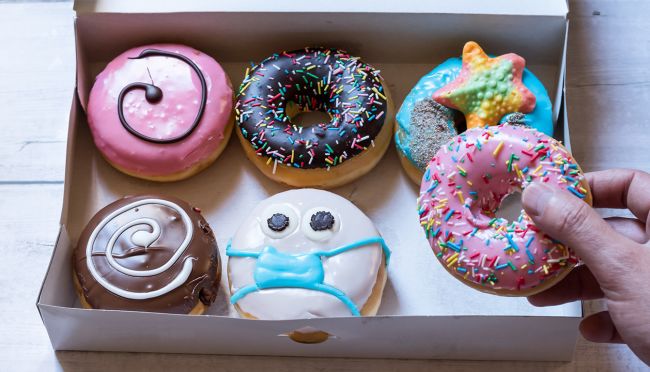 Rituals at Work: Teams That Play Together Stay Together
Rituals—even seemingly silly ones—help employees bond and add meaning to their work, says research by Michael Norton, Francesca Gino, and colleagues. After two years of pandemic disruption, who wouldn't welcome a workday pick-me-up? Open for comment; 0 Comments.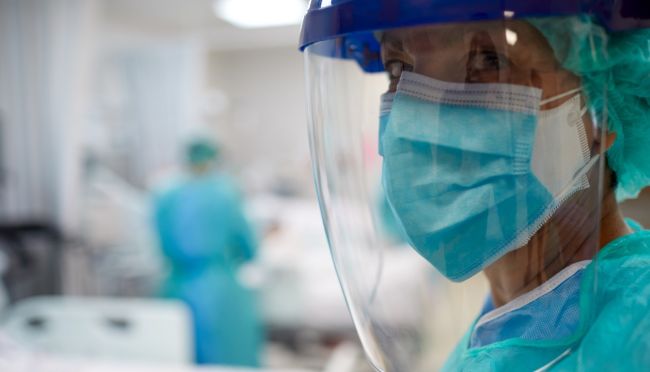 Lessons from COVID-19: The Business Skills Doctors Need
The pandemic forced many physicians to become supply chain experts and strategic planners. Robert Huckman and colleagues offer a roadmap for teaching doctors the management and leadership skills they need—before the next public health crisis. Open for comment; 0 Comments.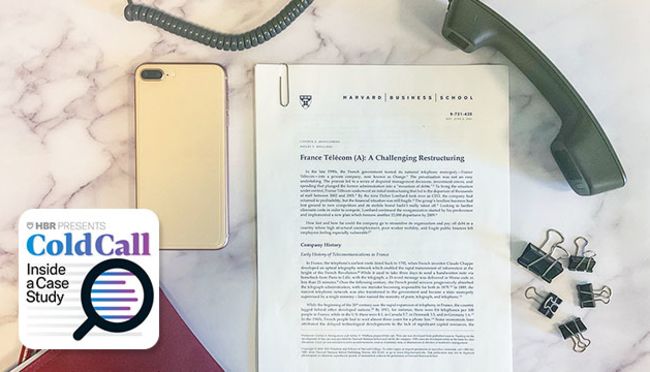 France Telecom: Corporate Restructuring and Employee Well-Being
The France Telecom case series follows the evolution of the organization from a national telephone monopoly to a private company facing severe challenges. These included a lessening competitive advantage, with the advent of mobile carriers and competition from other countries, as well as a workforce that was much larger than needed and included many civil servants, making it difficult to reduce headcount. As increasing pressure mounted internally to make changes and 22,000 jobs were lost between 2006 and 2009, the culture at France Telecom shifted from one where employees were proud to work to one where the physical and mental wellbeing of some employees became increasingly fragile. Did corporate leaders push employees too far, creating unacceptable levels of stress and unhappiness? Professors Cynthia Montgomery and Ashley Whillans discuss some fundamental tensions between the pressures and benefits of capitalism, the responsibilities of management, and the day-to-day and long-term impacts on employee well-being in the case, "France Telecom: A Difficult Restructuring." Open for comment; 0 Comments.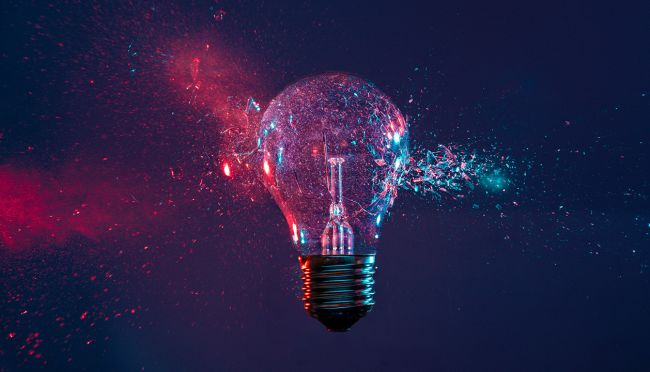 Innovation Isn't Just for Startups: How Big Companies Can Succeed
Innovation doesn't have to be limited to the Teslas and Amazons of the world. In a new book, Michael Tushman and Andrew Binns share how explorers lead change and help incumbent companies strike gold. Open for comment; 0 Comments.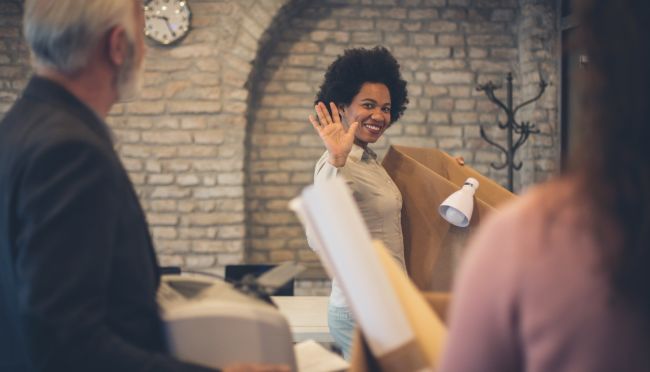 Is Concierge Management an Answer to the "Big Quit"?
Are employees more likely to be forgotten in remote settings, leaving without so much as a goodbye? Should companies do more to give them a voice? asks James Heskett. Open for comment; 0 Comments.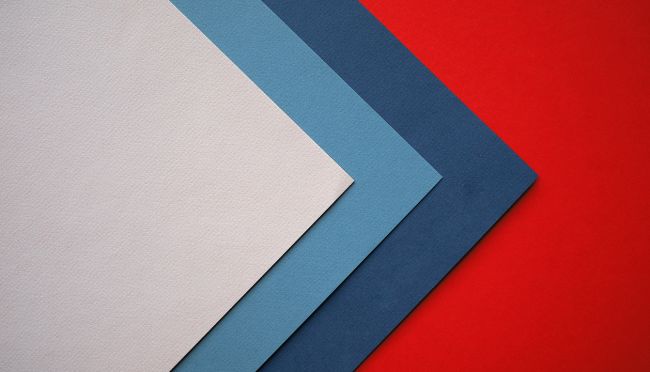 To Change Your Company's Culture, Don't Start by Trying to Change the Culture
Skip the inspirational speeches and culture committees. Meaningful culture change comes about only when companies rethink how they manage, lead, and pursue strategic goals, says Michael Beer. Open for comment; 0 Comments.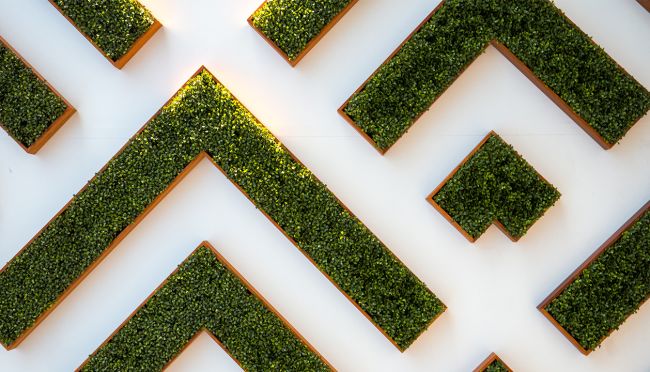 What It Takes to Build an Organizational Culture That Wins
In a world of short-term thinking, an effective organizational culture provides the ultimate competitive advantage. In Win from Within, James Heskett offers a roadmap for developing one. Open for comment; 0 Comments.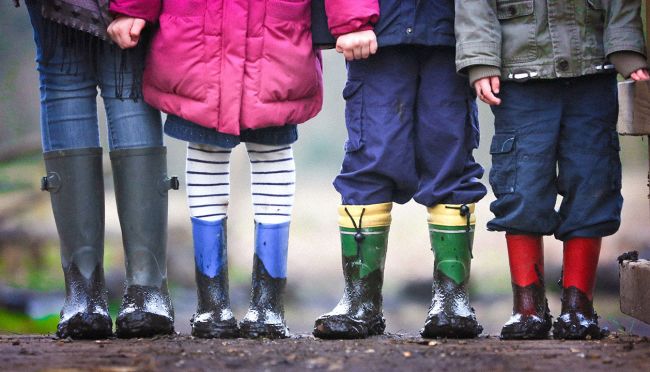 Can Our Parenting Struggles Make Us Better Leaders?
Like parents, leaders must know when to impose control and when to step back. Ranjay Gulati reflects on the benefits of authoritative leadership, and what it takes to achieve it. Open for comment; 0 Comments.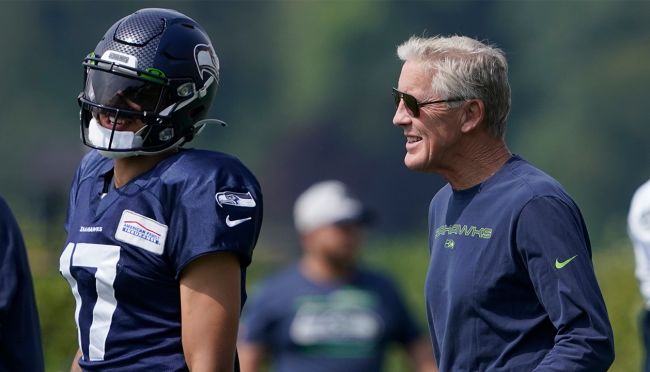 Team Success Starts with the Individual—and with Love
Many leaders see teams as collective units, but helping individual members reach their potential—personally and professionally—can open new opportunities. Ranjay Gulati looks at the philosophy of famed football coach Pete Carroll. Open for comment; 0 Comments.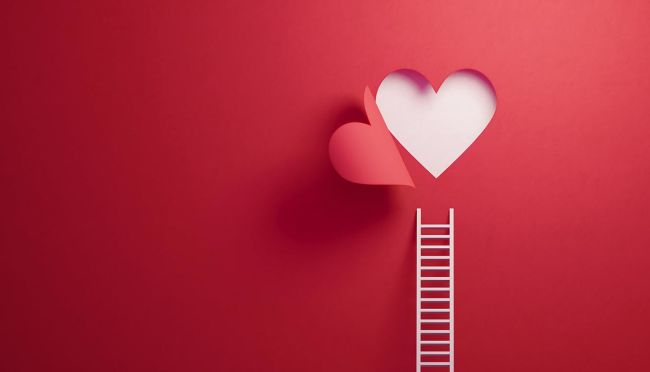 What Companies Want Most in a CEO: A Good Listener
Financial expertise and operational experience will only take executives so far. More than ever, companies want senior leaders with strong social skills and emotional intelligence, says research by Raffaella Sadun and Joseph Fuller. Open for comment; 0 Comments.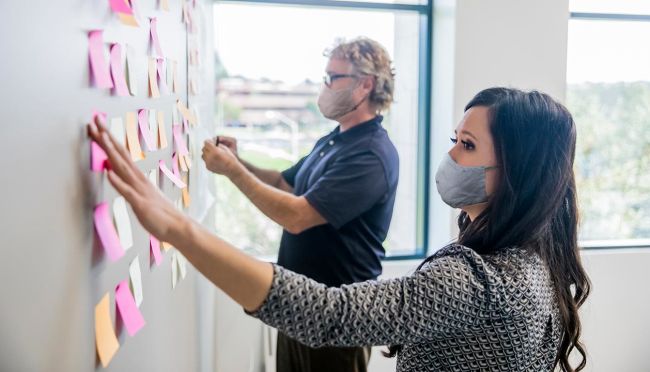 Want Hybrid Work to Succeed? Trust, Don't Track, Employees
Many companies want employees back at desks, but workers want more flexibility than ever. Tsedal Neeley offers three rules for senior managers trying to forge a new hybrid path. Open for comment; 0 Comments.
Reunited and It Feels (Not) So Good: Tips for Managing a Rocky Return
For many companies, returning to the office has felt like a rollercoaster of worry, excitement, and uncertainty. Members of the Harvard Business School faculty offer advice to help managers restore calm. Open for comment; 0 Comments.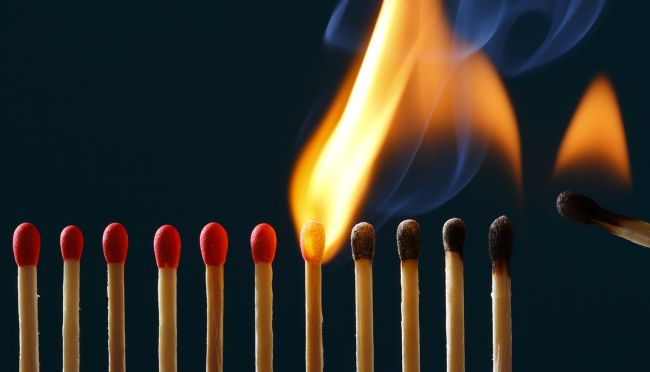 Dying to Lead: How Reaching the Top Can Kill You Sooner
A study of General Electric employees by Tom Nicholas shows how the stress of chasing professional success can shorten an executive's life. Open for comment; 0 Comments.
SUGGESTED TOPICS
The Magazine
Most Popular
Newsletters
Managing Yourself
Managing Teams
Work-life Balance
The Big Idea
Data & Visuals
Reading Lists
Case Selections
HBR Learning
Topic Feeds
Account Settings
Email Preferences
Leadership and managing people
Managing people
How Apple Is Organized for Innovation
Joel M. Podolny
Morten T. Hansen
From the November–December 2020 Issue
Understanding Leadership (HBR Classic)
W.C.H. Prentice
January 01, 2004
What to Do When You Have a Bad Boss
Mary Abbajay
September 07, 2018
5 Questions Every Manager Needs to Ask Their Direct Reports
Susan Peppercorn
January 21, 2022
The Surprising Power of Questions
Alison Wood Brooks
Leslie K. John
From the May–June 2018 Issue
Manage Your Energy, Not Your Time
Tony Schwartz
Catherine McCarthy
From the October 2007 Issue
What Is Psychological Safety?
The Case for a Chief of Staff
From the May–June 2020 Issue
The Leader as Coach
Herminia Ibarra
Anne Scoular
From the November–December 2019 Issue
When Quiet Quitting Is Worse Than the Real Thing
Anthony C. Klotz
Mark C. Bolino
September 15, 2022
How to Become a Better Listener
Robin Abrahams
Boris Groysberg
December 21, 2021
9 Trends That Will Shape Work in 2023 and Beyond
Emily Rose McRae
Peter Aykens
Kaelyn Lowmaster
Jonah Shepp
January 18, 2023
Management Time: Who's Got the Monkey?
William Oncken, Jr.
Donald L. Wass
From the November–December 1999 Issue
It Takes Versatility to Lead in a Volatile World
Robert B. (Rob) Kaiser
Ryne A. Sherman
Robert Hogan
March 07, 2023
The Set-Up-To-Fail Syndrome
Jean-François Manzoni
Jean-Louis Barsoux
From the March–April 1998 Issue
What the West Gets Wrong About China
Rana Mitter
Elsbeth Johnson
From the May–June 2021 Issue
Consulting Is More Than Giving Advice
Arthur N. Turner
From the September–October 1982 Issue
The High Price of Efficiency
Roger L. Martin
From the January–February 2019 Issue
Eight Ways to Build Collaborative Teams
Lynda Gratton
Tamara J. Erickson
From the November 2007 Issue
The Performance Management Revolution
Peter Cappelli
From the October 2016 Issue
Shut It Down?
Clayton Rose
July 10, 2012
Tad Piper and Piper Jaffray
William W. George
Andrew N. McLean
October 05, 2005
Forging the New Salomon
Lynn Sharp Paine
Michael A. Santoro
September 22, 1994
Sanford C. Bernstein Goes to Asia
Linda A. Hill
Dana M. Teppert
Allison J. Wigen
October 14, 2014
The Strategy-Focused Organization: How Balanced Scorecard Companies Thrive in the New Business Environment
Robert S. Kaplan
David P. Norton
September 13, 2000
Inditex: 2000
John R. Wells
Galen Danskin
June 03, 2013
Coach Hurley at St. Anthony High School
Scott A. Snook
Bradley C. Lawrence
March 13, 2013
HBR Guide to Being a Great Boss Ebook + Tools
Harvard Business Review
April 20, 2022
Zenefits Board of Directors (A)
Will Hurwitz
October 26, 2018
LinkedIn Corporation, 2012
David B. Yoffie
August 20, 2012
Shelley Metzenbaum and Improving Federal Government Performance
Laura Winig
Thomas Glynn
February 06, 2012
Nike (D): Leisure Shoes
C. Roland Christensen
David C. Rikert
October 16, 1984
Safeway, Inc.'s Leveraged Buyout (B)
Karen H. Wruck
Steve-Anna Stephens
June 02, 1994
Safe to Say at Prudential Financial
Amy C. Edmondson
Corey Hajim
February 27, 2003
Starbucks, Howard Schultz, and the Trump Effect
W. Glenn Rowe
September 18, 2019
Forging the New Salomon, Supplement
Karen Leary (C), Spanish Version
Ford vs. GM: The Evolution of Mass Production (A)
Arlan Hamilton and Backstage Capital
Laura Huang
Sarah Mehta
October 05, 2018
Real Madrid Club de Futbol, Spanish Version
John A. Quelch
Jose Luis Nueno Iniesta
Carin-Isabel Knoop
April 27, 2004
Popular Topics
Partner center.
An official website of the United States government
The .gov means it's official. Federal government websites often end in .gov or .mil. Before sharing sensitive information, make sure you're on a federal government site.
The site is secure. The https:// ensures that you are connecting to the official website and that any information you provide is encrypted and transmitted securely.
Publications
Account settings
Advanced Search
Journal List
Am J Pharm Educ
v.81(6); 2017 Aug
Leadership and Management Are One and the Same
Neelam azad.
a Hampton University School of Pharmacy, Hampton, Virginia
H. Glenn Anderson, Jr
b Marshall University School of Pharmacy, Huntington, West Virginia
Amie Brooks
c St. Louis College of Pharmacy, St. Louis, Missouri
Oscar Garza
d University of Minnesota College of Pharmacy, Minneapolis, Minnesota
Christine O'Neil
e Duquesne University School of Pharmacy, Pittsburgh, Pennsylvania
Misty M. Stutz
f Sullivan University College of Pharmacy, Louisville, Kentucky
Jenelle L. Sobotka
g University of Cincinnati James L. Winkle College of Pharmacy, Cincinnati, Ohio
Defining the attributes of change catalysts within high functioning organizations, including the academic enterprise, is desirable. An understanding of these attributes within our academy may foster faculty interest and engagement in seeking administrative roles and serve to bolster succession planning within our schools. On one hand, there have been numerous publications teasing out the purported differences between leadership and management. On the other hand, does segregating these important characteristics based upon arbitrary distinctions do more harm than good? This commentary represents the work of a group of academic leaders participating in the 2015-2016 AACP Academic Leadership Fellowship Program. This work was presented as a debate at the 2016 AACP Interim Meeting in Tampa, Florida, in February 2016.
INTRODUCTION
In 1977, Abraham Zaleznik 1 authored an opinion piece that became the first publication to describe leadership and management as two separate functions. Since then, there has been much effort dedicated to studying the differences between managing and leading, with more than 4000 documented definitions of leadership existing alone. Based upon the existing literature, leadership skills are generally glorified as being "visionary" and "doing the right thing," while managerial skills are dismissed as being "task-oriented" and "doing things right." However, no scientific evidence exists to support the described differences between leadership and management; what remains is an abstraction of two concepts with no consensus and little application. The authors of this paper are of the opinion that the terms leadership and management are arbitrarily and yet similarly defined. One of the classic leadership definitions often recited, "Leadership is the quality that sets great managers apart from good ones," further validates this idea as it is simply an illustration of the lexical concept of polysemy. 2 That is, the practice of using words in one lexical context, in a different form, to describe a related concept, such that the word "leadership," derived from the verb "leading," acquires the meanings of those engaged in the activity "managing," or as in the case above, as the result of performing the activity as a "manager" satisfactorily. Thus, leading and managing are not merely complementary, they are essentially the same concept used to describe different levels of a taxonomy related to performance or organizational effectiveness.
Together, the two terms "leading" and "managing" form the framework for skills and abilities that are necessary for an individual to drive team success. In fact, the concepts of leadership and management are transposable, especially in describing performance effectiveness within organizations. As shown in Table 1 , the functions of leadership and management flow in a continuum that are not separable. Many of these functions are used in describing the roles of both "leaders" and "managers," causing the definitions and functions to blur as a continuum of one role. Over time, Zaleznik's separation of these functions has been perpetuated as a false dichotomy through the continued ambiguous use of these words. For example, according to a 2012 Forbes article, 7 "leading" is described as who you are as a person, while "managing" is described as more of a craft, primarily skill-based, that may be learned, suggesting the former as an identity to be cultivated within the individual and the latter as a set of behaviors demonstrating a form of competency. Portraying leadership development as an internal process of self-reflection, in contrast to becoming a better manager through honing of a craft, provides a misleading understanding of purportedly different concepts and grossly oversimplifies human and organizational development.
Leadership and Management Continuum 1 , 3-6
Upon examining the academic environment, one will notice that successful administrators share the traditional qualities of leaders and managers. Therefore, in both the academic setting, and especially within high-performing organizations, leading and managing are not just inseparable, they are one and the same. Even if we entertain the possibilities that these are two processes for creating the same goal; a leader (eg, a school dean) who has the vision and plans for the school is ineffective if she cannot use the managerial skills to procure and efficiently allocate the resources to accomplish the vision. Conversely, a manager (eg, department chair) who can efficiently allocate resources is ineffective if she has no vision or sense of direction for how those resources should be utilized.
The two processes, even if differentiated theoretically, are not effective without each other working in tandem, and are thus inseparable. Continuing to differentiate rather ambiguously similar concepts, takes us away from being able to explain phenomena they were meant to address in the first place: how to leverage human capital as intangible assets toward accomplishing the organization's mission. With the constantly evolving nature of today's organizations, there is a need for adaptable individuals. Academic institutions, like many organizations, must rapidly adapt in order to survive. Within such structures, leadership and management are a continuum of a single construct. We have encapsulated this concept within a Venn diagram ( Figure 1 ), where the circle of leading is who you are, and the circle of managing is how you make use of resources. However, the two circles overlap in several key areas, including optimism, decisiveness, integrity, and open communications. Highly effective organizations require a culture of resilience with individuals demonstrating these core attributes.
Leadership and Management Continuum.
As an academy, we need individuals who can lead and manage simultaneously in their day-to-day activities. Every individual must act in a manner appropriate to the context of the situation and should be ready and open to lead and manage as necessary to be effective. To be successful, individuals must display a combination of strategic vision and tactical skills, which together serve as a powerful catalyst for performance improvements throughout an organization. We believe that leading and managing are one and the same and that developing the skills of both a leader and a manager are really the same way of developing individuals who can adapt to change and become a source of strategic advantage.
This topic was debated live at the 2016 American Association of Colleges of Pharmacy Interim Meeting in Tampa, Florida, in a session titled, "Academic Leadership Fellows Program (ALFP) Debate #3: Leading and Managing are One and the Same." This article represents the pro position affirming the statement.
The authors include a six-member team of fellows and their leadership facilitator completing the ALFP in 2015-2016 as part of the 12th cohort. The team began collaborating in September 2015 by performing a literature search using PubMed, EBSCO, Scopus, Emerald, JSTOR, Business Source Premier, Google Scholar, and ERIC databases. All searches were performed using several key search terms individually and combined. These search terms included: lead, leading, leadership, leader, manage, managing, management, and manager. Searches using these terms also were conducted in the Harvard Business Review archives and general, web-based search engines such as Google. Articles, book chapters, and passages were reviewed and used to identify additional relevant references.
Authors individually constructed primary claims in favor of the assigned position and discussed and debated to determine the three most compelling claims supporting the position. Analytical, empirical, and emotional warrants along with overall impact were developed for each claim. Finally, likely counterpoints were determined, based on the literature review, to develop evidence-based refutations for the opposing debate positions.
Point: The Definitions of Leading and Managing are Arbitrary and Similarly Defined
Leadership and management are both theorized to predict decision-maker behavior. 8 The theory that leadership and management are different is offered as a truth where the two are suggested as unique predictors of decision-making behavior.
Acknowledging leadership and management as unique requires our acceptance of the two, distinct definitions as truth. Defining "truth" in any situation is difficult. 9 This difficulty is influenced by our individually held perspective on what is true.
For example, suppose it is stated that a rose is red and smells good. Now consider a population of color-blind individuals or individuals who are anosmic. Would these individuals perceive a rose as red when the color red is unperceptive? Would they perceive the rose as aromatic when the sense of smell is absent?
Truth itself is dependent upon identification of propositions (ie, a non-linguistic representation of truth value that lead to beliefs – or an accepted world view). The propositions we perceive, or accept, as true form the basis for belief. This relationship between proposition, perception or acceptance, and belief can result in situations where what is accepted as truth may not represent reality.
The contention that leadership and management are different is an example of proposition and belief not representing reality. A clear, universal delineation of the skills believed to designate leadership and management as unique concepts or activities is lacking. 1,4,10 Without an existing standard, the expected set of abilities for individuals accepting positions termed leadership or management are irrelevant. Anyone can define the terms to meet the "truth" they wish to defend.
The truth of the relationship between leadership and management is difficult to ascertain because of the realities of practical application. The higher education environment is not conducive to hiring individuals who only manage or lead, as historically defined. Those assuming administrative positions within our academy must encompass abilities, skills, and attitudes attributed to both leading and managing. For example, all decanal deans have individuals who are direct reports. These deans have authority and responsibility for the activities and productivity of those individuals. Hiring individuals specifically to manage or lead would be cost prohibitive and impractical. Recruiting individuals with only management responsibilities is inefficient and would negatively impact an institution's ability to grow and improve. 11 Managing is essential, and developing management-related skills is the first step toward developing leadership-related skills. 12
The idea that there exist employees who are excited by the concept of managing is unrealistic. Maslow's Hierarchy of Needs 13 would suggest that if this were true, retention would be difficult to maintain, as people would have no ability to grow. Leadership and management being different may or may not be true, but the delineation of the two concepts within the work environment is meaningless. The idea that leaders and managers are two extremes of one continuum is more realistic and practically applicable.
Point: The Concepts of Leadership and Management are Transposable in High-Performing Organizations
The debate of whether leading and managing are different is certainly interesting and has sustained the academic and corporate careers of many. However, this is an exercise in futility. In an examination of high-performing organizations, it becomes clear that the concepts of leading and managing are interchangeable processes of change catalysts. A culture of organizational resilience is largely built upon change catalysts that increase group cohesion and dedication to the mission. 14,15
Highly effective organizations require a culture of resilience with individuals demonstrating critical attributes of optimism, decisiveness, integrity, and open communications, 15 among others. Yet these attributes have been described as discrete characteristics (leading or managing) of individuals at varying levels of the organization. It is time to abandon the idea that leading and managing are distinct responsibilities. This belief fosters self-delusion and irresponsibility in those who see themselves as leaders, and it can lead to inaction and dangerous forms of dependency in those who do not see themselves as leaders, but merely managers.
As many top consulting organizations and performance management scholars have concluded over the years, individuals at all levels of highly effective organizations must be able to communicate, motivate, inspire, and encourage other employees toward a higher level of productivity. These capabilities are foundational for anyone who wants to get results with and for other people. Such an understanding facilitates opportunities for organizational effectiveness that are more outcome-based when leading and managing processes are one and the same. Leading and managing being different makes for a great ontological discussion, but if we are striving for highly effective organizations, this distinction is meaningless. The reality is that leading and managing are one and the same within the spectrum of organizational effectiveness.
Point: In Academic Settings and any High-Performing Organization, Leading and Managing are Inseparable
In academia, faculty and administrators engage in knowledge management. As such, there is a need for individuals who can adapt to the evolution of our ever-changing academic organizations. Individuals who are champions in academic organizations must be adaptable and have visionary qualities as well as be able to organize and implement those visions. This "leading-by-example" style has been described by Harris 16 as "thought leadership." The thought leader shows colleagues how a task can be done rather than just giving orders. The ambidextrous nature of such thought leaders has been supported by results of a Delphi study. 3 According to this study, when qualities of leaders and managers are assigned, these two traditionally separate roles share four critical features: learning from others, integrity, openness to new ideas, along with adaptability and flexibility. These are characteristics often associated with leaders, yet these are critical common features of managers. Thus, leaders and managers are one and the same.
As Alan Murray 17 has noted in The Wall Street Journal Guide to Management , "from Zaleznik, to Kotter to Bennis, much ink has been utilized to delineate the differences between leadership and management… Perhaps there was a time when the calling of the manager and that of a leader could be separated. A foreman in an industrial-era factory probably didn't have to give much thought to what he was producing or to the people who were producing it." The focus was on efficiency and getting the job done. However in the new millennium, value comes from knowledge of people, and when workers are not merely cogs in an industrial machine, management and leadership can no longer be separated. The late Peter Drucker was the first to recognize this truth and many others. He was the first to identify the emergence of the "knowledge worker" and the impact on organizational structure. According to Drucker, 18 with the rise of the knowledge worker, "one does not manage people. The task is to lead people and the goal is to make productive the specific strengths and knowledge of every individual." Kent 4 also supports that the functions of leadership and management are inseparable. The functions of leaders and managers can be studied separately, but "in reality, they reside within and are practiced by single individuals." Therefore, it is not only reasonable, but logical rather, to conclude that the roles of the leader and manager are one and the same.
We, in academia, undoubtedly engage in knowledge management. Knowledge management is concerned with three elements: creating repositories of knowledge that can be used within organizations; developing technologies and social networks that facilitate access to this knowledge; and creating culture and environments in which knowledge sharing is valued and expected. Power-added managers are essential in knowledge management. 19 Power-added managers are the strategic leaders of any organization and are described as managers with exceptional competence and expertise in their dealings with people and knowledge and, as such, are strategic leaders for any organization. Power-added managers approach their role as an equal within the team they manage and within other teams within the organization. Yet, power-added managers are able to accept leadership, when it is appropriate, and adopt different roles as the situation warrants. They know how to deploy their talents in whatever way necessary to complete tasks that add to the power and success of the organization and, therefore, illustrate that leaders and managers are one and the same.
Looking back at the academy, we find that these types of individuals are being sought after to lead and manage our organizations. Consider the following excerpt from a recent posting for an academic dean's job description: "leads faculty and staff in planning, securing resources, implementing and evaluating activities related to academic operations, research, service and patient care programs; represents the school both internally to the university and externally to the various stakeholders; serves as part of the institution's administrative team through active participation in various institutional planning, implementing and evaluating activities." Are these the tasks of a manager or a leader or, rather, a power-added manager, an ambidextrous individual? While traditionally viewed as leaders, deans are both manager and leader – thus leaders and managers in academia are one and the same.
Through the exercise of a formal debate, our ALFP group was able to fully research the idea that managing and leading could indeed be the same. At first, it appeared that our opponents would have the advantage since the current thought is that these two principles are different. For those students of business education grounded in works from the '70s, most would be of the mindset that leading and managing are separate. But what has happened since that first introduction of separate units, is that the lines are not delineated as clearly as first defined. So upon full review, we determined that the two thoughts were not as far apart as once thought. As such, we created the following three arguments: the definitions of leading and managing are arbitrary and similarly defined; the concepts of leadership and management are transposable in high- performing organizations; in academic settings and any high-performing organization, leading and managing are inseparable.
Terms, as argued, are defined to meet the truth they wish to defend. Upon seeing multiple definitions and variations of the skills of leadership and management, we determined that these definitions were created to fit the mindset of the individual creating that definition. What might appear to define a leader was often seen in another definition of a manager. And many of the skills of managing showed up in the skillset of a leader. At times, it was hard to discern which role the author intended the term to define. As such, we concluded that there is no clear definition of leader or manager.
During our research of this topic, what also became apparent was the role held by individuals in high-performing organizations. We saw that the qualities first categorized in one area, began bleeding into the other, and the roles of the leader and manager are entwined. In fact, based on our research, there cannot be effective leadership within an organization without the combination of the two, and each person titled with either leader or manager also must have the skillset of the other.
This thought of high performance and success in organizations is not autonomous. As we examine our own academy, we saw that these same principles hold true within the leadership of our academic institutions. Power-added managers are essential in knowledge management and confirm our belief that the roles of leader and manager are intertwined in our academic leaders.
It is for these arguments that we could defend our position and now believe that leadership and management are one and the same.
BusinessCommunication.Pro
The 50 Best Management Research Articles
Vote for your favorites.
#1 Co-creation and open innovation: System literature review.
Journal: Management review.
Date: 1st January 2018.
Abstract: Open science, as a common good, opens possibilities for the development of nations, through innovations and collaborative constructions, which help to democratize knowledge. Advances in this area are still emerging, and the open science, co-creation of knowledge and open innovation triangle, is presented as an opportunity to generate an original contribution from research to open educational theory and practices.
#2 Is organizational learning being absorbed by knowledge management? A systematic review.
Journal: strategic management journal.
Date: 23 January 2017
Abstract: This paper aims to focus on research regarding organizational learning and knowledge management, and to specifically investigate whether organizational learning has been conceptually absorbed by knowledge management. Design methodology approach is based on 16,185 articles from then Scopus and ISI web of science database, using vantage point 10.0 software.
#3 Morning Reattachment to Work and Work Engagement During the Day: A Look at Day-Level Mediators
Abstract: Reattachment to work (i.e., rebuilding a mental connection to work) before actually starting work is important for work engagement during the day. Building on motivated action theory, this study examines anticipated task focus, positive affect, and job resources (job control and social support) as mediators that translate reattachment in the morning into work engagement during the day. We collected daily-survey data from 151 employees (a total of 620 days) and analyzed these data with a multilevel path model. We found that day-level reattachment to work in the morning predicted anticipated task focus, positive affect, social support, and job control through goal activation and that anticipated task focus, positive affect, social support, and job control predicted work engagement during the day. This study points to the important role of reattachment to work in employee experiences and behaviors throughout the workday and specifically highlights the benefits of such initial mental boundary crossing between life domains for employee engagement at work.
Date: March 12, 2019
#4 Human Resource Management Systems: Exploring the Construct's Hidden Potential
Abstract: Although human resource (HR) systems have received considerable research attention, our understanding of how, when, and why such systems influence employee and organizational outcomes remain incomplete. In this paper, we argue that studying HR systems in new, creative ways holds great potential for advancing strategic human resource management (SHRM) theory. We specifically show how examining novel research questions regarding the configuration (i.e., the types of practices included in an HR system), intensity (i.e., the number of practices included in an HR system and how frequently they are used), change (i.e., changes in the practices included in an HR system and their usage), and variance (i.e., differences in the use of an HR system's practices across employees or organizational units) of HR systems can provide fresh insights into the functioning of HR systems. We discuss the theoretical, methodological, and practical implications of our analysis.
Date: July 9, 2018
#5 Introduction to Special Topic Forum: The Changing Nature of Work Relationships
Abstract: Relationships are fundamental to organizations and organizing. In this Special Topic Forum on the Changing Nature of Work Relationships, we describe important contextual shifts that have implications for work relationships: how they form and develop, what they look like, and what effects they may have. Throughout the articles, the authors take an expansive look at work relationships—considering the many types at multiple levels—and examine how they impact individuals and organizations. Here we review important insights produced by the authors: the centrality of work relationships, their dynamic nature, the reciprocity inherent in them, and the ways work relationships are shaped by their context, including technology and organizational structures and processes.
Date: 11 Oct., 2018
#6 Mind Your Language: The Effects of Linguistic Ostracism on Interpersonal Work Behaviors
Abstract: Business and demographic trends are conflating to bring language issues at work to the forefront. Although language has an inherent capacity for creating interpersonal bonds, it can also serve as a means of exclusion. The construct of linguistic ostracism encapsulates this phenomenon. Drawing on ethnolinguistic identity theory, we identify how linguistic ostracism influences two interpersonal work behaviors: interpersonal citizenship and interpersonal deviance. We conduct a set of studies that uses multisource data, data across time, and data from three countries. Our results reveal that linguistic ostracism was associated with the enactment of lower interpersonal citizenship behaviors and higher interpersonal deviance behaviors. We find that disidentification served as a mechanism to explain why linguistic ostracism resulted in interpersonal citizenship behaviors and interpersonal deviance behaviors. Furthermore, linguistically ostracized employees with low (vs. high) social self-efficacy engage in fewer interpersonal citizenship behaviors and greater interpersonal deviance behaviors. We discuss theoretical implications associated with the phenomenon of linguistic ostracism and the implications for managers working in linguistically diverse organizations.
Date: March 26, 2019
#7 Middle Management Strategizing Fatigue – When Middle Management Inclusion Goes South
Abstract: While previous research has highlighted the many benefits of middle management inclusion in strategizing, this paper analyses the flipside of middle management inclusion and how the engagement of middle managers can turn sour. Drawing on extensive data collected in a large, mature multinational engineering company, Mobility Solutions Inc., our study traces the unfolding relational dynamics between the top and middle managers causing middle managers to withdraw and disengage from their strategizing tasks. We explore this process in the context of a strategic initiative where initial enthusiasm to engage decreases over time and leads to what we conceptualize as "strategizing fatigue". We introduce the concept of strategizing fatigue as the subjective feeling of exhaustion in middle managers when their strategizing efforts over time are not sufficiently recognized by top management and discuss antecedents and consequences of such fatigue.
#8 Looking for Social Relevance: The Saga of Knowledge Production Models in Management Research
Abstract: In the last decades, there has been growing interest in the subject of the social relevance of management knowledge. A burgeoning scientific literature followed. This study seeks to map this vast territory and aspires to contribute to the discussion on how to make management research more socially relevant. We performed a citation network analysis centered on the Mode 1/Mode 2 knowledge production argument, given its influence in the debate on socially relevant research. The citation network encompasses 701 papers. We identified the top citers (authors who offer an overview of the literature), top cities (authors who made seminal contributions to the field) and the main path through the network (the trajectory of development for the literature in the field). These findings show a plethora of knowledge production models, conceptually attractive but empirically untested. We discuss how history and institutional features explain the current state of things and discuss changes that would make management research more suited to create relevant impactful knowledge.
#9 A practical guide for making theory contributions in strategic management
Abstract: Rather than introducing radical new "grand theory" paradigms, most theory contributions in strategic management extend, clarify, or apply received theories in new and interesting ways. Here we offer a guide on how to make these kinds of contributions to theory. The theory usually begins with a research question, which can come from the phenomenon of interest, variations/limitations of existing theory, or intellectual creativity. Along with with the question, there are a number of more craftsmanship‐level aspects of a theory where contributions can be made: the mode of theorizing, the level of analysis, an understanding of the underlying phenomenon, causal mechanisms, constructs and variables, and boundary conditions. These aspects of the theory lead to a set of outcomes in the form of explanations, predictions, or prescriptions. The articles in this special issue are interpreted through our framework as illustrations of this approach to making theory contributions.
Date: 05 March 2018
#10 Theory in strategic management
Abstract: Strategic Management Journal (SMJ) seeks to publish high‐quality theoretical research on a regular basis. By publishing theoretical research, SMJ advances the field of strategic management through insights and analyses that make sense of business phenomena and prior research findings and provide a foundation for new research.
Date: 22 March 2018
#11 Corporate Strategy and Network Change
Abstract: Networks change when either the ties or the nodes are modified. Research on interfirm networks has conceptualized network change as driven almost exclusively by modifications in ties (additions and deletions). Yet firms frequently engage in actions that modify the ownership and existence of nodes: acquisitions 'collapse' nodes, divestitures 'split' nodes, industry entries 'create' nodes, and industry exits 'remove' nodes. The literature on corporate strategy and organizational networks have mostly overlooked the implications of node-modifying actions for network change and firm value. We explore those implications in three ways. First, we systematically analyze and compare the network-changing properties of the six node- and tie-changing actions. Second, we link the strategic objectives that boundedly rational firms pursue through each corporate action to changes in their ego network positions (openness, closure, and status). Third, we consider how these local network changes set off ripple effects that create externalities for the networks of the focal firm's immediate partners and that modify the structure of the global network. The result is a much more expansive understanding of the mechanisms driving structural change in interfirm networks.
Date: 18 April, 2019
#12 Friends Without Benefits: Understanding the Dark Sides of Workplace Friendship
Abstract: Although many scholars and practitioners have assumed that workplace friendships lead to desirable organizational outcomes, a growing body of research suggests important complexities and downsides associated with them. This indicates a need to better understand how and when workplace friendships may lead to harmful outcomes, especially in light of organizational and technological shifts that are changing the way employees connect. Drawing on theories of close relationships, social exchange, and boundary management, we present a theoretical framework highlighting how four defining features of friendship (informality, voluntariness, communal norms, and socioemotional goals) are in tension with four fundamental elements of organizational life (formal roles, involuntary constraints, exchange norms, and instrumental goals). We also highlight how mutual self-disclosure and perceived similarity develop and deepen friendships but also lead to downsides for individuals, groups, and organizations. We articulate how specific features of a focal friendship clique (e.g., closeness, maturity, and status of members) may amplify or buffer negative aspects and how social media affect friendship formation and tensions. Our theoretical framework should inform new theory and research on positive relationships at work and boundary management of professional and personal identities, as well as how changes to work and technology affect workplace relationships.
Date: 11 Oct., 201
#13 Evaluative practices in qualitative management research
Journal: Academy of management journal
Date: 22nd July 2018
Abstract: how should or should not judge the quality of qualitative research? In this paper, we initiate a debate about evaluative criteria such as validity which should are or should be in use to asses the quality of qualitative manuscripts in international business. In opposition to most literature on how to conduct good social science research which is either empirically oriented or gives priority to theoretical and philosophical considerations, which tends to make empirical research look odd or irrelevant.
#14 European qualitative research: A celebration of diversity and a cautionary tale.
Journal: Academy of European management journal
Date: 4th November 2017
Abstract: This contribution aims to highlight the diversity in European qualitative management research as a way of celebrating its ongoing development within Europe. In recognizing the strengths that emerge from this diversity in epistemological traditions and methods, attention is drawn to the concerns increasingly expressed by qualitative researchers about growing pressures of standardization.
#15 Pushed beyond my comfort zone:" MBA students experiences of conducting qualitative research.
Journal: Academy of management learning and education journals.
Date:27th June 2018
Abstract: Despite the extensive use of qualitative research methods in the management field, little empirical attention has been paid to how business and management students learn qualitative research skills. Here I focus upon the experiences of MBA students who are conducting qualitative research for an assignment, many of whom are using qualitative research methods for the first time. Through an inductive analysis of students' reflective accounts of the process, the challenges encountered in conducting qualitative research as a novice are highlighted and the links between the skills required for competent practice in this area and those required for more general managerial effectiveness demonstrated.
#16 The strategy cycle: planning, paradox and poetry in the practice of strategies.
Journal: strategic management journal
Date: 26 June 2017
Abstract: This chapter aims to highlight the diversity in European qualitative management research as a way of celebrating its ongoing development within Europe. The dominance of non-qualitative approaches within North American journals leads to particular problems for European-based qualitative researchers. It is important to recognize that whereas there are many commonalities in quantitative methods, there is considerable variety in qualitative management research. The pressure to publish in US-based journals is one that many business school academics internationally face, and the performative nature of management and organizational research places particular institutional pressures on qualitative researchers that have been considered elsewhere.
#17 Qualitative data analysis: exploring themes metaphors and stories
Journal: Academy of European management review
Date:20th May 2018
Abstract: This paper explores the processes and outcomes of using three different forms of data analytic processes to analyses the same set of qualitative data. The dataset is 24 in‐depth qualitative interviews with taxi drivers about their experiences of dignity at work. To enable effective comparison of techniques, three types of analysis are used which rely on similar categorization processes: template analysis; story analysis; and metaphor analysis. In presenting the analysis the aims are to draw attention to the research questions and opportunities for theorizing that might be enabled by a given analytic approach and highlight some of the rich variety of analytic approaches available to the qualitative management researcher.
#18 Getting strategic and strategic planning research
Journal: strategic management
Date: 15th February 2017
Abstract: This introduction to the special issue on strategic planning has four main parts. First comes a discussion of what makes public-sector strategic planning strategic . This discussion is meant to reduce confusion about what strategic planning is and is not. Next, we introduce in detail the five articles in the special issue and note their unique contributions to strategic planning research. Third, we provide a broad assessment of the current state of strategic planning research organized in terms of prominent themes in the literature and our assessment of how the articles address voids related to the themes.
#19 What you see is what you get? Enhancing methodological transparency in management research.
Journal: Academy of management journal.
Date:13 September 2017
Abstract: We review the literature on evidence-based best practices on how to enhance methodological transparency, which is the degree of detail and disclosure about the specific steps, decisions, and judgment calls made during a scientific study. We conceptualize lack of transparency as a "research performance problem" because it masks fraudulent acts, serious errors, and questionable research practices, and therefore precludes inferential and results from reproducibility. Our recommendations for authors guide how to increase transparency at each stage of the research process: 1. theory, 2. design, 3. measurement, 4. analysis, and 5. reporting of results.
#20 Bibliographic and comparative analyses to explore emerging classic texts in megaproject management.
Journal: Journal of management
Date: 2 February 2018
Abstract: Megaproject management (MPM) is a highly complex emerging research field with fragmental and diversified traits. Understanding the work on MPM and its classic texts can help advance the current body of knowledge significantly. However, to date, few quantitative methods exist that can determine the classic texts in MPM. This study aims to investigate the potential emergence of studies on MPM based on bibliometric techniques. We conducted a bibliographic meta-network analysis for the most cited classic texts in five selected management theories as a reference group. By comparing the results from the reference group and MPM, we identified and discussed several key features in the current MPM studies.
#21 The portrayal of skilled migrants' careers in business and management studies: a review of the literature and future research agenda.
Journal: Academy of management review
Date:12th May 2017
Abstract: A systematic literature review in business and management studies was conducted, which paints a portrait of the existing literature on skilled migrants' host country career experiences. Core themes arising from this review are presented, including labeling inconsistency concerning the population; the need for including skilled migrant managers and business professionals in research and a more relational, holistic realization of skilled migrants' careers. In underlining the gaps in the literature and research in this area, a research agenda is proposed. The review is relevant for individuals following careers in a foreign country; for organizations employing and developing the careers of internationally mobile employees; and for human resource management professionals supporting international employees.
#22 Financial performance of environmentally responsible investment funds.
Journal: Academy of management
Date: 9th July 2018
Abstract: Studies assessing the link between corporate social and/or environmental performance and financial performance of firms, as well as those evaluating the performance of socially responsible investments and investment funds have failed at reaching a consensus. Therefore, this paper conducts an evidence-based evaluation of the performance of environmentally responsible investment funds.
#23 Maternity management in SMEs: a transdisciplinary review and research agenda.
Date: 21st May 2017
Abstract: This paper provides a transdisciplinary critical review of the literature on maternity management in small and medium‐sized enterprises (SMEs), embedded within the wider kinds of literature on maternity in the workplace. The key objectives are to describe what is known about the relations that shape maternity management in smaller workplaces and to identify research directions to enhance this knowledge. The review is guided by a theory of organizational gendering and small business management, conceptualizing adaptions to maternity as a process of mutual adjustment and dynamic capability within smaller firms' informally negotiated order, resource endowments and wider labor and product/service markets.
#24 Unrequited: asymmetry in inter-organizational trust
Date: November 4, 2018
Abstract: Many studies of inter-organizational relationships assume that trust between organizations is symmetric. In this essay, we explore the origins of this assumption and examine relevant quantitative and qualitative evidence from the kinds of literature on strategy, marketing, supply chain management, and information systems. We conclude that no systematic evidence currently exists to support the assumption that inter-organizational trust is typically symmetric. We explore how the possibility of asymmetry complicates interpretation of previous research on the effects of inter-organizational trust. We encourage further research to identify conditions under which symmetry is likely, and offer a variety of strategies that scholars may use to deal with potential asymmetry.
#25 Tie strength and value creation in the buyer-supplier context: A U-shaped relation moderated by dependence asymmetry.
Date: 14 August 2017
Abstract: This study integrates two disparate genres within tie-strength literature into one model to investigate the mechanisms for value creation in the buyer-supplier context. This research brings together the opposite ends of the tie-strength continuum: the "weak ties," which are instrumental in tapping into novel ideas and emerging technologies, and the "strong ties," which promote joint resource investments and capability development. By doing so, we bring salience to the existence of "intermediate ties" and their implications for value creation. Even though the intermediate ties are likely most common in the buyer-supplier context, they have been given short shrift in the literature. We predict a U-shaped relation, where weak ties and strong ties are more effective than intermediate ties in value creation.
#26 The state of research on Africa in business and management: Insights from a systematic review of key international journals.
Date: 8, February 2017
Abstract: Aiming at a better understanding of the extent to which Africa-focused research has helped develop context-bound, context-specific, and context-free knowledge, the authors present the findings from a literature review of journal articles with an African context. A systematic search resulted in 271 articles with African data and 139 Africa-focused articles published in 63 top business journals and related (sub)disciplines from 2010 onwards. The sample included all journals belonging to the University of Texas (UT) Dallas and Financial Times research rankings, as well as the main international business, and business and society outlets. An in-depth analysis of the 139 Africa-focused articles shows an important imbalance in terms of publication patterns, topics covered, theoretical groundings, types of contributions, approaches to the African contexts, and empirics.
#27 Stakeholders in strategy: their "invisible" and yet an inevitable presence?
Date: 19 June 2019
Abstract: Stakeholders are critical to the strategy process, but in strategy research, they are rarely seen nor heard. The purpose of this paper is to reveal their invisible presence and bring them 'in from the cold.' The research reported in this paper set out to explore the significance of stakeholders to members of a senior management team seeking to develop the strategy.
#28 Evolution of strategic management research lines in hospitality and tourism.
Date: 03 December 2018
Abstract: This study explores the evolution of strategic management research lines in the hospitality and tourism field as a scientific field. To this end, co-word analysis is employed for 2577 strategic management articles related to the hospitality and tourism field that were published in leading hospitality and tourism focused journals and business/management journals.
#29 Toward modelling strategic plans: Requirements and language design considerations.
Date: 20 February 2018
Abstract: Strategic planning constitutes an essential managerial task. The existence of a coherent and consistent strategic plan is considered a prerequisite for strategy implementation and execution. As a task, strategic planning requires a profound understanding of a firm's competitive environment, organizational context, and business operations. We investigate whether a domain-specific modeling method extending existing enterprise modeling methods can address the essential requirements of the domain of strategic planning.
#30 Exploiting locational resources in a world of global value chains: strategic considerations for clustered firms and cluster managers
Date: 05th May 2018
Abstract: The focus of this research is locational resources in overlapping value-adding webs of firms who at the same time may be embedded in global value chains. Through global value chains, regions are both vulnerable to exclusion and hence job loss. However, they also have opportunities to develop value-adding and job generation activities that are integrated into global value chains. The purpose of this chapter is to bring together a strategic firm perspective with cluster management activities.
#31 Portfolio management
Date: 20th April 2018
Abstract: With this chapter, the attention moves to the portfolio (multi-project) level. Project interdependencies are presented. A multi-project management methodology is illustrated, including suggestions for a standard project sheet to compare different projects. The organizational solution is represented by the Project Management Office(r). The 3R matrix (relevance, risk, resources) is used to visualize the projects portfolio. The PMI processes for Portfolio Management are also reported.
#32 Relationships between project governance and information technology governance and their impact on project performance
Date: 2nd February 2018
Abstract: This research endeavors to address the question of how to enhance project performance by exploring the relationships among information technology (IT) governance, project governance, and project performance. The research utilizes an empirical survey methodology. The survey of 533 working professionals in various industries renders 282 usable responses or a response rate of 53.91%. The results suggest that both IT governance and project governance have a positive impact on project performance.
#33 Valuing multiple trajectories of knowledge: A critical review and agenda for knowledge management research.
Date: 6th November 2017
Abstract: Over the past three decades, scholars have increasingly come to view knowledge as one of the most important resources necessary for the successful organization in the contemporary socioeconomic landscape. In our vigor to understand how organizations may harness the diverse knowledge available to them, however, we have produced a disparity in our theories of knowledge management (KM) processes.
#34 From strategic planning to strategic management
Date: 27th October 2019
Abstract: Our previous discussion of the evolution of management systems easily gives the impression of a logical untroubled progression from one system to another. The progression was slow, turbulent, and accompanied by setbacks, whenever the new system disturbed what Machiavelli described as the 'historical order of things' within the firm. The evolution of first strategic planning and then the evolution of strategic management described in this chapter are examples of such disturbances.
#35 Collaborative risk management: a systematic literature review
Date: 23rd January 2017
Abstract: The purpose of this paper is to identify and analyses collaborative risk management (CRM) literature to establish its current position in supply chain risk management (SCRM) and propose an agenda for future research.
Design/methodology/approach
A systematic literature review of 101 peer-reviewed articles over 21 years was employed to analyses literature and synthesize findings to clarify terminology, definitions, CRM capabilities, and underlying theory.
#36 Evaluative practices in qualitative management research
Date: 13th September 2017
Abstract: This paper critically reviews commentaries on the evaluation and promotion of qualitative management research. The review identifies two disjunctures: between methodological prescriptions for epistemologically diverse criteria and management journal prescriptions for standardized criteria; and between the culturally dependent production of criteria and their positioning in editorials and commentaries as normative and objective.
#37 Principles of educational leadership and management
Date: 20th January 2019
Abstract: Apart from fair dealing for the purpose of research or private study, or criticism or review, as permitted under the copyright, designs or patients act, 1988, this publication may be reproduced, stored or transmitted in any form or by any means, only with the prior permission in writing of the publishers, or in case of reprographic reproduction, in accordance with the terms of licenses issued by the copyright licensing agency.
#38 Financial performance of environmentally responsible investment funds.
#39 shaping the buildings that shape us..
Journal: Journal of management.
Date: 9th July 2018
Abstract: In the rare event that a hospital confronts radical change, care activities must remain performant despite disruptions and unanticipated influences, otherwise patients may lose their lives. The reliable coordination of care work is central to this challenge because critically ill patients must get the appropriate treatment at the right time by the right specialists in the most cost-effective manner possible. Recent organizational research has shown that care coordination practices are emergent and socially situated but has paid less attention to the spatial context in which care work unfolds.
#40 Valuing multiple trajectories of knowledge.
Journal: Journal of management.
Date: 6 November 2017.
#41 Review of Privatization: An international performance.
Journal: Academy of management review.
Date: 9th March 2018.
Abstract: Contracting out public sector services and divesting public enterprises are reforms that have enjoyed widespread global popularity in recent years. Better services, lower prices, and greater accountability are the promises made by politicians, senior executives, and investment companies when functions are moved from the public sector to private enterprise. But in Privatization, Graeme A. Hodge challenges these assumptions.
#42 Creating an excellent school: Some new management. techniques.
Date: 11th May 2018.
Abstract: The authors offer profound insights into three crucial areas of leadership: culture, structure, and public accountability. Drawing on areas outside education, such as advertising and business, they discuss many innovations that are already current - flextime, the vertical curriculum, mastery learning, community support - and depict ways in which these can be brought together into a total educational experience.
#43 Public sector performance: management, motivation, and performance
Date: 5th March 2018.
Abstract:  Confronted with rising citizen discontent, the Reinventing Government movement, and new technological challenges, public organizations everywhere are seeking means of improving their performance. Their quest is not new, rather, the concern with improving the performance of government organizations has existed since the Scientific Management Movement.
#44 Diagnosing future general management capability
Date: 27th October 2018
Abstract: This chapter presents a procedure by which a firm can determine its future general management capability profile. The first version of this procedure appeared in 1976 (Ansoff et al. in From Strategic Planning to Strategic Management. Wiley, New York, 1976-F). The revised procedure presented here has been repeatedly tested in practice with satisfactory results.
#45 When inter-team conflicts spiral into intra team power struggles: the pivotal of team power structures.
Date: 22nd June 2018
Abstract: Organizational teams frequently come into conflict with one another over limited resources. Core theories of intergroup conflict suggest that such inter-team resource conflicts unite teams internally, reducing intrateam power struggles. However, conflict spillover theory suggests that inter-team conflicts may also stimulate competitive power dynamics within teams. We reconcile these two opposing lines of thought by introducing the internal power structure of teams as the key moderator that determines whether inter-team conflict reduces or promotes power struggles within teams.
#46 Building scalable business models
Date: 1st December 2018
Abstract: Business model innovation has become an increasingly hot topic in management circles, and understandably so. No management activity is more important than having clarity about how the organization creates, delivers, and captures value. It requires, among other things, knowing what customers want, how value can be best delivered, and how to enlist strategic partners to achieve maximum benefit.
#47 Fuzzy-set qualitative comparative analysis in entrepreneurship and innovation research-the rise of a method
Date: March 2018
Abstract: This article reviews and critically examines 77 journal articles published from 2005 to 2016 on the fuzzy-set qualitative comparative analysis (fsQCA) applied in business and management research on the fields of entrepreneurship and innovation research. The findings reveal that the number of fsQCA applications has sharply increased during the past few years. Stemming from the systematic literature review, core aspects dealing with firm performance and innovation are identified. Ultimately, we provide promising areas with future potential for the application of fsQCA such as the elaboration of the antecedents leading to business model innovation.
#48 inter-organizational performance management: A co-evolutionary model
Date: 2nd July 2018
Abstract: Making inter-organizational cooperation successful proves a daunting task. While current approaches to interorganizational performance management (PM) highlight why inter-organizational cooperation matters and which phases are required, it remains silent on the dynamics of inter-organizational PM. That is, how can PM evolve with and contribute to inter-organizational cooperation. The purpose of this paper is to increase understanding of interorganizational PM.
#49 Review articles: purpose, process and structure
Journal: Academy of the management review journal
Date: 2nd October 2017
Abstract: The purpose of and contributions associated with review papers can vary depending on their specific type and research question, but in general, they aim to resolve definitional ambiguities and outline the scope of the topic, provide an integrated, synthesized overview of the current state of knowledge, identify inconsistencies in prior results and potential explanations as well as evaluate existing methodological approaches and unique insights.
#50 Small business social responsibility.
Date: 6 December 2017.
Abstract: Small‐business social responsibility (SBSR) related research is rapidly increasing in quantity, but is found in divergent kinds of literature and disciplines. It is time to offer a comprehensive review that identifies, synthesizes and integrates previous research, and highlights the knowledge gaps and the way forward.
Add your submission
Image Audio Embed
Drop Images Here
You don't have javascript enabled. Media upload is not possible.
Maximum upload file size: 50 MB.
Not your original work? Note the source
Description
Want to add referral link?
Drop Audio Here
e.g.: https://soundcloud.com/community/fellowship-wrapup
Maximum upload file size: 5 MB.
Embed URL e.g.: https://www.youtube.com/watch?v=WwoKkq685Hk
What do you think?
Written by Fahd Alferjani
Article link – control as an instrument of management and institution of economic security.
ARTICLE LINK – Agonistic Pluralism and Stakeholder Engagement
© 2019-2022 by BCPro
Username or Email Address
Remember Me
Forgot password?
Enter your account data and we will send you a link to reset your password.
Your password reset link appears to be invalid or expired.
Privacy policy, add to collection.
Public collection title
Private collection title
No Collections
Here you'll find all collections you've created before.
Management Research Review
Communication of emergent international management research.
Issue(s) available: 159 – From Volume: 33 Issue: 1 , to Volume: 46 Issue: 4
Issue 4 2023
Issue 3 2023
Issue 2 2023
Issue 1 2023
Issue 12 2022
Issue 11 2022
Issue 10 2022
Issue 9 2022 Behavioral Strategy: (Re-) Affirming Foundations
Issue 8 2022
Issue 7 2022
Issue 6 2022
Issue 5 2022 The Millennial Manager: Changes and Challenges in Organizations
Issue 4 2022
Issue 3 2022
Issue 2 2022
Issue 1 2022
Issue 12 2021
Issue 11 2021
Issue 10 2021
Issue 9 2021
Issue 8 2021
Issue 7 2021
Issue 6 2021
Issue 5 2021
Issue 4 2021
Issue 3 2021
Issue 2 2021
Issue 1 2021
Issue 12 2020
Issue 11 2020
Issue 10 2020
Issue 9 2020
Issue 8 2020
Issue 7 2020
Issue 6 2020
Issue 5 2020
Issue 4 2020
Issue 3 2020
Issue 2 2020
Issue 1 2020
Issue 12 2019
Issue 11 2019 Risk Governance: From Theoretical framing to Empirical Testing
Issue 10 2019
Issue 9 2019
Issue 8 2019
Issue 7 2019
Issue 6 2019
Issue 5 2019
Issue 4 2019
Issue 3 2019
Issue 2 2019
Issue 1 2019
Issue 12 2018
Issue 11 2018
Issue 10 2018
Issue 9 2018
Issue 8 2018
Issue 7 2018
Issue 6 2018 Collaborative firms, networks and social media: implications for management research and practice
Issue 5 2018 Circular economy and sustainability innovation
Issue 4 2018
Issue 3 2018
Issue 2 2018
Issue 1 2018
Issue 12 2017
Issue 11 2017
Issue 10 2017
Issue 9 2017
Issue 8 2017 Innovative Research Methods in Management, Spirituality, and Religion
Issue 7 2017
Issue 6 2017
Issue 5 2017
Issue 4 2017
Issue 3 2017
Issue 2 2017
Issue 1 2017
Issue 12 2016
Issue 11 2016 Corporate Governance
Issue 10 2016
Issue 9 2016
Issue 8 2016
Issue 7 2016
Issue 6 2016
Issue 5 2016
Issue 4 2016
Issue 3 2016
Issue 2 2016 Globalization and the convergence of creativity, innovation and entrepreneurship
Issue 1 2016
Issue 12 2015
Issue 11 2015
Issue 10 2015 Sustainable supply chains: key performance indicators, collaboration and waste management
Issue 9 2015
Issue 8 2015
Issue 7 2015
Issue 6 2015
Issue 5 2015
Issue 4 2015
Issue 3 2015
Issue 2 2015
Issue 1 2015
Issue 12 2014
Issue 11 2014
Issue 10 2014
Issue 9 2014
Issue 8 2014
Issue 7 2014
Issue 6 2014
Issue 5 2014
Issue 4 2014
Issue 3 2014
Issue 2 2014
Issue 1 2014
Issue 12 2013 Private-Public Strategies for Sustainable Regional Development (3rd Greening of Industry Network Conference in Mexico City)
Issue 11 2013
Issue 10 2013 Strategic Directions for Innovation Management
Issue 9 2013
Issue 7 2013
Issue 6 2013
Issue 5 2013
Issue 4 2013 Islamic Marketing and Business in the Global Marketplace
Issue 3 2013
Issue 2 2013
Issue 1 2013
Issue 8 2013 Capitalism 2.0 Implications for Management 2.0 Papers from the 4th Annual Global Drucker Forum
Issue 12 2012
Issue 11 2012
Issue 10 2012
Issue 9 2012 Marketing and social media
Issue 8 2012
Issue 7 2012
Issue 6 2012
Issue 5 2012
Issue 3/4 2012
Issue 2 2012
Issue 1 2012
Issue 12 2011
Issue 11 2011 Recent Developments in Green and Sustainable Supply Chains
Issue 10 2011
Issue 9 2011
Issue 8 2011
Issue 7 2011
Issue 6 2011
Issue 5 2011
Issue 4 2011
Issue 3 2011
Issue 1 2011
Issue 2 2011 Special Issue on Small Business Development and Poverty Alleviation in Africa
Issue 12 2010
Issue 11 2010 Corporate sustainability challenging the mainstream
Issue 10 2010 Managing the role of technology in supply chain operations
Issue 9 2010
Issue 8 2010
Issue 7 2010
Issue 6 2010
Issue 5 2010
Issue 4 2010 Environmental sustainability and industry select papers from The 2007 Greening of Industry Network Conference
Issue 3 2010 Fraud prevention and detection
Issue 2 2010 Health care management and marketing
Issue 1 2010 Entrepreneurship and competitiveness in China the role of small business and business networks
The materiality of identified misstatements by auditors and earnings management
Auditors should realize misstatements and communicate to managers for adjustments. Managers usually modify the misstatements, but they have motivations, like earnings…
Human capital and mobility as competing antecedents of career success: the case of academia
Human capital and boundaryless career theory prevail in studies that examine objective and subjective career success respectively. However, evidence indicating that each…
Am I in an obstructive employer-employee relationship? The role of breach in employee reactions during tough times
To provide insight into how employees react during challenging economic times, this paper aims to examine employee responses to non-fulfilled employer obligations. More…
GHRM and employer branding: empirical study in developing and developed economies
The purpose of this study was to compare the effect of GHRM practices on employer branding among firms in developed and developing economies.
Money pills: corporate political activity effect on mergers and acquisitions
This study aims to contribute to the corporate political activities (CPAs) field by suggesting the effect of campaign contributions on the time that firms wait for…
The role of blockchain-enabled supply chain applications in improving supply chain performance: the case of Jordanian manufacturing sector
Blockchain technology has the potential to enhance information and knowledge management among members of the supply chain. This study aims to demonstrate the direct and…
The perceived effects of spirituality, work-life integration and mediating role of work passion to millennial or gen Y employees' mental health
This paper aims to examine the link between spirituality, work-life integration, work passion and mental health among millennial employees. It also tests the mediating…
Strategic tensions in multinational corporations during global disruptions
The purpose of this study is to investigate strategic tensions arising between corporate headquarters (CHQs) and a subsidiary during disruptive events.
From sense of competence to work–life and life–work enhancements of medical doctors: Sen's capability approach
Drawing upon the capability approach, this study aims to investigate the impact of sense of competence on work–life and life–work enhancements. It also examines the…
A review of workplace spirituality: identifying present development and future research agenda
This study aims to identify the present development of workplace spirituality (WPS) by synthesizing the findings from the WPS literature, identifying gaps and proposing a…
Subordinates' silence: the consequence of bullying behaviour and psychological insecurity among policemen
There has been a growing concern about employee silence (ES) within an organization. ES is associated with low creativity and innovativeness, unethical organizational…
Telecommunications service quality, customer satisfaction and customer loyalty in pandemic times
This study aims to empirically explore telecommunications service quality (SQ) and its impact on the customer loyalty (CL) through a mediating impact of customer…
Understanding equity sensitivity through the lens of personality: a review of associations and underlying nature
This study aims to clarify the ambiguous nature of equity sensitivity and understand the associations between equity perceptions and the personality domain in…
Can innovative work behaviour spur creativity while working remotely? The role of work–home conflict and social isolation
During the COVID-19 pandemic, huge numbers of employees shifted to remote working, with various consequences for their family and working lives. This study aims to focus…
The role of leadership perceptions in performance appraisal participation
This study aims to explore followers' perceptions of leaders as predictors of performance appraisal (PA) participation and subsequent outcomes. Prior research has…
The mediating role of trait anxiety in the impact of digital competence perception on job insecurity: an application for hotel managers
The main purpose of the study is to determine the mediating role of trait anxiety in the relationship between hotel managers' perceptions of digital competence in the…
Millennials and the motivation to lead: is a transformational leader a catalyst or barrier?
Leaders influence individuals to understand and agree upon goals and methods to accomplish shared objectives. However, how leaders motivate others to assume a leadership…
Cognitive job crafting: an intervening mechanism between intrinsic motivation and affective well-being
Employees often reframe their work roles and ascribe meaning to their jobs, which is called cognitive job crafting (CJC). Although scholars have identified the importance…
An examination of the institutional implication of the relationship between the managerial level of education and experience on firm innovation in Africa
Access to finance and corruption are two major institutional obstacles hindering firm innovation in Africa whose implication on the fit between managerial characteristics…
From the periphery to the centre: a bibliometric review of global virtual teams as a new ordinary workplace
This study aims to offer a bibliometric analysis of the already substantial and growing literature on global virtual teams (GVTs).
An integrative framework for building organizational resilience through environmental scanning: a view of organizational information processing theory
This study aims to investigate the impact of environmental scanning on organizational resilience through the mediation of organizational learning and innovation based on…
The takeover market's effect on managerial ownership: evidence from hostile takeover susceptibility
Capitalizing on a unique measure of takeover susceptibility principally based on the staggered implementation of state laws, this study aims to explore the takeover…
The impact of risk-taking and auditor characteristics on value creation in pre-Covid 19 and post-Covid 19 pandemic
This study aims to investigate the impact of risk-taking and auditor characteristics on value creation in companies listed on the Tehran Stock Exchange. In addition, it…
Female directors and working capital management: aggressive vs. conservative strategy
The purpose of this study is to analyze the impact of board gender diversity (BGD) on working capital management (WCM) decision by scrutinizing different positions covered…
Success factors for renewable energy businesses in emerging economies
With a growing demand for safe, clean and affordable energy, emerging economies (EEs) across the globe are now seeking to create and rapidly develop renewable energy (RE…
Managing open innovation projects: an evidence-based framework for SMEs and large companies cooperation
How can joint open innovation (OI) projects between small and medium-sized enterprises (SMEs) and large companies (LCs) be effectively managed? This study aims to try to…
Family monitoring and the adverse consequences of political connections: does it vary over family generations?
This study aims to investigate the impact of family ownership on firm performance. The authors examine whether family ownership in a firm reduces the adverse consequences…
Exploring the escalation of commitment to a failing venture in women and men entrepreneurs
Escalation of commitment is one of the most influential decision-making biases in entrepreneurs which may incur substantial losses and result in failure by making…
Assessing the roles of foreign knowledge acquisition and absorptive capacity in the relationship between market orientation, innovativeness and performance
This study aims to examine the effect of market orientation on foreign knowledge acquisition. It also assesses the moderating role of absorptive capacity in the…
Leveraging resources to improve supervisors' vision in the remote workplace
During the COVID-19 pandemic, many organizations adopted remote work policies. Meanwhile, the loss of the collocated work environment made it challenging for the…
Alternatives for business school governance: charting untapped research territory
With today's business faculty being tasked with making meaningful contributions to their community, corporate stakeholders, as well as in research and student learning…
Adapting to dynamic business environments: a comparative study of family and non-family firms operating in Western Australia
The purpose of this study is to examine adaptation to a dynamic business environment from the perspective of family and non-family firms. Furthermore, the study provides a…
Definitions and antecedents of engagement: a systematic literature review
The purpose of this study is to present a systematic literature review in the research area of engagement focusing on employee and work engagement. In this respect, this…
Success or failure in equity crowdfunding? A systematic literature review and research perspectives
This paper aims to provide a multidisciplinary framework that allows an integrated understanding of reasons of success or failure in equity crowdfunding (ECF), a Fintech…
Women in leadership positions in universities: are they really queen bees?
The purpose of this paper is to assess the adherence to the traits of the queen bee phenomenon (QBP) for women who hold leadership positions in Brazilian higher education…
Social media marketing and brand authenticity: the role of value co-creation
This study aims to highlight the mediating role of value co-creation between social media marketing, its dimensions – entertainment, customization, interaction, electronic…
Ethical leadership (EL) and innovative work behavior (IWB) in public universities: examining the moderating role of perceived organizational support (POS)
This study aims to investigate the moderating role of perceived organizational support in the relationship between ethical leadership and innovative work behavior (IWB…
Moderated-mediation between ethical leadership and organizational citizenship behavior: the role of psychological empowerment and high performance managerial practices
This study aims to examine moderated-mediation between ethical leadership (EL) and organizational citizenship behavior (OCB). Specifically, a moderating effect of high…
The buffering effect of micro-daily events on the relationship between the dark triad traits and counterproductive work behavior
The purpose of this study was to analyze the moderating role of micro-events on the relationship between the three Dark Triad dimensions and counterproductive…
Renamed from:
Online date, start – end:, copyright holder:, open access:.
Dr Jay Janney
Prof Lerong He
Further Information
About the journal (opens new window)
Purchase information (opens new window)
Editorial team (opens new window)
Write for this journal (opens new window)
We're listening — tell us what you think
Something didn't work….
Report bugs here
All feedback is valuable
Please share your general feedback
Join us on our journey
Platform update page.
Visit emeraldpublishing.com/platformupdate to discover the latest news and updates
Questions & More Information
Answers to the most commonly asked questions here
Thank you for visiting nature.com. You are using a browser version with limited support for CSS. To obtain the best experience, we recommend you use a more up to date browser (or turn off compatibility mode in Internet Explorer). In the meantime, to ensure continued support, we are displaying the site without styles and JavaScript.
Business and management articles from across Nature Portfolio
Latest research and reviews.
Research 10 March 2023 | Open Access
Dynamic value sharing based on employee contribution as a competitiveness-enhancing device
Zuomiao Xie
, Shiqi Yuan
& Alistair Palferman
The moderating role of information technology governance in the relationship between board characteristics and continuity management during the Covid-19 pandemic in an emerging economy
Faozi A. Almaqtari
, Najib H. S. Farhan
& Tamer Elsheikh
Research 07 March 2023 | Open Access
Stages of organizational development and employee assistance programs in Taiwan
Yin-Che Chen
, Yun-Chu Chen
& Hui-Chuang Chu
Research 06 March 2023 | Open Access
Power relations are central to shaping collaborative governance of the urban sharing economy
, Jason Prior
& Dasong Gu
Research 04 March 2023 | Open Access
Leverage zones in Responsible AI: towards a systems thinking conceptualization
Ehsan Nabavi
& Chris Browne
Research 27 February 2023 | Open Access
The relationship between investment intensity and profitability measures from the perspective of foreign investors
Mawih Kareem AL Ani
& Kavita Chavali
News and Comment
Comments & Opinion | 17 February 2023
The only way to fix fast fashion is to end it
The textile industry has tried to combat the criticism of fast fashion through overly simplistic solutions at the product and operational level. Fast fashion cannot be fixed — the industry needs to be reconstructed to emphasize long material and product lifetimes.
Olli Sahimaa
, Elizabeth M. Miller
& Michael Hummel
Comments & Opinion | 17 October 2022
AI model transferability in healthcare: a sociotechnical perspective
To deliver value in healthcare, artificial intelligence and machine learning models must be integrated not only into technology platforms but also into local human and organizational ecosystems and workflows. To realize the promised benefits of applying these models at scale, a roadmap of the challenges and potential solutions to sociotechnical transferability is needed.
Batia Mishan Wiesenfeld
, Yin Aphinyanaphongs
& Oded Nov
Research Highlights | 15 August 2022
EPR policy falls short
Comments & Opinion | 20 July 2022
Bringing artificial intelligence to business management
Artificial intelligence (AI) can support managers by effectively delegating management decisions to AI. There are, however, many organizational and technical hurdles that need to be overcome, and we offer a first step on this journey by unpacking the core factors that may hinder or foster effective decision delegation to AI.
Stefan Feuerriegel
, Yash Raj Shrestha
& Ce Zhang
Comments & Opinion | 15 July 2022
Busting the myths around public investment in clean energy
Critics have opposed clean energy public investment by claiming that governments must not pick winners, green subsidies enable rent-seeking behaviour, and failed companies means failed policy. These arguments are problematic and should not determine the direction of energy investment policies.
Jonas Meckling
, Joseph E. Aldy
& Julia Sweatman
Comments & Opinion | 05 May 2022
Making commercial sense
In 2017 Professor Frances S. Ligler was inducted into the National Inventors Hall of Fame for her inventions in portable optical biosensors. Professor Ligler now talks to Nature Chemistry about the challenge of developing new sensor designs into reliable products, and some of the pitfalls to avoid in the development process.
Quick links
Explore articles by subject
Guide to authors
Editorial policies

Co-Creation
Communication
Complexity Management
Conflict Management
Coping Strategies
Corporate Social Responsibility (CSR)
Emotions & Emotional Intelligence
Gender Equality
Leadership Styles
Self-Handicapping Leadership
Strategic Management
Mindfulness
Organizational Change
Personal Development
Project Leadership & Management
Sustainability
Work Advice
An Appreciation
Book Reviews
Leadership & Management
Note from Founder
The Advisory Board of ManageMagazine
The ManageMagazine Team
Contact ManageMagazine
Advertising in ManageMagazine
Guidelines for Publishing in ManageMagazine
Be a Co-Creative Partner of ManageMagazine

5 Most Popular Leadership and Management Articles in ManageMagazine 2017
Which are the most popular leadership and management articles published in ManageMagazine 2017?
You and our other interested readers give us the following list. Note that the list, of course, is dynamic and changes over time. Articles published early rather than later 2017 are prone to more exposure to gain readership.
What unites these authors is a genuine interest in ensuring that their research has a positive real-life impact. Here it goes:
MOST POPULAR LEADERSHIP AND MANAGEMENT ARTICLES 
Henry mintzberg about some half-truths of management, author: henry mintzberg.
Strategy and leadership guru, professor, and author Henry Mintzberg questions our notions of continual change, the world as becoming increasingly global, the need for heroic leaders, human resources and much more.
On organizations needing heroic leaders, Mintzberg replies:
"Really? How often have heroic leaders ridden into established organizations on great white horses, only to fall into black holes? New organizations may need aggressive leadership, but most others need engaged management—quiet, humble, thoughtful. Enough narcissism in the executive suites". 
Mintzberg writes indeed in a refreshingly crisp language and this article specifically stands out for it's no BS approach. Where others might hesitate, nothing is holding back Henry Mintzberg in straight talking his way around some half-truths of management.
We can almost sense his head shaking when saying: "Managing change without managing continuity is anarchy"!
THANK YOU, HENRY MINTZBERG
GO TO ARTICLE
How to Lead, Manage and Motivate Knowledge Workers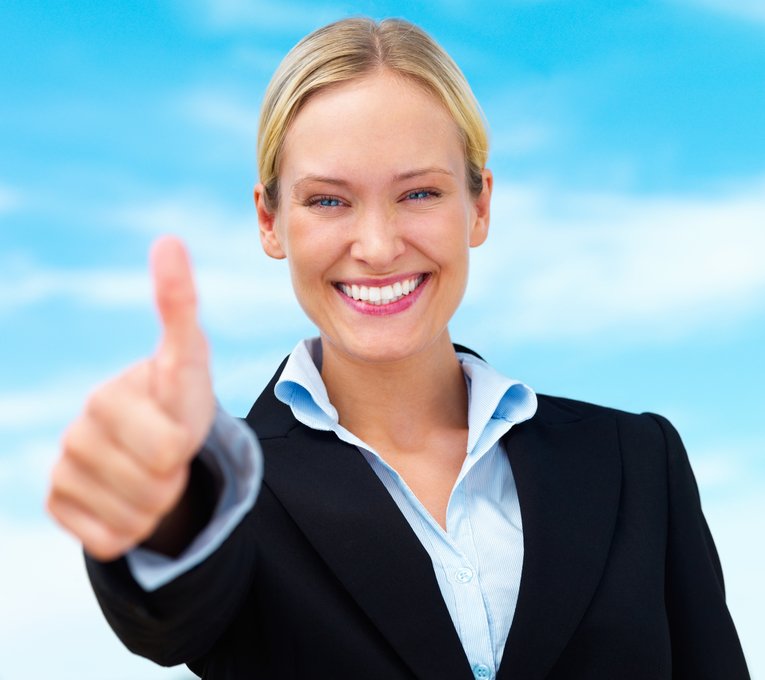 Author: Erlend Dehlin
No wonder our readers keep returning to this article. It is an enormously insightful read, helping all leaders and managers to resourcefully cope in organizations with knowledge workers
Professor at the Norwegian University of Science and Technology, Erlend Dehlin, takes us by the hand and walks us through the most pressing points, challenges, and problems when it comes to motivating, leading, and managing knowledge workers.
Dehlin covers issues such as contradictions of knowledge and management, giving voice to 'communities of practice, characteristics of knowledge workers, the empowerment of knowledge workers and much more.
From one great author to the next: Dehlin cites Mintzberg in this article when discussing empowerment:
" ORGANIZATIONS THAT HAVE REAL EMPOWERMENT DON'T TALK ABOUT IT. THOSE THAT MAKE A LOT OF NOISE ABOUT IT GENERALLY LACK IT: THEY HAVE BEEN SPENDING TOO MUCH OF THEIR PAST DISEMPOWERING EVERYBODY. THEN, SUDDENLY, EMPOWERMENT APPEARS AS A GIFT FROM THE GODS. " (1999, p. 25).
Erlend Dehlin wrote this article when ManageMagazine was taking its first steps as a global magazine. It was published within our first month and we are very appreciative of this support. It's a showcase example of a researcher seeking positive research impact.
THANK YOU, ERLEND DEHLIN
Understanding Power and Rationality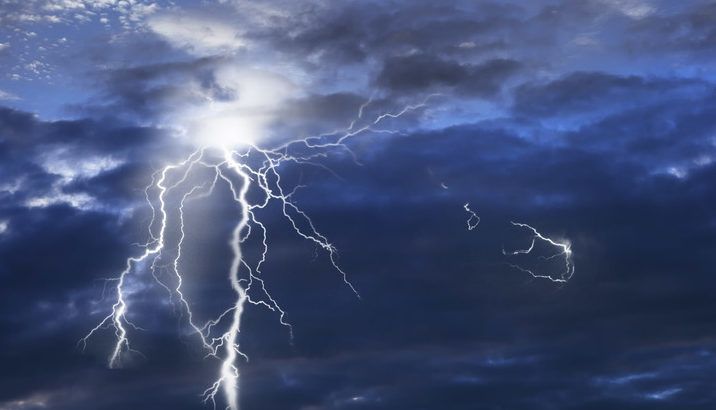 Author: Bent Flyvbjerg
Oxford/Saïd Business School professor Bent Flyvbjerg has written an extremely insightful and important article on the subjects of power and rationality. We dare say that all people are to read and understand the content of this article and then the world will look different.
Admittedly, this is no easy read, and it is categorized as 'Long Read'. Yet it is absolutely worth the time, to let Flyvbjerg educate you on how power defines reality, how rationality is context dependent, how power blurs the dividing line between rationality and rationalization, how rationality is the exercise of power, and how power relations are constantly being reproduced – just to name a few of the topics covered in this article.
POWER CONCERNS ITSELF WITH DEFINING REALITY RATHER THAN WITH DISCOVERING WHAT REALITY "REALLY" IS
The learning points in this article are endless in terms of how this knowledge is highly relevant for leaders and managers to navigate in the daily organizational life with success. By the way, it is just as relevant for institutional, political and private life and analysis.
We highly recommend this article by Flyvbjerg, who is among the world's most knowledgeable authors on the subject of rationality and power relations.
THANK YOU, BENT FLYVBJERG
Importance of Communication Skills for Leadership and Management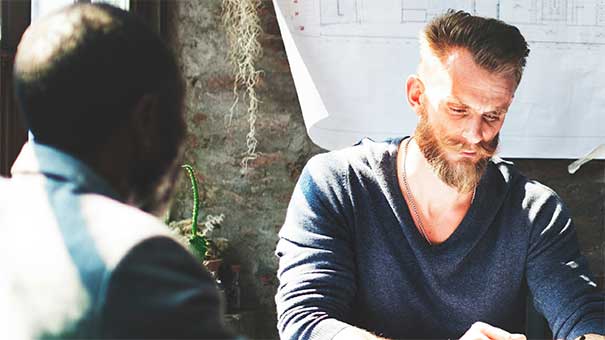 Authors: Philip Decker and Jordan Mitchell
Self-handicapping leadership is a subject of great relevance to all of us. Professor Decker and Professor Mitchell show us every room in this badly decorated house of self-handicapping leadership.
It's a grim picture at times. One which many of us will recognize from workplaces we've visited. Thankfully, the authors provide us the tips, tools, and guidelines to 'call' and avoid self-handicapping leadership, so we can aim for the creation of increasingly healthy organizational environments.
What makes these authors' articles stand out?
They speak directly to us. Issues are not wrapped up in cotton wool to avoid mental bruising. And a word of warning: you will at some point be standing 'guilty as charged'. Yet, you are guided not to dwell on the past and focus on the opportunities of the future. Truly educational in a refreshing style.
You noticed that we said article s with an S. Philip Decker and Jordan Mitchell, both from the University of Houston, have written no less than 12 articles for ManageMagazine. Our hats are off to Decker and Mitchell, who are clearly on a journey to improve private and public organizational leadership, management, and work-lives in general.
They are, by the way, also the authors of our most read #7: Why Self-Handicapping Leadership is a Hurtful Strategy.
THANK YOU, PHILIP DECKER & JORDAN MITCHELL
What is Responsible Leadership
Author: Christian Vogtlin
Professor Vogtlin guides us to be responsible leaders while letting us in on the many benefits it results.
A firm's sense of collective strength, for instance, can be enhanced as can their image and communication.
Organizations with caring leaders moreover have committed and engaged employees, who are more effective than those with non-responsible leaders. The list goes on.
So what is responsible leadership?
Responsible leadership is a collective effort, says Professor Vogtlin. 'Every party affected by a decision can be regarded as part of the solution'. In this sense, responsible leadership necessitates  complexity management . Therefore:
Responsible leaders require strong cognitive, relational, and behavioral capacities to tailor their responses to a wide variety of different demands
If you read the article, Vogtlin will describe for you what this means in practice.
Insightful article from Christian Vogtlin, who is a professor in Corporate Social Responsibility at Audencia Business School up-to-date on issues of CSR and business ethics in general. We highly recommend it.
THANK YOU, CHRISTIAN VOGTLIN
Thank you all for reading our 5 most popular leadership and management articles from 2017. All authors deserve much credit for their great work, so please share them with colleagues, friends, and family, who are interested in leadership and management.
By writing these articles, authors have helped us on our journey of connecting research, expertise and practice – and for that, we are truly appreciative.
We wish all readers great leadership and management.
The Mintzberg quote in Erlend Dehlin's article is from:
Mintzberg, H. (1999). Managing quietly. Leader to Leader ,  1999  (12), 24-30.
RELATED ARTICLES MORE FROM AUTHOR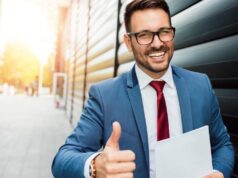 5 Most Popular Leadership and Management Articles in ManageMagazine 2021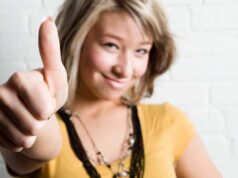 5 Most Popular Leadership & Management Articles in ManageMagazine 2018
Leave a reply cancel reply, what is responsible leadership, 8 complexity management strategies that will help you cope, what is delegation in management and how to do it effectively, what is situational leadership theory definitions & examples.