25 Benefits of having a Business Plan in 2023
What is a business plan, what are the benefits of a business plan, 1) executive summary, 2) company description, 3) market analysis, 4) financial analysis, how to write your own business plan for free, hire a professional for writing a business plan.
The first step to creating a successful business is to have a well-written business plan. The benefits of a business plan are numerous.
Please enable JavaScript
A well-written plan can help you start your new business on the right foot with investors, partners, and potential employees. It will also serve as an essential tool for managing the day-to-day operations of the company.
A good business plan will outline clear expectations for all stakeholders involved in helping you become more successful.
In this article, we will discuss what you should include in your business plan so that it is not only informative but also convincing and persuasive to investors, partners, and potential employees. We will also state the benefits of writing a business plan to help your startup succeed.
To start, let's get a good idea of what a business plan entails.
A business plan is an overview of your company and its goals. It includes information about the industry, finances, and marketing plans.
A business plan is a formal document containing the both short-term and long-term goals of a business, it also gives vital information on how to achieve the goals.
The purpose of a business plan is to provide an overview for investors and lenders, so they can decide whether they want to risk their money on your company.
Moreover, before creating a business plan an entrepreneur must research what will make the business triumph.
There are many benefits to writing a business plan for your new startup. In summary, it will serve as an accurate roadmap for your company, and it will help you think through all aspects of your business: from marketing and finances to staffing and operations. Let's check the list of business plan benefits below
A business Plan shows investors how serious you're about your business
A business plan can assist you in making decisions.
A business plan might help you come up with new ideas and innovations.
A Business Plan Creates an Action Plan
To have a better understanding of your competitors.
To gain a deeper understanding of your customer.
To reveal the truth about assumptions previously nurtured in your industry.
To determine the sustainability of your business.
To keep a record of your earnings.
To determine your financial requirements.
To attract potential investors.
To reduce the risk of following the wrong opportunity.
To make you do more study and have a better understanding of your market.
To attract workers and a management team to join the company.
To design a route and concentrate your efforts.
To find new partnerships.
To establish your brand.
To assess your company's progress and success
To reposition your company in response to shifting market conditions.
To make a written record of your marketing strategy.
To be aware of and anticipate your company's workforce requirements.
To seek out new possibilities.
To capitalize on your competitor's weakness
It helps you set long-term goals
A business plan lets an entrepreneur see future challenges and suggest possible ways to mitigate them.
What are the 4 Components of a Business Plan?
You should invest time in writing out your ideas by starting with these four main sections as they remain the major components of a business plan, and they are: 1) executive summary 2) company description 3) market analysis 4) financial analysis.
Every business plan should have a clear and concise executive summary. It is a short overview of the company's mission, its qualifications for operating, and the risks it can expect to encounter.
The executive summary should be less than 1-page long and should be concise enough that a reader can understand what your company does in just 10 minutes.
It is important that you provide as many details as possible in the Executive Summary to allow potential investors to have a clear idea of your company's concept and direction.
The company description section of your business plan defines the firm's goal and direction so that financiers and investors can get a good idea of who you are.
A market analysis is a comprehensive examination of a market within a specific industry. You will investigate the nature of your market, such as volume and value, potential customer groups, purchasing behaviour, competitiveness, and other crucial elements, using this analysis.
The financial analysis part of your business plan may be the most complex for you to accomplish on your own, but it also has the potential to make or break your funding application.
You will include all financial projections for the business . You might actually need the help of an accountant to get this done.
Financial projections help with market research by predicting demand, pricing strategy, and pricing policy options.
Financial projections also help with strategic planning by organizing all of your financial information into different areas depending on market research and forecasts.
I have written an article, where I'll walk you through the process of writing your own business plan for free. Here is it: How to Write a Winning Bankable Business Plan
Creating a business plan might be done with a business plan template, by self-writing, or by hiring a professional. Get the best Business Plan Writing and Business Proposal . Contact us via [email protected]
Starting a business is always risky, but having an actionable and detailed business plan can help reduce the risk. It can also help you steer your business in the right direction. Moreover, the importance of a business plan can never be over-emphasized.
A good, actionable, and detailed business plan is essential for any entrepreneur or business owner to succeed. A well-thought-out plan is crucial to maintain the growth of your company in the long run.

Visit our global site , or select a location
Latin America
United states, czech republic, netherlands, united kingdom.
New Zealand
Philippines, understanding the benefits of a written business plan.
Kickstart your new business in minutes
Find out what business type is right for you
Subscribe to Tax Talks Today
Creating a solid business plan takes time and energy. You may be asking: "Why do I need a business plan?" or "Why go to the trouble of documenting a business idea that I know will work?" The answer is that you significantly increase your chance of success if you chart your course with a written business plan.
A well-written business plan can provide two distinct benefits.
First, it can serve as the vehicle to convince potential investors or lenders to provide the financial backing needed to start your business.
Second, it can serve as an important management tool, providing a blueprint and step-by-step instructions for transforming your ideas into a profitable business, providing goods and/or services to the selected market.
Remember that no two business plans will look alike.
There are a number of key considerations that will play an important role in shaping the content. These considerations include whether you're writing the first plan for a new business or business opportunity, or writing a plan that updates or supersedes an already existing plan. Your business's current status will have a significant impact on the type of planning that's needed. An ongoing business might require a plan that relates primarily to a new market that it wants to enter, or a new product that it wants to introduce.
Our discussion of the value of a business plan addresses the issue from two angles: the benefits of a plan and the events that make it appropriate to create a plan.
Know the Benefits of a Written Business Plan
Everyone who opens his or her own business has a plan, however informal. The camera store clerk who decides to open a photography studio may not have a formal, written plan outlining the steps to be taken. Hopefully, however, at some level she has organized the relevant information, performed her own analysis of the market, and decided that she can make a living by starting out on her own. Perhaps she has been moonlighting by photographing weddings and other special occasions and the demand for her professional services seems sufficient to support her without the camera store job.
What steps did she take to reach that decision? Hopefully, at a minimum, she sat down and tried to compile a list of what it would mean to leave a salaried position and take on a free-lance career. At the top of the list would be a comparison of the net income from free-lancing to the net salary at the camera store. That would involve estimating the number of jobs she could reasonably expect, the cost to provide the required services, and the prices she could charge. The irregular timing of payments versus a steady income might present personal cash flow problems. The availability and cost of benefits would also rank high, as would all the intangible factors that differentiate self-employment from employee status.
However, even if our hypothetical camera store clerk has a well-thought out plan entirely in her head, at some point she will need to communicate it to others, such as suppliers, professional advisors, and perhaps a banker from whom she wants to obtain a line of credit.
Having a written plan is an essential communication tool, since it's not practical to explain your operations in person each time someone needs to know who you are. Moreover, the odds are that our budding entrepreneur has not thought out every significant aspect of her future business. Going through the process of creating a written plan can help ensure she hasn't missed any significant factors that can cause her fledgling business to fail.
When Should You Create a Written Business Plan
If you're just starting out in business, a written business plan can help you organize all the pieces that will have to come together to make your business a success. A business hoping to expand its operations in some way can achieve the same benefits. A well-established business trying to grow out of a business-as-usual rut can use a plan as a modeling tool to examine various options before committing to one.
Many small business owners feel that they can keep track of everything without the need to write it down. A written plan, after all, is really just the embodiment of the internal planning that every business owner does anyway. However, the structure of a written plan provides makes it more likely that you will consider all relevant factors and that nothing important slips through the cracks.
What justifies the additional time and energy you'll spend creating a written plan that presents a blueprint of your business idea? An increased chance for success. More specifically, a plan can be
A reality check when you first examine the feasibility of your business idea, which forces you to consider all relevant factors.
Your business's resume, which will be vital in dealing with lenders and outside investors, and an important tool in negotiating with vendors and attracting employees.
A timetable for operations, helping you to coordinate all the diverse activities that go into running your own business.
A modeling tool that helps you evaluate the variable factors that affect your business, so you can better prepare to deal with situations that may arise as conditions change.
A vehicle for tracking the progress of your business.
A blueprint against which you can adjust operations in order to achieve your goals.
A starting point for future planning.
Written Plans Help Assess Feasibility of Your Business Idea
Going into business requires you to objectively evaluate whether your idea for a business will yield the results you want. Common reasons why people start new businesses are to change careers, work for themselves, or do something that they enjoy. Regardless of the reasons, many small businesses don't make it beyond the first few years.
How do you assess whether your idea can lead to a successful business? How do you convince yourself (and others) that you can make money exploiting the idea?
A written business plan is one way to evaluate an idea before you commit to pursuing it. The process of creating the plan can reveal factors that you might not otherwise consider, which might save you from making a bad decision.
Many years ago, before there were a dozen gourmet coffee shops in every town, most people bought coffee at the grocery store. There were a few specialty stores that roasted and sold their own beans, and a couple of mail order firms that sold rather expensive whole bean coffee. Customers paid a tremendous premium in exchange for the freshness that came from grinding the beans just before brewing the coffee. Although people were willing to indulge themselves for a few extra dollars a pound, the cost per cup wasn't that high.
An entrepreneur friend of ours saw an opportunity to bridge the gap between the specialty shops, which purchased the beans green and roasted them, and the supermarkets, which mostly carried canned coffee. He took a chance, borrowed some money, and opened a coffee store. He found a mail order source that would sell to him cheaply enough so that he could effectively compete against the few local specialty shops that existed. As time went on, he found a local roaster who didn't operate a competing retail outlet, and he was able to reduce his cost while maintaining or increasing the quality of the product.
Even though his sales volume slowly increased and his profit margin rose as he reduced costs, it seemed like he could never make ends meet. He restocked coffee only as his bins were depleted, added teas, spices, and brewing equipment, but never really hit big, as he had hoped. Sales growth slowly declined as more competitors arose. When the bigger chains entered his Midwestern market, the game was over. He couldn't hope to compete with Caribou Coffee or Starbucks. The business slowly ground to a halt, superseded by the larger mass marketers.
What went wrong? It would be easy to say that he failed because of the unanticipated entry of new competitors into the market. But that was really just a symptom of his failure to plan. When he opened his first store, he knew what coffee cost, he knew what his fixed expenses were, and he set prices that let him cover expenses plus generate a small living wage.
But he didn't go any farther. He had no plan that tied advertising to specific sales targets. When business was slow, his creditors and suppliers were paid late. The big chains were already swiftly expanding across the country, even though they hadn't reached his market yet.
With some research and planning, this business owner would have realized that it wouldn't be long until the big chains were a force in his market. He also would have seen the nature of the market shift, with customers expecting to purchase fresh-brewed coffee in addition to whole beans. He had correctly identified a niche, but failed to follow through with the planning that might have revealed the strengths and weaknesses of his business.
In retrospect, this entrepreneur often bemoaned the fact that he could have positioned the business in such a way that the big chains would have bought him out. Perhaps he could have. Had he kept closer tabs on trends in the industry he would have realized that the competition wasn't just selling beans anymore. They were opening early to offer commuters fresh morning coffee and bakery goods.
What is certain is that this business owner's decision to operate without a formal business plan cost him dearly. The failure to anticipate new entrants into the market, the failure to consider what kind of sales volume levels were required to grow the business, and the failure to establish realistic measures by which to judge his success were fatal to the business. He operated his business reactively by adjusting as best he could to the changing market instead of operating offensively by planning for those changes in advance.
Moral of the story: if this business owner had taken the time to create a formal business plan, he would have had the opportunity to more closely examine some of the assumptions he made when he first started.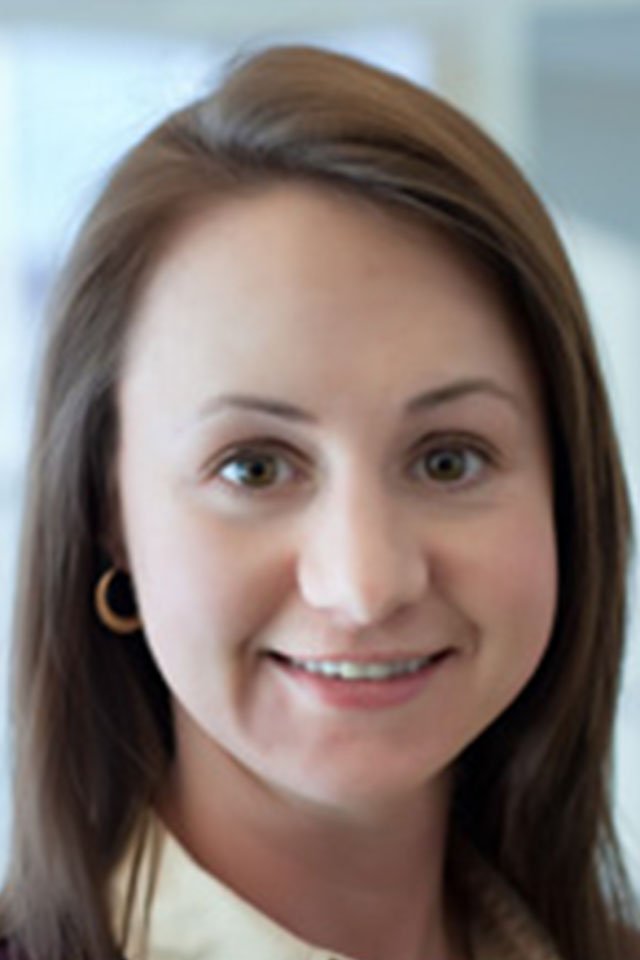 Helping entrepreneurs stay compliant
Speak with a specialist: (855) 336-6684
Quick links
Related Insights

Planning, Startups, Stories
Tim berry on business planning, starting and growing your business, and having a life in the meantime., 10 benefits of business planning for all businesses.
(Note: I posted this Wednesday on the Small Business Administration's Industry Word blog, where I am a guest expert. I'm reposting it here because it seems appropriate. Click here for the original.)
And I'd like to point out that none of these benefits require a big formal business plan document. A lean business plan (as in What Business Plan Type is Best for Me) is usually enough. It takes an hour or two to do the first plan, then just an hour or two to review and revise monthly.
Here are those top ten benefits.
See the whole business . Business planning done right connects the dots in your business so you get a better picture of the whole. Strategy is supposed to relate to tactics with strategic alignment. Does that show up in your plan? Do your sales connect to your sales and marketing expenses? Are your products right for your target market? Are you covering costs including long-term fixed costs, product development, and working capital needs as well? Take a step back and look at the larger picture.
Strategic Focus . Startups and small business need to focus on their special identities, their target markets, and their products or services tailored to match.
Set priorities . You can't do everything. Business planning helps you keep track of the right things, and the most important things. Allocate your time, effort, and resources strategically.
Manage change . With good planning process you regularly review assumptions, track progress, and catch new developments so you can adjust. Plan vs. actual analysis is a dashboard, and adjusting the plan is steering.
Develop accountability . Good planning process sets expectations and tracks results. It's a tool for regular review of what's expected and what happened. Good work shows up. Disappointments show up too. A well-run monthly plan review with plan vs. actual included becomes an impromptu review of tasks and accomplishments.
Manage cash . Good business planning connects the dots in cash flow. Sometimes just watching profits is enough. But when sales on account, physical products, purchasing assets, or repaying debts are involved, cash flow takes planning and management. Profitable businesses suffer when slow-paying clients or too much inventory constipate cash flow. A plan helps you see the problem and adjust to it.
Strategic alignment . Does your day-to-day work fit with your main business tactics? Do those tactics match your strategy? If so, you have strategic alignment. If not, the business planning will bring up the hidden mismatches. For example, if you run a gourmet restaurant that has a drive-through window, you're out of alignment.
Milestones . Good business planning sets milestones you can work towards. These are key goals you want to achieve, like reaching a defined sales level, hiring that sales manager, or opening the new location. We're human. We work better when we have visible goals we can work towards.
Metrics . Put your performance indicators and numbers to track into a business plan where you can see them monthly in the plan review meeting. Figure out the numbers that matter. Sales and expenses usually do, but there are also calls, trips, seminars, web traffic, conversion rates, returns, and so forth. Use your business planning to define and track the key metrics.
Realistic regular reminders to keep on track . We all want to do everything for our customers, but sometimes we need to push back to maintain quality and strategic focus. It's hard, during the heat of the everyday routine, to remember the priorities and focus. The business planning process becomes a regular reminder.
These tips are great for beginners .
This article is a must-read for anyone looking to start their own business. It covers the basics of what it takes to get started with your future in mind!
Great article and very well written! Keep up the good work!
Either starting a business or just collaborating for a gig, It is very important to have a likewise mindset partner. And especially we are into supply and manufacturing which you explained very well.
This is an insightful read for young entrepreneurs. We understand the value of content.
I have personally never been able to plan or organize things without penning them down on a piece of paper. It helps me visualize things in a better way. Also, seeing things written down in front of me helps connect the dots. A great article and absolutely in line with my perspective. Cheers!
Wow, I had never considered the fact that business planning can help you keep track of the most important things and prioritize them. My entire life I have strived to be an organized person, and I think it is a good skill to have when it comes to a professional career. Do you know how often one should revise a plan in order to make corrections according to new circumstances and opportunities?
@Sam, generally once a month, but it depends on the nature and specifics of the business. Some can last 2-3 months without review … and you don't necessarily correct every time you review the plan. Thanks for asking.
Thank you very much for helping the world to understand the genesis of how to plan business and make it reality in life. Business is made by minded person with great and love.
Hi Tim I appreciate you for writing this article,it has really helped me understand the importance of planning and how vital it is to a business and now to me planning is like the foundation of each and every business,keep up with the good work.
Very useful article and very well written. A business plan is important for every person who is planning to start a business because of the mentioned benefits in the article. Thanks for sharing it.
I was looking for the full list of books you recommend in each of these categories, but the link at the end of the article doesn't seem to be working. I'm particularly interested in good "Applied Statistics" and "Statistical Analysis" books, if that helps. Could you point me to the list with your recommendations?
Sorry, all four links at the bottom of the article work for me, so I can't help you with links. The closest thing I have to a list of book recommendations is the blog category books here on this blog, which is a list of blog posts about books, most of which are books I recommend. But I have no recommendations for books related to applied statistics or statistical analysis, that's not my expertise.
That is really interesting that business planning can help you catch new developments and adjust. Something I have been thinking about lately is starting an online business. It has been something that seems to do well for others, and I want to find the opportunities.
I like how you said that business planning helps you keep track of the important stuff. That seems like a really important thing to do because it would allow you to progress more. Focusing on the necessary and essential would really mean that you could do more and accomplish more it seems to me.
Very good summary. I think one great benefit of developing/using Business Plans is that it will give you the chance of training your mindset and exercise the forrest-tree approach. One of the key elements of the BP is to drill down from the overall defined strategy, down to the critical success factors and define metrics to achieve them. As you gain experience, this way of thinking will become more and more embedded and I honestly believe it will help you be a more analytical person i.e. be able to better build BP's. That is obviously my opinion, some people might argue.
Thanks again Antonio
Thank you Antonio for the welcome addition. I agree with you, another great benefit is the drilling down with the forest-tree thinking. Thanks for adding that. Tim
Hi Tim I couldn't agree more. I could weep at the networking meetings I go to when I ask how many businesses have business plans and only my hand goes up (and those of my clients :-)) It's how to persuade them that this really is an important thing to do when they think they are poddling along quite happily now. I've tried waving my plan at them and telling them it just got me a £1k grant and if they want a grant too, come to me and I'll help them! The lot of a decent business coach/consultant can be a frustrating one 🙂
Thanks Karen, and I hope you emphasize the "coach" element in your practice, so that your clients always understand that it's something they do, with you helping. Check out this one: https://timberry.bplans.com/2007/07/my-worst-ever-b.html (still very valid today).
And thanks for your addition. Glad to have you here.
Leave a Reply Cancel reply
Your email address will not be published. Required fields are marked *
Save my name, email, and website in this browser for the next time I comment.
Plan, fund, and grow.
Easily write a business plan, secure funding, and gain insights.
Achieve your business funding goals with a proven plan format.