Administrative Plan for Business
An administrative plan for business is a vital component to a company's level of success. 4 min read
An administrative plan for business is a vital component to a company's level of success. Even if you have a great product and a well-curated marketing plan, you still need an administrative plan to ensure the company is properly managed. If your company has poor administration, it's like trying to sail a ship across the vast ocean without an experienced captain. No matter what's taking place on board, you'll be floating further out into the sea with no land anywhere in sight.
When created properly, an administrative business plan will serve as a navigational chart for the business to follow. If the plan consists of extensive details, this will help everyone on board understand their duties, and it helps to ensure the company is going in the right direction.
What Needs to Be Covered in an Administrative Plan for Business?
There are several key areas that need to be addressed in an administrative plan for business, especially if the plan is being used to acquire some type of assistance for the business, such as funding.
The first things an administrative plan needs to cover are the intricacies of the company. Investors and lenders will want to know that you have a full understanding of how the business is going to be managed. For example, you will need to discuss how you plan to acquire and manage supply chains, how you are going to hire and train your employees, how you are going to manage the logistics of the company, etc. The more detail you can provide, the better. The goal is to prove that you know how to keep your company on track. More so, it shows that you know how to guide the company in a way that it is going to make a profit.
You are also going to want the administrative plan to cover how you understand that working with other companies can benefit your business. In addition, you should list potential companies you would consider partnering with. You don't necessarily have to call the companies out by name, but just list the types of companies they are and why they would make good partners.
The administrative plan should outline the types of service providers and contractors you would consider outsourcing work to , like payroll accountants, human resource services providers, etc. You want to prove that you don't mind outsourcing these tasks so that you can focus on your product and customer service.
It's also ideal that you ensure the administrative plan focuses on how your company prioritizes being innovative. You want investors and lenders to view your company either as being an industry leader or having the potential to be one. This means you should outline how you plan to tap into markets that have yet to be tapped into. Always make sure you present the business as being a forward-thinking company that strives to create and sell innovative products.
What Are the Different Parts of an Administrative Plan for Business?
The first part of a good administrative plan for business is going to be an executive summary. Although it will be thing featured in the plan, it's usually the last part to be created. You will use it to serve as a summary for the rest of the content that is featured in the plan. It introduces the reader to your company in a very condensed form and prepares them for the rest of the content, which is going to be very detailed. The executive summary should highlight the strengths of your business; it should talk about your goals and mission, and even provide a bit of background regarding the company's history and how you see the company evolving in the future.
The second part is the company description. This is where you will provide extensive details regarding the products and services that you are going to sell. It will tell how these products and services are going to meet the needs and demands of consumers.
Next is the market analysis . This is the part where you are going to prove that you have done your research and you know that your product or service is going to do well. The market analysis should include data on your target market, including its size, its location, and how your product meets the needs of this market.
The organization and management part of the plan details who is running the company and how its officers play a role in the day-to-day management.
Additional Components of a Good Administrative Plan
Other fundamental parts of the administrative plan include:
Service or Product Line
Marketing and Sales
Financial Projections
Funding Request
If you need help with creating an administrative plan for business, you can post your legal need (or post your job) on UpCounsel's marketplace. UpCounsel accepts only the top 5 percent of lawyers to its site. Lawyers on UpCounsel come from law schools such as Harvard Law and Yale Law and average 14 years of legal experience, including work with or on behalf of Google, Strip, and Airbnb.
Hire the top business lawyers and save up to 60% on legal fees
Content Approved by UpCounsel
Creating a Business Plan
Service Business Plan
LLC Business Plan Template
Details of a Business Plan
Business Plan for New Company
Sample of a Good Business Plan
Parts of Business Plan and Definition
Business Plan Format: Everything you Need to Know
Contents of a Business Plan
Business Plan Contents Page
Don't bother with copy and paste.
Get this complete sample business plan as a free text document.
Benefits Administration Business Plan
Start your own benefits administration business plan
Employee Benefits Administration
Executive summary executive summary is a brief introduction to your business plan. it describes your business, the problem that it solves, your target market, and financial highlights.">.
Employee Benefits Administrators (EBA) will provide benefits administration outsourcing for small to medium sized companies. The office, located in Morgantown, Pennsylvania, has opened for business.
The trend today for many employers is to outsource any function within their business that is not directly related to the generation of income. Consequently the Human Resources Administration function is one of the first to be considered for it has no direct link to bringing revenue across the threshold.
Outsourcing is a proactive approach that can improve productivity as well as reduce costs. Employee Benefits Administrators' goal is to provide high quality benefits administration and customer service, allowing its clients to focus on their core competencies and other strategic initiatives.
At the inception of the business, EBA will target clients with ten to five hundred employees. Clients will be able to select from four levels of service, which will be tailored to their needs:
COBRA (Consolidated OmniBus Reconciliation Act) and HIPAA (Health Insurance Portability and Accountability Act) Administration
Flexible Spending Account Administration
Basic Benefits Administration for health and welfare plans, including a call center
An "All-Inclusive" level combining the first three levels
EBA will market its services through business associates, insurance brokers, local businesses, and professional associations. EBA also has plans to become certified in the state of Pennsylvania as a "WBE", Women's Business Enterprise in order to do business on the Federal, State and Local government levels.
Employee Benefits Administrators has been established as an LLC (Limited Liability Company). Cindy Wells and Diane Davis are equal owners (principals) in the business. They have over 25 years of combined experience in corporate benefits administration, employee relations and communications, legal compliance, and a history of providing outstanding customer service. Their experience in dealing with all levels of management as well as employees, gives them an edge over their competitors.
This business plan has been prepared to forecast all financial statements for three years, as well as to obtain initial funding. This will cover initial start-up costs as well as operating expenses for the first year. Employee Benefits Administrators projects substantial revenue by the end of year one, and phenomenal by the end of year two.
1.1 Objectives
Over the next three years, EBA hopes to achieve:
Substantial first year revenue with phenomenal growth in the next year
One new client/month for COBRA services, and one new client/quarter for basic and all inclusive services
Staff of three by the beginning of Year 2, staff of seven by the end of Year 3
By the end of Year 3, to evolve from providing strictly benefits administration to offering payroll services and/or any other HR services in which clients have expressed an interest in outsourcing
1.2 Mission
Employee Benefits Administrators provides high quality benefits administration and customer service for small to medium sized companies, allowing them to focus on their strategic initiatives.
1.3 Keys to Success
EBA's keys to success are:
Excellent communication and customer service skills — completely confidential, reliable, and trustworthy expertise and information
One of the best Human Resources Information software modules on the market
Thorough knowledge of benefits administration issues
Start your own business plan
Your business plan can look as polished and professional as this sample plan. It's fast and easy, with LivePlan.
Plan, fund, and grow.
Easily write a business plan, secure funding, and gain insights.
Achieve your business funding goals with a proven plan format.
Business Plan (Administrative Plan)
Uploaded by, document information, description:, available formats, share this document, share or embed document, sharing options.
Share on Facebook, opens a new window Facebook
Share on Twitter, opens a new window Twitter
Share on LinkedIn, opens a new window LinkedIn
Share with Email, opens mail client Email
Copy Link Copy Link
Did you find this document useful?
Is this content inappropriate, reward your curiosity.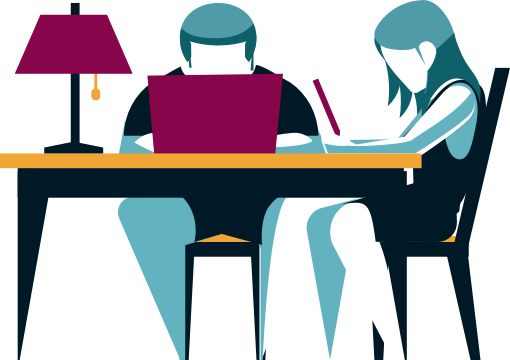 Share on Facebook, opens a new window
Share on Twitter, opens a new window
Share on LinkedIn, opens a new window
Share with Email, opens mail client
Majors & Programs
Majors & Minors
Business Administration Major
Business Administration: Sample 4-Year Plans
Sample Plan: Management
The plan listed below is designed to provide suggestions for sequencing your major courses, but there are also other ways to sequence most majors. This plan is meant to provide aid in early, provisional planning. Please consult with your academic advisor to make strategic academic decisions about which courses to take each semester.
Download PDF
Sample Four Year Plan: Business Administration (BS or BA) with Management concentration
Fall - semester 1.
TRU 100: Truman Symposium TRU 1XX: Self and Society Seminar BSAD 153: Intro Business Data Analytics (or sem. 2) Math Class (as placed) COMM 170: Public Speaking Choose 3-6 hours from: Foreign Language Perspective Course
SPRING - Semester 2
Math or Statistics ENG 190: Writing as Critical Thinking BSAD 153: Intro Business Data Analytics (or sem. 1) Choose 5-10 hours from: Foreign Language Perspective Course
FALL - Semester 3
Math or Statistics (as needed) ACCT 220: Intro Financial Accounting BSAD 234: Legal Environment of Business (or sem. 4) Principles of Economics (ECON 200/201/205) STAT 220: Fund Data Science (or sem. 4) Choose 3-6 hours from: Foreign Language (BA or none year 1) Perspective Course
SPRING - Semester 4
Math or Statistics (as needed) ACCT 221: Intro Management Accounting BSAD 234: Legal Environment of Business (or sem. 3) Principles of Economics (as needed) STAT 220: Fund Data Science (or sem. 3) Missouri Statute Course Choose 3-6 hours from: Foreign Language (BA or none year 1) Perspective Course
FALL - Semester 5
BSAD 349: Organizational Behavior BSAD 329: Principles of Finance or BSAD 325: Principles of Marketing BSAD 353: Information Management and Data Analytics (or sem. 6) JINS 3XX: Jr. Writing Seminar Perspective Course as needed
SPRING - Semester 6
BSAD 329:Principles of Finance or BSAD 325: Principles of Marketing BSAD 352: Operations Management BSAD 401: Project Management BSAD 353: Info Management & Data Analytics (or sem. 5) Required Support Course
FALL - Semester 7
BSAD 402: Human Resource Management/Negotiation BSAD 443: Management Info System Perspective Course(as needed) Bachelor of Science Requirement (as needed) Required Support Course
SPRING - Semester 8
Management Concentration Elective BSAD 460: Strategic Management Perspective Course/Electives (as needed) Bachelor of Science Requirement (as needed)
Management elective options include ACCT 319: Cost/Management Accounting, BSAD 415: Entrepreneurship, BSAD 416: Business Analytics, BSAD 447: Labor-Management Relations, BSAD 453: International Management, BSAD 554: Global Supply Chain Management, and STAT 374: Statistical Quality Control.
The Dialogues curriculum requires a certain number of courses/credit hours in the following Perspectives: Social, Arts and Humanities, STEM, Communications, and Statistics. The exact number of courses a student will be required to take during their undergraduate career varies individually according to the credit transferred in.
Department Chair: Please contact the Center for Academic Excellence with any updates to the plan above.
This is a sample course sequence to illustrate class offerings for this major. The Office of the Registrar is responsible for certifying completion of degree requirements based on requirements specified in Truman's Official Catalog .
Sample Plans for Related Majors
Sample Plan: International Business Sample Plan: Finance Sample Plan: Marketing
All Sample Four-Year Plans
Get Access to ALL Templates & Editors for Just $2 a month.

Google Docs
Apple Pages
Illustrator (AI)
MS Publisher
Vectors (EPS)
Google Sheets
Apple Numbers
Power Point
Backgrounds
Coloring Pages
Illustrations
Video Online
9+ Small Business Administration Business Plan Templates in Google Docs | Word | Pages | PDF
Small and medium enterprises are the backbone of local economies. These businesses provide jobs and other opportunities for the local community while providing significant revenue for the government. While they are beneficial for various parties, their vision is to be an established and well-known enterprise serving both inside and outside their districts. At this moment, business plans come in. Business plans hold the goals of the company in the next years and the required steps to achieve each goal. If you are in the midst of your business planning, this article provides a list of sample Small Business Administration (SBA) business plan templates that you can customize and utilize.
Table of Content
1. small business plan template, 2. small business strategic plan template, 3. small business marketing plan template, 4. small business action plan template, 5. small business sales plan template, 6. startup business plan template, 7. free small business planner template, 8. u.s. small business administration business plan, 9. business plan outline, 10. sba business plan workbook, 5 steps in making a small business administration business plan.
Step 1: Evaluate the Situation of the Company
Step 2: analyze financial activity, step 3: know target demographic, step 4: set short-term and long-term goals, step 5: evaluate your business plan, more in plan templates.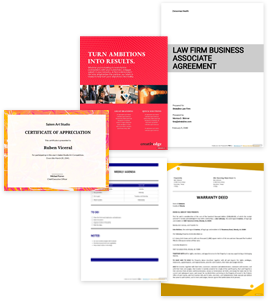 2433+ FREE & Premium Business - Download NOW
Beautifully Designed, Easily Editable Templates to Get your Work Done Faster & Smarter.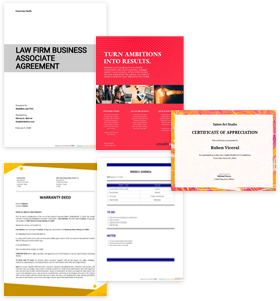 Organizational Planning Guide: Types of Plans, Steps, and Examples
Organizational planning is like charting your company's path on a map. You need to know what direction you're headed to stay competitive.
But what exactly is organizational planning and how do you do it effectively? This guide will cover:
The Different Components or Types of Organizational Plans?
The 5 Process Steps of Organizational Planning
Organizational planning examples.
Organizational Planning Tools
What is Organizational Planning?
Organizational planning is the process of defining a company's reason for existing, setting goals aimed at realizing full potential, and creating increasingly discrete tasks to meet those goals.
Each phase of planning is a subset of the prior, with strategic planning being the foremost
There are four phases of a proper organizational plan: strategic, tactical, operational, and contingency. Each phase of planning is a subset of the prior, with strategic planning being the foremost.
Types of Organizational Planning
A strategic plan is the company's big picture. It defines the company's goals for a set period of time, whether that's one year or ten, and ensures that those goals align with the company's mission, vision, and values. Strategic planning usually involves top managers, although some smaller companies choose to bring all of their employees along when defining their mission, vision, and values.
The tactical strategy describes how a company will implement its strategic plan. A tactical plan is composed of several short-term goals, typically carried out within one year, that support the strategic plan. Generally, it's the responsibility of middle managers to set and oversee tactical strategies, like planning and executing a marketing campaign.
Operational
Operational plans encompass what needs to happen continually, on a day-to-day basis, in order to execute tactical plans. Operational plans could include work schedules, policies, rules, or regulations that set standards for employees, as well as specific task assignments that relate to goals within the tactical strategy, such as a protocol for documenting and addressing work absences.
Contingency
Contingency plans wait in the wings in case of a crisis or unforeseen event. Contingency plans cover a range of possible scenarios and appropriate responses for issues varying from personnel planning to advanced preparation for outside occurrences that could negatively impact the business. Companies may have contingency plans for things like how to respond to a natural disaster, malfunctioning software, or the sudden departure of a C-level executive.
The organizational planning process includes five phases that, ideally, form a cycle.
Strategic, tactical, operational, and contingency planning fall within these five stages.
1. Develop the strategic plan
Steps in this initial stage include:
Review your mission, vision, and values
Gather data about your company, like performance-indicating metrics from your sales department
Perform a SWOT analysis; take stock of your company's strengths, weaknesses, opportunities, and threats
Set big picture goals that take your mission, vision, values, data, and SWOT analysis into account
2. Translate the strategic plan into tactical steps
At this point, it's time to create tactical plans. Bring in middle managers to help do the following:
Define short-term goals—quarterly goals are common—that support the strategic plan for each department, such as setting a quota for the sales team so the company can meet its strategic revenue goal
Develop processes for reviewing goal achievement to make sure strategic and tactical goals are being met, like running a CRM report every quarter and submitting it to the Chief Revenue Officer to check that the sales department is hitting its quota
Develop contingency plans, like what to do in case the sales team's CRM malfunctions or there's a data breach
3. Plan daily operations
Operational plans, or the processes that determine how individual employees spend their day, are largely the responsibility of middle managers and the employees that report to them. For example, the process that a sales rep follows to find, nurture, and convert a lead into a customer is an operational plan. Work schedules, customer service workflows, or GDPR policies that protect prospective customers' information all aid a sales department in reaching its tactical goal—in this case, a sales quota—so they fall under the umbrella of operational plans.
This stage should include setting goals and targets that individual employees should hit during a set period.
Managers may choose to set some plans, such as work schedules, themselves. On the other hand, individual tasks that make up a sales plan may require the input of the entire team. This stage should also include setting goals and targets that individual employees should hit during a set period.
4. Execute the plans
It's time to put plans into action. Theoretically, activities carried out on a day-to-day basis (defined by the operational plan) should help reach tactical goals, which in turn supports the overall strategic plan.
5. Monitor progress and adjust plans
No plan is complete without periods of reflection and adjustment. At the end of each quarter or the short-term goal period, middle managers should review whether or not they hit the benchmarks established in step two, then submit data-backed reports to C-level executives. For example, this is when the manager of the sales department would run a report analyzing whether or not a new process for managing the sales pipeline helped the team reach its quota. A marketing team, on the other hand, might analyze whether or not their efforts to optimize advertising and landing pages succeeded in generating a certain number of leads for the sales department.
Depending on the outcome of those reviews, your org may wish to adjust parts of its strategic, tactical, or operational plans. For example, if the sales team didn't meet their quota their manager may decide to make changes to their sales pipeline operational plan.
These templates and examples can help you start thinking about how to format your organizational plan.
This is a single page two-year strategic plan for a fictional corporation. Notice that the goals listed in the "Strategic Objectives and Organization Goals" section follow the SMART goals model: They're specific, measurable, actionable, relevant, and time-based.
Workforce Planning
Companies need to use workforce planning to analyze, forecast, and plan for the future of their personnel. Workforce planning helps identify skill gaps, inefficiencies, opportunities for employee growth, and to prepare for future staffing needs.
Use Pingboard as a tool to plan and unite your workforce. Start today for free !
This is a two-year action plan for an administration, which could also be described as a tactical plan. Organization-wide goals—aka strategic goals—that are relevant to this department are listed in the top section, while the more tactical goals for the manager of this department are listed below.
Check out this strategic plan template . You'll notice that tasks for an individual employee fall under operational planning. Note the space within each item for the manager to leave feedback for the employee.
Organizational Planning is Vital for a Successful Business
While organizational planning is a long and complex process, it's integral to the success of your company. Luckily, the process becomes more automatic and intuitive with regular planning and review meetings.
Use Pingboard's org chart software to help you plan and communicate your strategy. With Pingboard users can build and share multiple versions of their org chart to help with succession plans, organization redesigns, merger and acquisitions plans. Pingboard also helps with hiring plans by allowing you to communicate open roles in your live org chart so employees understand where their company is growing and what roles they can apply for. Pingboard's employee directory helps find successors for specific roles by allowing managers to search through their workforce for the skills and experience needed to fill a position.
Start planning today – risk free!
Connect your people now with Pingboard
You might also like....
Sign up for a free trial today
Professional services business plan
Use this professional services business plan template to help you create a solid plan. This business planning template tells the story of your business's vision and how you expect to achieve success. Use this professionally written business plan template to clarify your plan and to share with it your team, outside investors, and future leaders.
More templates like this
Find inspiration for your next project with thousands of ideas to choose from
Address books
All holidays
Animation and 3D
Announcements
Back to school
Bids and quotes
Blank and general
Business cards
Business plans
Certificates
College tools
Congratulations
Family activities
Financial management
Food and nutrition
Fun and games
Health and fitness
Home learning
Infographics
Inventories
Invitations
Itineraries
Newsletters
Papers and reports
Photo albums
Planners and trackers
Presentations
Profit and loss
Resumes and cover letters
Social media

Business Administration Sample Plan of Study
SUNY Poly General Education Requirements
Maximum 64 lower division credits transfer
BS degree: 64 Arts/Science, 48 Business, Unrestricted 12 maximum = 124 minimum
BBA Degree:  60 Arts/Sciences, 60 Business, Unrestricted 4 maximum = 124 minimum
Basic Communication (ENG 101 or equivalent and COM 307 Business Communications required by program)
MAT 112 Elements of Calculus (program requirement)
Natural Science (SUNY Poly requirement)
Foreign Language
Social Sciences (fulfilled by ECO 110, Microeconomics)
American History
Western Civilization
Other World Civilization
Plan subject to change based on approved curriculum revisions
READY TO GET STARTED?
Request more information.
Detailed information, brochures and forms can be mailed to you upon request.
REQUEST NOW
Let's Start The Process     
Complete and submit your application to SUNY Polytechnic Institute.            
257 Fuller Rd, Albany, NY 12203 (518) 437-8686
100 Seymour Rd, Utica NY 13502 (315) 792-7500
© 2022 SUNY Polytechnic Institute. All rights reserved.
Notice: Leaving the sunypoly.edu Website
You are now leaving the sunypoly.edu website. By following this link, you will be redirected to a third-party website not operated by SUNY Polytechnic Institute. SUNY Polytechnic Institute is not responsible for the Section 508, ADA, or EIT accessibility compliance of third party web sites. To continue to this external site, click the "continue" button below.
Business Operations Plan Sample
What is an operational plan.
An operational plan describes how the company or organization will achieve the goals, objectives and strategies described in the larger strategic or business plan. The operational plan includes all actions that are needed to meet the strategic plan objectives, personnel responsible for carrying out the described actions, and the timing, costs and KPIs (key performance indicators) that align with these actions. The operational plan must be reviewed and updated regularly to ensure that the company is meeting outlined objectives.
Sample Business Operation Plans
As with our other examples, for our first sample we are going to use our fictional company, Terra Engineering for this operations plan example. To view full business plan samples, please see our  samples page here .
Key Components of an Operational Plan Are Th General Operating Procedures, Human Resources, Insurance, and Working Capital Requirements of the Business.
Operation Sample  Plan #1
The following section will identify the proposed operational plan for Terra Engineering. Included are the general operating procedures, human resources, insurance, and working capital requirements of the business. Also included is a table outlining the office space requirements, asset acquisition and an outline of Terra Engineering's operational workflow.
Terra Engineering Operational Plan
General operating hours.
Terra Engineering intends to operate Monday thru Friday from 9 am to 5 pm. Terra Engineering will be operational year round.
Human Resources
Mr. Johnson and Mr. Smith will be the sole employees of Terra Engineering for the first two years of operation. When additional human resources are needed, Terra Engineering has identified the persons qualified and able to assist on a contract basis for the same rate as the owner. They include:
Mr. Wes Aaron, and environmental engineering technician will be sub-contracted to complete work as needed. It is estimated that Mr. Aaron will eventually be hired full time by Terra Engineering once demand warrants growth.
Mrs. Leanne White holds a Masters in Environmental Engineering and will also be sub-contracted to perform work for the company. Eventually, Terra Engineering intends to hire Mrs. White full time.
Mr. Charles Pearson holds a Bachelors of Science Degree in Environmental Engineering and has a vast technical experience base in the environmental assessment area and will be retained when needed.
Once the business reaches 60% of its operational capacity this will represent 1300 hours, Terra Engineering will offer the above environmental professionals full time positions. Also at this time, an administrative assistant will be sought.
A professional user of Auto Cad will be sought to perform various jobs for the company. It is unknown at this time who will fill this position, however, job advertisements will be put in the local papers and organizations to attract a good pool of respondents.
Once hired, all employees will be covered by the Workers Safety and Insurance Board and covered for Employee Benefits.
Insurance Requirements
Terra Engineering will have to incur costs for business liability insurance. The estimated cost for this requirement is $4,000 per year.
Operating Capital Requirements
Due to the demands imposed at start up, Terra Engineering will require that the business have sufficient working capital to meet all operational responsibilities of the business for the first three months.  It is estimated that the business will need approximately $20,000 in working capital to sustain and ensure the business meets all opening and on-going financial obligations.
Also, throughout the year there tends to be periods of low activities. Consequently, the company will experience financial pressures during these months. While much of this time will be spent developing proposals and marketing strategies, there will be a need to maintain sufficient working capital to cover these periods.
A long term strategy to maintain a positive cash flow during these periods will be to diversify the company and develop environmental training programs for certain communities. These training programs will be given during these months.
Office Requirements and Asset Acquisitions
Terra Engineering will lease office space on located at:
459 Duncan Avenue, Suite 1003  Detroit, Michigan
The office space is leased and will accommodate the necessary office equipment such as computers, fax machine, photo copier, and other engineering equipment. This facility will require an estimated $5,000 to renovate in a style that is aesthetically pleasing to the clients as well as the owners.
These facilities will be leased at $500 per month. In addition, Terra Engineering will require specialized environmental equipment. These are the estimated costs associated with those investments:
Office Renovations $5,000 
Office Equipment and Furniture $6,000 
Specialized Field Equipment $27,000 
Specialized Software $10,000 
Total Capital Costs $48,000
The above noted capital purchases will increase work effectiveness, enhance professionalism and will prepare the business for the forecasted demand for services. Further, the equipment may be leased out to partner associates during times of low activity.
Operational Workflow
As with any consulting firm, the operational workflow for the business is quite uniform and simple to follow. The following is a step by step outline of how contracts are completed on a regular basis:
Step 1  Terra Engineering will respond to a request for proposal (RFP) with a professionally prepared proposal for service;
Step 2  At this point, the potential contract is awarded to either Terra Engineering or other companies which submitted proposals for services. Therefore, communication is made by the contract to the successful consulting firm. If Terra Engineering is successfully selected to perform the work, the contract is then triggered to begin;
Step 3  Terra Engineering will collect a deposit from the client and will begin the project. Deposit values vary depending upon the size and location of the project;
Step 4  Terra Engineering will go ahead and start the project while keeping communication with the client. Once the project reaches 60% – 70% completion, funds will be given to the business by the client to complete the rest of the work; 
Step 5  Once the work is completed to the satisfaction of both, Terra Engineering and the client, the final payment for the contract will be made.
The above operational workflow is very standard, easy to understand and within industry's norm.
Terra Engineering will accept cash, cheque and visa payments. These payments are well within industry standards. The business will provide credit to larger account holders.  It is estimated that the length and terms of payments are net 30 for all clients. This will allow the business to avoid cash flow problems. Late payment charges are 2% of the projects outstanding balance.
Operational Plan Sample for a Restaurant Includes Operational Roles and Responsibilities as They Relate to Restaurant Operations.
Operational Plan Sample for a Restaurant
Bob's Restaurant will be open 7 days a week for lunch and dinner requiring multiple shifts. Susan will write the schedules. The schedules will be written in a manner that enable her to increase or decrease the hourly labor needed according to sales volume for optimal labor cost control.
Proper rotation and labeling techniques, plus a "right sized"  storage facility will ensure that high quality prepared products will be  available to support peak demand and business hours. During off-peak hours activities geared toward replenishment and ongoing preparation will take place. 
Susan Smith will do all of the receiving, inventory maintenance and ordering and ensure there is alignment with customer demand. The schedules for ordering will be set up to ensure maximum freshness, such as ordering several times each week. Standard supply and grocery foodservice orders will arrive with lower frequency, according to a schedule that takes into account storage capacity and the needs of the restaurant. 
Ms. Smith will use pre-determined operational checklists to ensure that the requirements for every shift align with business requirements. The checklist will also ensure that the operational standards of the restaurant are met after work, during business hours and before each shift.
The layout of the front of the house and back of the house has been designed for flexibility and efficiency. The layout takes into account peak customer demand and traffic.
When guests arrive, they will be greeted inside the front door by a server or assistant manager. They will immediately be asked for seating preference. Guests will be immediately offered a complimentary roll and asked for their drink and food preferences.
The ticket will print at the grill area and will be used to by the cook to track orders and then to confirm the cooked order matches the customer request. It will then be placed under a heat lamp until the full order is complete and ready to be served.
The kitchen is organized to be operated by a maximum of 4 cooks and 1 line cook. At each shift change, staff will engage in restocking, cleanup and reparation. Each shift will settle all financial transactions at the end of the shift. The last shift of the day will be responsible for implementing the closing requirements outlined on the closing checklist. The restaurant will not close until it is completely ready for the start of the next business day.
Brochures and eBooks
Leave a comment cancel reply.
Save my name, email, and website in this browser for the next time I comment.
Biden administration's cyber plan would hold software makers responsible in hacks
The Biden administration is set to release an aggressive new national cybersecurity strategy on Thursday that seeks to shift the blame from companies that get hacked to software manufacturers and device makers, putting it on a potential collision course with big technology companies.
The 35-page strategy, shared in advance with a group of reporters, asserts that software makers must be "held liable when they fail to live up to the duty of care they owe consumers, businesses or critical infrastructure providers."
"Responsibility must be placed on the stakeholders most capable of taking action to prevent bad outcomes, not on the end-users that often bear the consequences of insecure software nor on the open-source developer of a component that is integrated into a commercial product," according to the document.
The new strategy commits the administration to work with Congress and the private sector "to develop legislation establishing liability for software products and services."
President Joe Biden said in a statement that the strategy "takes on the systemic challenge that too much of the responsibility for cybersecurity has fallen on individual users and small organizations."
A top Google official, for one, said his company welcomed the Biden administration plan. Phil Venables, Google Cloud's chief information security officer, said there are many products in the marketplace that don't have basic protections built in. The strategy could force companies that aim to undercut competitors with cheap products that lack security protections to meet minimum security standards, an important development, Venables said.
Senior US officials have publicly complained that technology companies, including Microsoft Corp. and Twitter Inc., have failed to sufficiently secure user accounts.
Jen Easterly, director of the Cybersecurity and Infrastructure Security Agency, this week fired a broadside over such failings, including flawed code and poor practices, which she said make users susceptible to hacks.
Such an ambitious effort comes despite the failure of the Biden administration to advance legislation in its first two years to rein in the power of the biggest tech companies, including Alphabet Inc.'s Google, Apple Inc., Amazon.com Inc. and Meta Platforms Inc.
The White House endorsed such moves although critics said it didn't push the Democratic Senate Majority Leader Chuck Schumer hard enough. Schumer didn't put a major tech reform bill up for a vote last year.
A senior administration official, who spoke on condition of anonymity to brief reporters, conceded shifting liability for cybersecurity breaches to software companies would require legislative action and was part of a long-term process that could take as long as a decade. The official added that the administration didn't expect to see a new law on the books within the next year.
The next presidential election is less than two years away, raising the question of whether the administration can even come close to delivering the most ambitious goal of its new strategy to protect Americans from hackers.
The senior official later told Bloomberg News that the administration would seek to capitalize on bipartisan support for greater cybersecurity. However, short of legislative action, customers could bring civil claims against software and device manufacturers in a bid to improve security standards and shape market forces, an approach the administration endorses, the official said.
The official said there was room for collaboration with the software industry rather than confrontation. In addition, the administration hopes that its plan will force companies to do better in securing its software to win customers in a competitive marketplace, the official said.
The administration's strategy also promises a stronger stance against ransomware, in which criminals encrypt a victim's files until an extortion fee is paid. (Many attackers now steal files, too, and threaten to post them publicly unless paid).
In increasingly aggressive approach to disrupting such groups, the Justice Department last year closed down crypto exchanges used by ransomware criminals through the use of sanctions and the FBI earlier this year took down the Hive ransomware group by seizing control of servers and websites used by its members in coordination with German and Dutch officials.
The strategy will also seek to expand minimum cybersecurity requirements for critical infrastructure sectors without additional legislation, likely to be one of its most achievable aims.
Anne Neuberger, deputy national security adviser for cyber and emerging technology, told reporters the administration recognized information-sharing and partnership with industry alone was inadequate to overcome risks to US critical infrastructure and that the administration now needs to "implement minimum mandates."
She added that the administration had already put in place minimum cybersecurity requirements for pipelines and railways and would announce them for additional industries, though she did not say which ones.
Neuberger said the US government can use purchases to shape a market. As a New Yorker, she said she appreciates restaurant hygiene ratings that are included entrance doors, and that labeling software and devices could similarly enable customers to make more secure choices.
Chris Inglis, who worked on the strategy during his tenure as Biden's national cyber director, told Bloomberg News during his final days in the post last month that Congress "gets a vote" on the plan.
"We will continue to work with the Congress to determine what they want to do, what they're willing to do, but we need to use executive authorities as well," he said. "The regulatory framework that I think will emerge has to benefit from a high degree of consultation and the lightest possible touch and some degree of harmonization, so we don't actually exercise some duplication of effort which wastes time in one or more corners."
Leave a Reply Cancel reply
Your email address will not be published. Required fields are marked *
This site uses Akismet to reduce spam. Learn how your comment data is processed .
US, Sokor plan joint military drill set to anger Pyongyang
Related posts.
The US and South Korea plan to hold large-scale military drills in a move set to anger Pyongyang, which has promised an unprecedented response to the exercises and threatened to turn the Pacific Ocean into its "firing range."
Why Sara Netanyahu's hair salon trip ended with riot police
JERUSALEM—The scene signaled a grave national emergency—dozens of riot police charged through the streets of Tel Aviv as crowds of anti-government protesters howled and roared. Their mission: to rescue Israeli Prime Minister Benjamin Netanyahu's wife from a swanky salon where she was getting her hair done.
SpaceX launches US, Russia, UAE astronauts to space station
CAPE CANAVERAL, Fla.—SpaceX launched four astronauts to the International Space Station for NASA on Thursday, including the first person from the Arab world going up for an extended monthslong stay.
At Gabon talks, debate on who pays to save world's forests
MOMBASA, Kenya—A summit on how to protect the world's largest forests underway in Gabon is set to be dominated by the issue of who pays for the protection and reforesting of lands that are home to some of the world's most diverse species and contribute to limiting planet-warming emissions.
Pre-Markets
U.S. Markets
Cryptocurrency
Futures & Commodities
Funds & ETFs
Health & Science
Real Estate
Transportation
Industrials
Small Business
Personal Finance
Financial Advisors
Options Action
Buffett Archive
Trader Talk
Cybersecurity
Social Media
CNBC Disruptor 50
White House
Equity and Opportunity
Business Day Shows
Entertainment Shows
Full Episodes
Latest Video
CEO Interviews
CNBC Documentaries
CNBC Podcasts
Digital Originals
Live TV Schedule
Trust Portfolio
Trade Alerts
Homestretch
Biden administration lawyer may have saved student loan forgiveness plan at Supreme Court, experts say
Experts have predicted the Supreme Court would rule against President Joe Biden's student loan forgiveness plan, but some changed their minds after oral arguments, praising the lawyer who presented the administration's case.
Solicitor General Elizabeth Prelogar's "preparation, poise and power were impressive," said higher education expert Mark Kantrowitz.
The government's top Supreme Court lawyer may have saved President Joe Biden 's $400 billion student loan forgiveness plan from what experts considered all but certain defeat .
Experts lobbed praise on Solicitor General Elizabeth Prelogar , the lawyer who represented the Biden administration in front of the nine justices Tuesday.
"The Biden administration now seems more likely than not to win the cases," said higher education expert Mark Kantrowitz.
"Her preparation, poise and power were impressive," Kantrowitz said.
More from Personal Finance: Biden's student loan forgiveness plan heads to Supreme Court How to decide if you should go back to school The cheapest states for in-state college tuition
In contrast, the attorneys for plaintiffs opposed to the program were less than stellar, Kantrowitz said. "It was like the difference between a star quarterback and two tiddlywinks players," he said.
University of Illinois Chicago law professor Steven Schwinn agreed: "Prelogar knocked it out of the park."
"I do think she could have influenced or even changed the thinking of two justices, maybe more," he added.
On Wednesday, Fordham law professor Jed Shugerman tweeted that he remains "struck by SG Elizabeth Prelogar's brilliant performance."
"She may have snatched victory from the jaws of defeat," Shugerman wrote.
The nine justices considered two legal challenges to Biden's plan to cancel up to $20,000 in student debt for borrowers. Six GOP-led states — Arkansas, Iowa, Kansas, Missouri, Nebraska and South Carolina — had brought one of the lawsuits, and the other was backed by the Job Creators Network Foundation, a conservative advocacy organization.
Prelogar argued that the president was acting squarely within the law to avoid borrower distress during national emergencies and that plaintiffs had not shown in any way that they'd be harmed by the policy, which is typically a requirement to establish so-called legal standing.
When the Biden administration rolled out its student loan forgiveness plan in August, it cited the Heroes Act of 2003 as its legal justification.
The Biden administration now seems more likely than not to win the cases. Mark Kantrowitz higher education expert
That law, which is a product of the Sept. 11 terrorist attacks, allows the U.S. secretary of education to "waive or modify" student loan programs to ensure borrowers aren't left worse off because of a national emergency. Opponents of the president's plan say canceling hundreds of billions in dollars in student debt for tens of millions of Americans goes far beyond the scope of the Heroes Act.
Justice Clarence Thomas, who kicked off the justices' questioning of the Biden administration, seemed to echo that view.
"We're talking about half a trillion dollars and 43 million Americans," Thomas said. "How does that fit under the normal understanding of 'modifying'"?
Prelogar countered that the heart of the provision's purpose was to allow the secretary to make sure borrowers don't suffer financially because of their loans during a crisis and that's exactly what the Biden administration's policy does.
A top U.S. Department of Education official recently warned that the public health crisis has caused considerable financial harm to student loan borrowers and that its debt cancellation plan is necessary  to stave off a historic rise in delinquencies and defaults .
"It couldn't have surprised Congress one bit that in response to hardship posed by a national emergency, the secretary might consider similarly providing discharge if that's what it takes to make sure borrowers don't default," Prelogar said.
Justice Elena Kagan agreed.
"This is an emergency provision," Kagan said at one point, posing a hypothetical that the crisis had been an earthquake rather than a pandemic.
"You don't think Congress wanted to give ... the secretary power to say, 'Oh, my gosh, people have had their homes wiped out, we're going to discharge their student loans"?